BMW Motorrad built a beautiful retro bike in the R18, which is why it's no surprise the cruiser made headlines when it officially debuted back in April. A stylish physique with a potent engine and modern tech—we'd happily get one and not change a thing about it.
But that's us. People like the renowned custom bike designer Roland Sands, however, would do things differently with the R18. As a matter of fact, Sands has already worked on the bike, stripping it down to its bare bones and completely rebuilding it to his liking.
The end result? The BMW R18 Dragster. It's a masterpiece that Sands and his team have built around the two-cylinder Big Boxer, and goodness, doesn't it look gorgeous?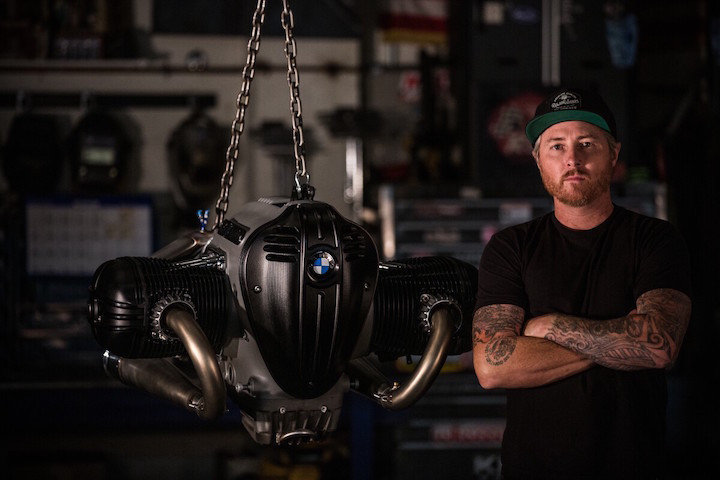 Continue reading below ↓
Recommended Videos
"With an engine that's so visibly the centerpiece, I immediately thought of muscle cars. My family has always been into going fast and my dad was a drag racer, so I thought it made sense to strip the bike down to the essentials and shape it to go fast on a straight track," Sands says.
At first glance, you'll see that the bike has gone through a major makeover. The only parts taken from the R18 are the headlight, the fuel tank, and of course, the engine. The frame has been modified for better performance, while the front and rear fenders have been tweaked to maintain the R18 silhouette.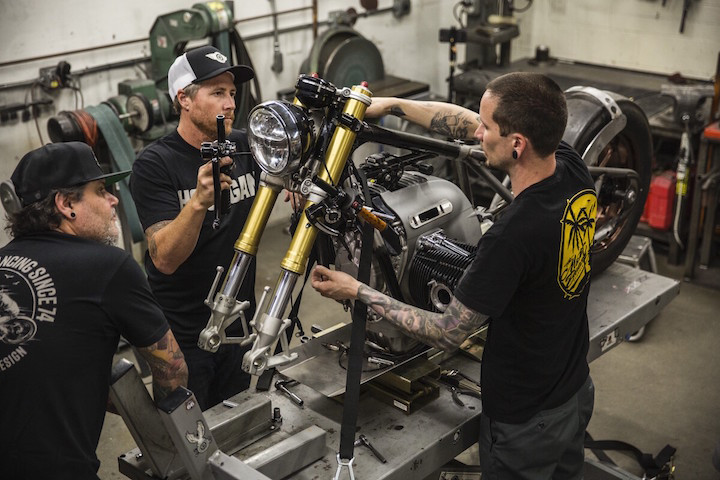 The exhaust has been replaced with a hand-fabricated stainless-steel twin-megaphone system, while the hydraulic front brake and clutch master cylinders were taken from Roland Sands Design. The fork was taken from the BMW R nineT and the front braking system from the BMW S 1000 RR superbike. Meanwhile, the custom-built seat is by Saddlemen, and painter Chris Wood has given the bike with a two-tone metallic blue colorway with classic white BMW pinstripes.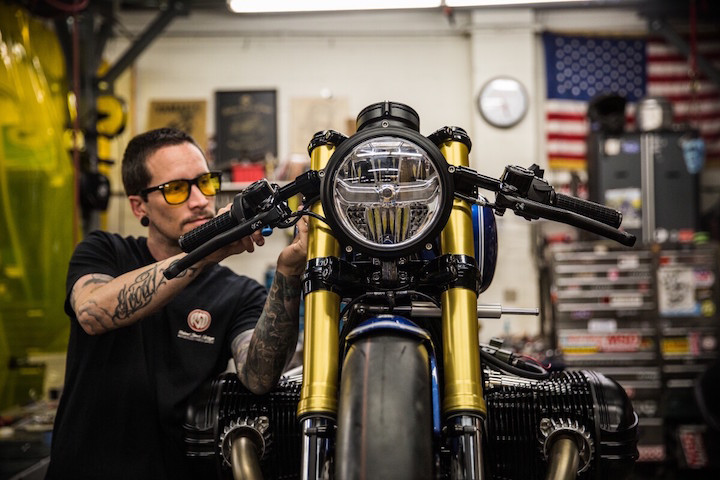 Sands shares that with the R18, the electronics were the trickiest part of the build, citing how they've had to change up the intake just to put in nitrous oxide.
"It was a bit of an experiment, but we dialed it in!" Sands says. "The final product is impressive and characterized by a high level of craftsmanship, as can be expected from BMW Motorrad. Right from the beginning, I couldn't wait to get customizing!"
What do you think of the BMW R18 Dragster? Since the R18 will be launched here in our market, do you think future owners would want to modify it this way?