Imagine a place with no shopping malls, no movie houses, no air-conditioned buses, no five-star hotels, no fast-food chains, and no theme parks. We bet you'd have second thoughts about staying in such a place, especially for a long period of time. We're talking about Romblon, a place so small, a tourist can easily complete the 42km route on the only circumferential road of its provincial capital—also named Romblon—in less than an hour.
Yet in this quiet town, the future of mobility in the Philippines is now unfolding.
On Saturday, February 10, 2019, a joint venture between Komeihaltec and Honda was formally launched in Barangay Agnay, Romblon. The two companies have teamed up to establish a high-tech wind power generation system and a mobile battery project in the locality.
The main beneficiary of this undertaking, considered to be the first of its kind outside of Japan, is the Romblon Electric Cooperative (Romelco), which distributes electricity produced by three diesel plants in the province. Before the two Japanese companies came into the picture, Romblon residents had to live with frequent brownouts and power fluctuations throughout the day. This caused a heavy toll not only on their appliances, but also on their livelihood.
Because Romblon is a secluded archipelagic province, fuel prices there are higher by an average of P4 per liter versus Metro Manila pump prices. It's a no-brainer to equate insufficient power supply with the province's economic difficulties.
Said Komaihaltec president Susumu Tanaka: "We are making this island a showcase of clean and sustainable environment. We feel that this system will spill to other communities in the Philippines and other parts of the world." Komaihaltec constructed the three giant 300kW wind turbines in the province.
ADVERTISEMENT - CONTINUE READING BELOW ↓
With 50% funding coming from a grant by the Japanese Ministry of Environment, Komaihaltec and Honda pursued their big dream. These two Japanese companies took care of the rest of the financial requirements.
Engr. Rene Fajilagutan, general manager of Romelco, recalled how the whole idea was brought to his attention during an Asian Development Bank conference in 2016. "We welcomed the transition from conventional source to renewal energy resources. Not only for every household, but for the mobility of people," he said, stressing that Romblon's goal is to achieve renewable energy by 2020.
By November 2018, a team of engineers had completed the installation of monitoring equipment for wind resources and other items needed for the construction of the wind turbine. "Napakabilis po ng aksyon ng ating mga partner from Japan," the Romelco executive added.
As they proceeded with the construction of the wind turbines capable of generating 900kW of power from 12m/s wind speed (totaling about 2,000,000kW annually), they were suddenly faced with major obstacles—problems with land acquisition, bank guarantees, permits, and service contracts from various government agencies. Again, the Romblomanons showed their resilience and easily hurdled all of these difficulties. A few months later, the three majestic 42-meter-high wind turbines stood proudly in Barangay Agnay and Barangay Lunos.
With the combined output of these wind turbines and the three diesel power plants, Romblon now has an energy surplus for household use. Knowing the value of energy, the locals will not allow the excess energy supply to go to waste.
ADVERTISEMENT - CONTINUE READING BELOW ↓
Recommended Videos
This is when the Honda Mobile Power Pack technology comes in. These shoebox-sized battery packs can store energy to power Honda PCX electric scooters.
One hundred units of brand-new PCX e-scooters have been leased to Romelco employees and some residents for P2,000 a month over a period of four years—the duration of the 'demo run' of the whole renewable-energy system. Included in the lease package is free preventive maintenance service for these PCX scooters.
Honda recognizes that limited range is a pressing issue with many scooters, so it has also set up battery exchange stations in five strategic locations in the so-called Romblon loop. When the e-scooter is low on power, the rider simply has to go to a battery exchange station, remove the drained battery from his scooter (they come in pairs), and take the fully-charged batteries from the Exchanger. We tried it, and it's damn easy!
Each full charge for a pair of mobile battery packs costs P35, and when topped up, the PCX e-scooter gives you a range of 41km if you run at a steady rate of 60kph.
"This is about educating us to have a new mindset on this new technology, and to take care of the environment for the benefit of the present and future generations," said Fajilagutan.
After four years, the energy renewal source project will be turned over to Romelco minus the PCX electric scooters, which, according to Honda officials, need to be assessed after their demo run. Even so, the PCX e-scooters are still very much in demand among the Romblomanons, though Honda has no plans to provide additional units yet. Let's hope the four-year demo runs turn out well, so that we'll see more of these emissions-free two-wheelers on Philippine roads.
ADVERTISEMENT - CONTINUE READING BELOW ↓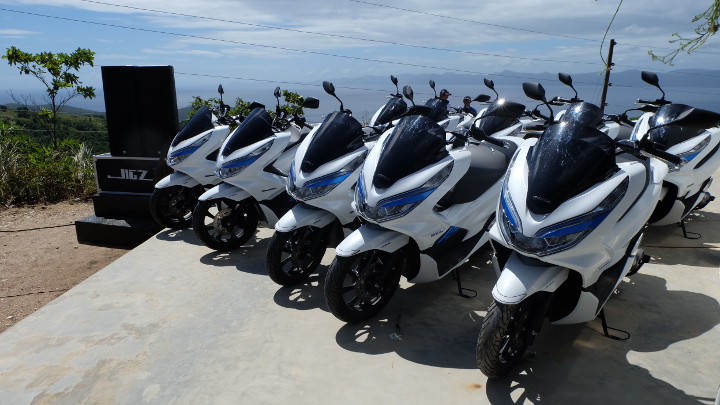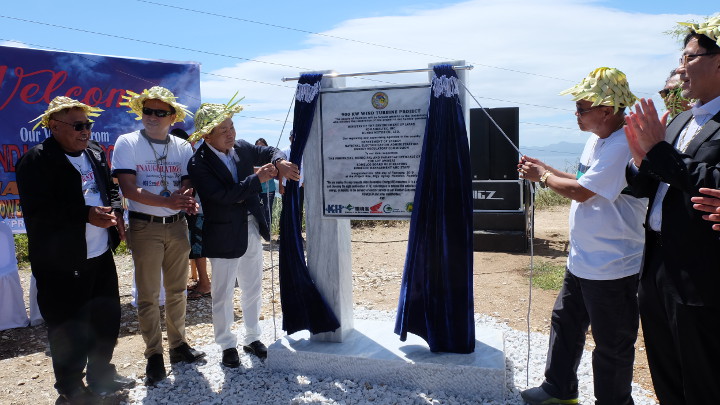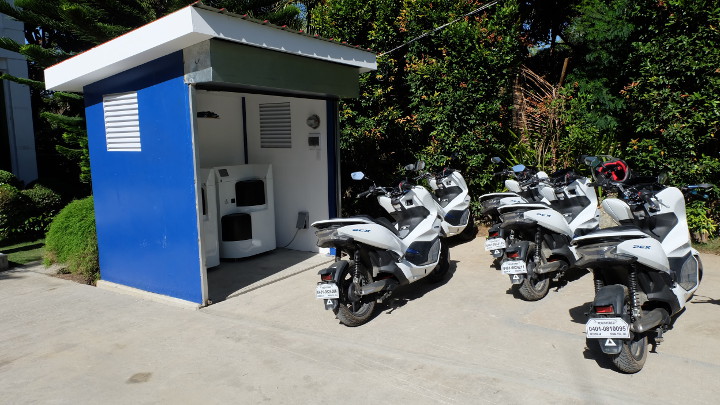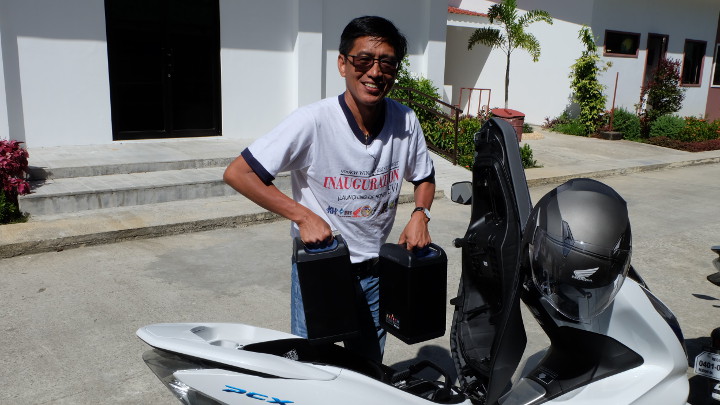 ADVERTISEMENT - CONTINUE READING BELOW ↓