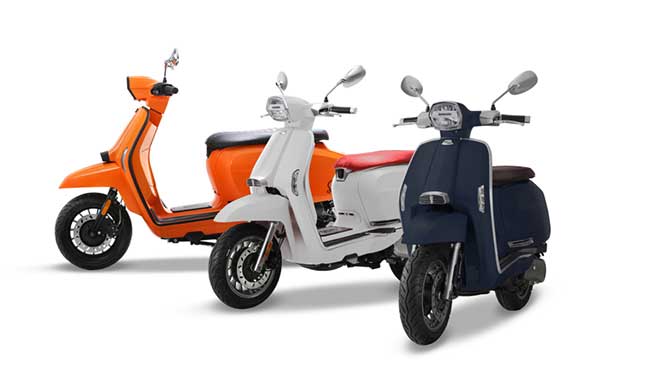 It took nine months of 'courting' by Lambretta before Ropali finally gave its 'sweet yes.' Michael Fulton, Lambretta international sales manager, came to the Philippines for the signing of a partnership agreement between the iconic Italian scooter brand and Ropali.
This will mark the historic return of Lambretta to the Philippines, a brand that still has a strong following among scooter lovers despite its long absence not only in the local motorcycle scene but in other countries.
ADVERTISEMENT - CONTINUE READING BELOW ↓
Is this already a ''till death do us part' union?
Here's a little history about of this scooter brand: Lambretta started manufacturing scooters in Milan, Italy, in 1947. However, Europe's economy grew in the '60s, triggering a market shift from scooters to affordable small cars. This led to the closure of the Milan facility in 1972.
ADVERTISEMENT - CONTINUE READING BELOW ↓
Recommended Videos
Even as the Milan manufacturing plant closed down, Lambretta's licensed companies in other countries continued. Among them was a government-run company in India that continued to carry the torch, but eventually closed shop in 1997 after the global demand for scooters plunged to its lowest levels.
Last year, while commemorating Lambretta's 71st anniversary, the Italian scooter brand was brought back to life thanks to a joint venture between the Lambretta Consortium in Switzerland and the Austrian KSR Group, establishing a European company with an Italian brand front and center.
This partnership gave birth to the neo-retro Lambretta scooter under the V-Special lineup. Six Lambretta V-Special models stole the limelight during the EICMA Milan Motorcycle Show in November 2017.
ADVERTISEMENT - CONTINUE READING BELOW ↓
Since then, Fulton became busy hopping around one continent after another, tapping potential dealerships for the new Lambretta scooter range.
"Now is a fantastic time to make a comeback. The rising interest in classic, retro motorcycles is huge across the world," he said following the contract signing with Manuel Mirabueno, Ropali corporate sales manager.
For too long, Fulton admits that Italian-made Vespa scooters dominated the 'premium classics' market, and he is hoping that Lambretta's return will put an end to this monopoly.
Nine units of the Lambretta V-Special variants—with engine displacements from 50cc, 125cc and 169cc—arrived in the country recently, but failed to make it to the supposed sneak preview for selected media.
Based on reports from the EICMA show, the new Lambretta V-Special variants have a healthy dose of modern technology such as smooth-shifting CVT (automatic transmission), modern LED lights, and an environment-friendly four-stroke (four-valve) engine.
The V125 and V200 (169cc) are equipped with disc brakes in front and at the rear, while the V50 had to be content with the traditional disc-drum front-and-rear brake combination.
ADVERTISEMENT - CONTINUE READING BELOW ↓
Despite these changes, the new Lambrettas kept their heritage features like the steel bodies, interchangeable side panels for customization, iconic fixed front fenders, and other aluminum highlights.
The awesome design cues of the new Lambrettas were a brainchild of KISKA, an Austrian company that has done blueprints for KTM, Husqvarna, and CF Moto.
But what about the pricing? Fulton's lips are still sealed. "Let's just wait for the formal launching in June 25 (2018)," he said.
Are you excited?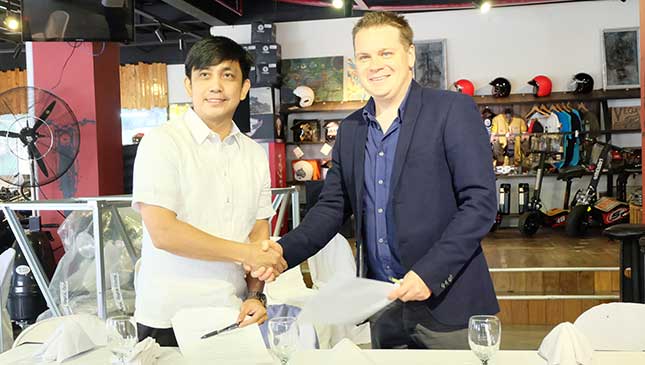 ADVERTISEMENT - CONTINUE READING BELOW ↓