The country may be experiencing El Niño, but there's one place in Metro Manila that is currently experiencing flooding: We were told that champagne and sake are now flowing nonstop at Greenfield District in Mandaluyong, where the main office of Yamaha Motor Philippines (YMPH) is located.
The big-time celebration was triggered by the back-to-back wins of UMA Racing Yamaha Philippines Team's two riders in the Underbone 150cc category of the Asia Road Racing Championship. Round 1 of the 2019 season was held at the Sepang International Circuit in Malaysia over the weekend.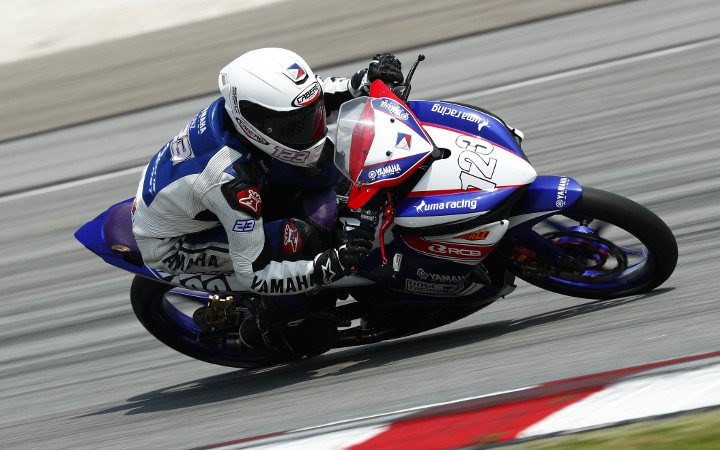 ADVERTISEMENT - CONTINUE READING BELOW ↓
First to give us a win on the scoreboard was McKinley Kyle Paz, who snatched the lead from Malaysia's MD Affendi Rosli right at the last corner of the final lap of Saturday's Race 1. He beat the ace rider by 0.212sec. Whew!
Before that, Paz had battled fiercely against six riders in the lead pack, exchanging positions in every lap and keeping his rhythm while exercising extreme caution. And as the riders approached the last turn for the final time, Paz went for the kill without any hesitation. His move is reminiscent of how Ducati rider Andrea Dovizioso shamed defending champion Marc Marquez in the Qatar Grand Prix on Sunday.
Always cool and confident, Paz proved he's not a little boy that can be bullied out on track. He prioritized saving his tires by controlling his aggression and riding in the slipstream of his opponents in the first few laps. That gave him the advantage in the battle for victory in the closing stages.
ADVERTISEMENT - CONTINUE READING BELOW ↓
Recommended Videos
Here's Paz right before the race: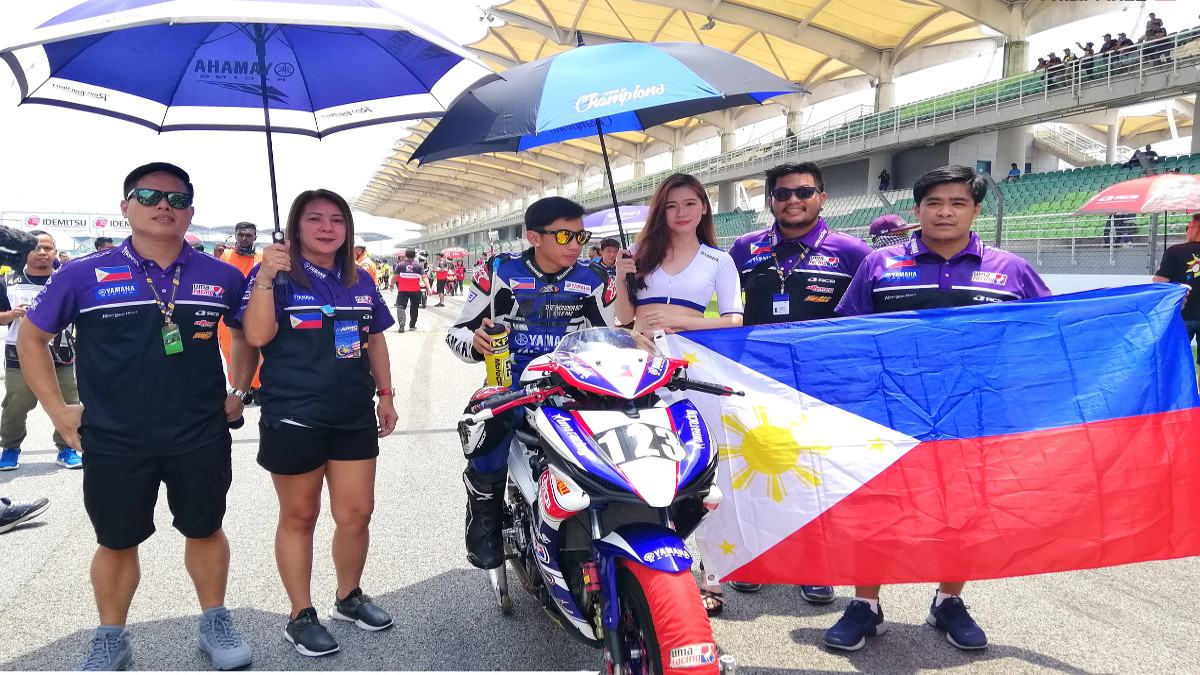 "Actually, yung confidence ang kino-control ko sa kanya, kasi madalas over," Jordan Cornista, team manager of UMA Racing Yamaha Philippines team manager, told Moto Sapiens.
The heart-pounding scenes in the ARRC did not end there. "Babawi ako," Masato Fernando had promised after finishing fifth in Race 1. True to his word, 'The Chairman' shocked spectators when he powered his way to the top position in Race 2 following a series of wheel-to-wheel engagement over five laps around the 5.5km circuit. Here he is on the podium:
ADVERTISEMENT - CONTINUE READING BELOW ↓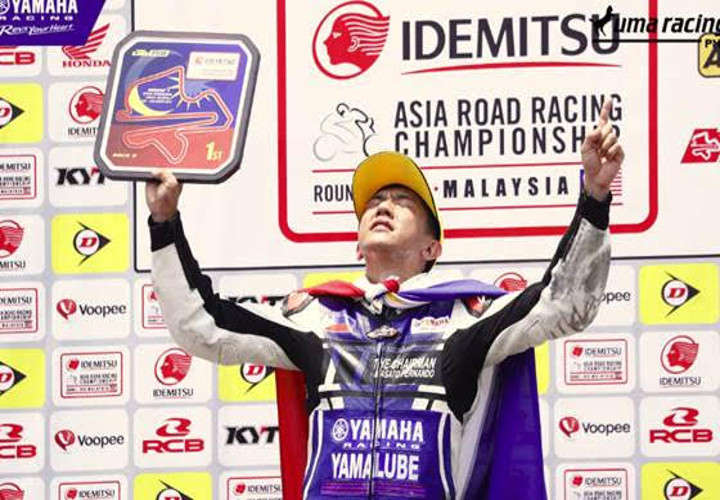 This time, Paz had to settle for third place, although he's still leading in overall championship points.
These two young riders are arriving today, March 11, with more than their victories. Paz and Fernando claimed the Best Team Award and put the Philippine flag on the leaderboard's top spot.
ADVERTISEMENT - CONTINUE READING BELOW ↓
For sure, one person who's in cloud nine right now is Toru Osugi, president of YMPH.
Here's an inside story: It took some time and lots of discussions before YMPH finally decided to field a team for the first time in the ARRC's Underbone 150cc class. According to our sources, the higher-ups wanted a sure win right away even if they're just newbies in this prestigious regional motorcycle-racing event.
Osugi-san, mission accomplished. YMPH's motorsports group has fulfilled its objective by arming its team with the right ammunition and getting the best riders to do the job. Now be ready with your crates of champagne and sake. Kampai!
ADVERTISEMENT - CONTINUE READING BELOW ↓