A motorbike review, on Top Gear, have you lost your minds?
Quite possibly, although we thought you might be interested in this one. This is the Harley-Davidson LiveWire, a bike they started developing nine years ago, the first all-electric motorcycle from a company associated more with tattoos, leather vests, and thumping V-twins than anything remotely friendly to the environment. It also represents a brave move from a company in danger of becoming irrelevant—beloved by its aging fanbase, of course, but losing touch with the youth.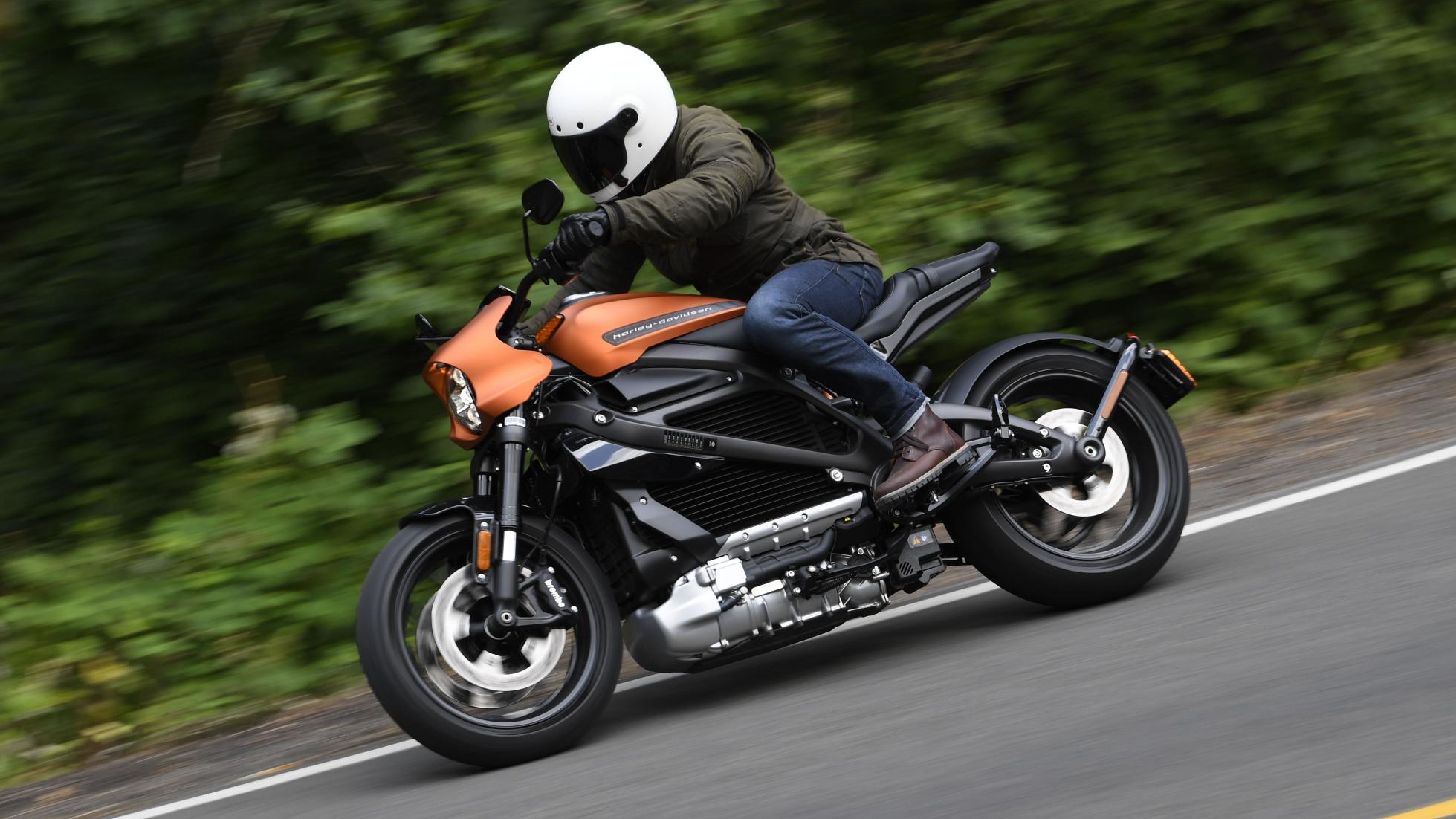 The LiveWire is its I-Pace moment, a move few saw coming, that beats every other mainstream bike company to the punch and that could reposition the brand entirely for a whole new generation of bikers.
Hang on, didn't we see this thing five years ago?
No no no, do keep up, that was Project LiveWire—a run of 32 prototypes Harley-Davidson flew around the world offering customers a go on in return for their feedback. Twelve thousand customers, it turns out. That's a lot of feedback. Based on that, the production LiveWire we're riding today is a ground-up redesign.
ADVERTISEMENT - CONTINUE READING BELOW ↓
It's a decent redesign to be fair.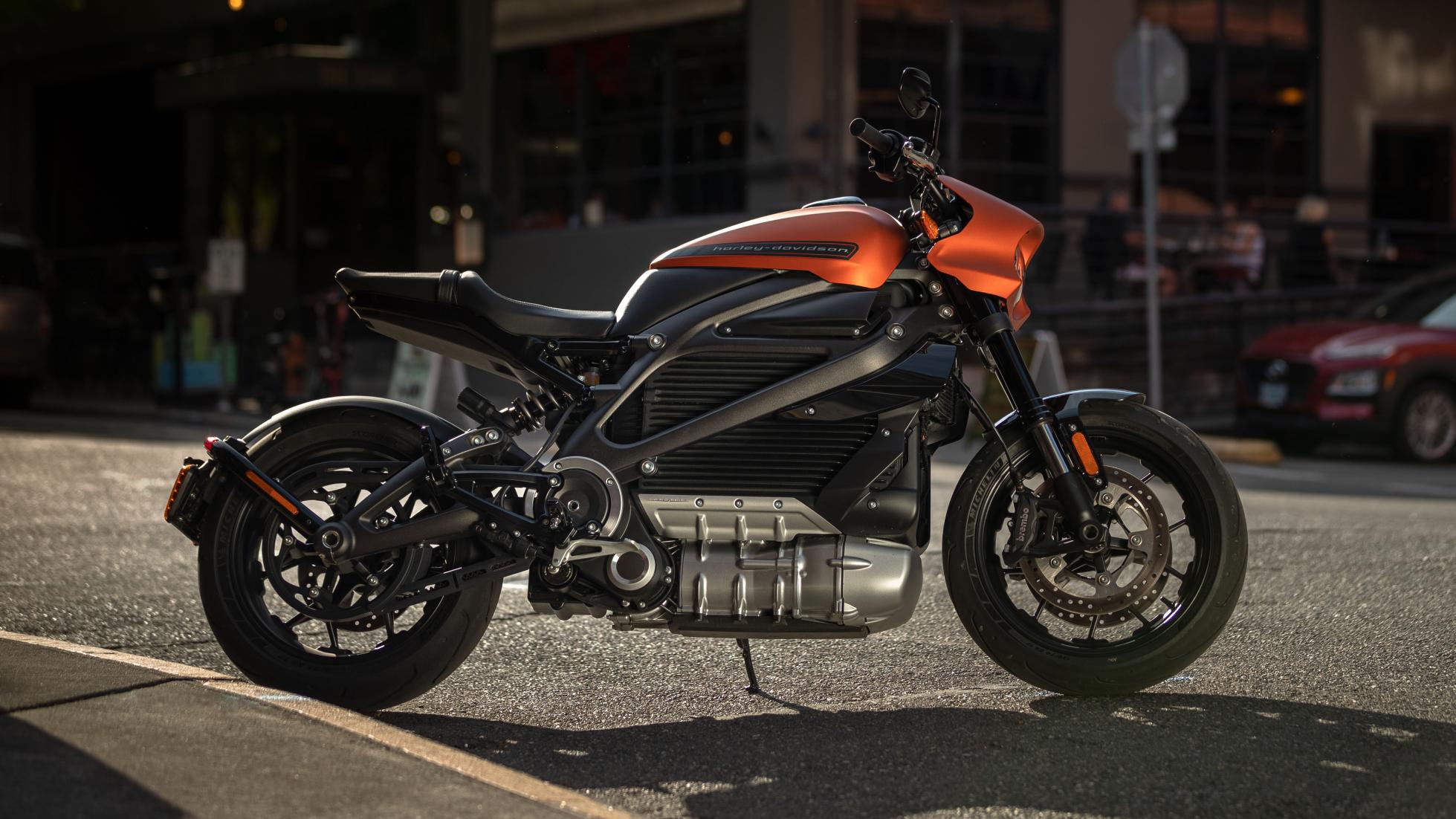 Looks good, doesn't it? Kind of half-way between a cruiser and a sports bike, it's got a certain meatiness all Harleys require, but without overdoing it. Some will say that the design team could have gone further into the future, but why risk scaring customers more than necessary? I bet most people won't even clock that it's an electric bike at first glance, until they notice there's no pipes on either side, or watch it glide silently past.
The profile is dominated by the longitudinal electric motor at the bottom, topped by the 15.5kWh lithium-ion battery with its cooling fins (or 'renewable energy storage system' as Harley engineers like to call it. No, seriously) and the power electronics on top of that. The charging port is on top of the 'tank,' the wasp-like tail is a particular highlight and beyond that it's all very familiar—manually adjustable Showa suspension front and rear, Brembo brakes, a low seating position, and high-ish handlebars for a riding position that's comfortable enough for covering lots of miles.
ADVERTISEMENT - CONTINUE READING BELOW ↓
Recommended Videos
Must have a decent range then?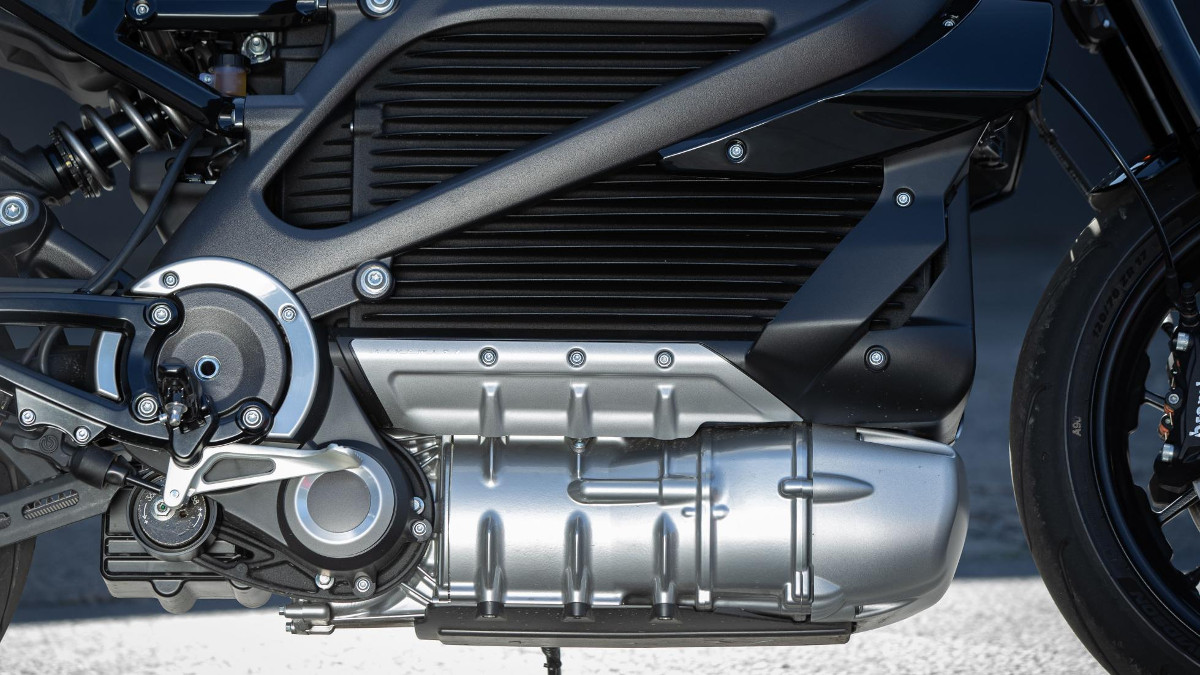 Harley's figures are 235km around town (no WLTP figure yet) or 145km when you throw in some decent roads, which isn't bad when you consider a superbike driven hard would get much the same from a tank. For the commute it's plenty, for a Sunday blast it's adequate, for touring Scotland it might be found wanting. Unless you can find a DC fast charger near your cottage—then it'll charge from 0-80 per cent in 40 mins and 0-100 per cent in an hour.
More numbers please.
The motor delivers 104hp and 117Nm of torque (from zero rpm), 0-60mph (0-97kph) takes 3.0 seconds if you're plucky enough to find out, and it weighs 250kg. By comparison, a Ducati Monster with similar performance weighs around 200kg with fluids.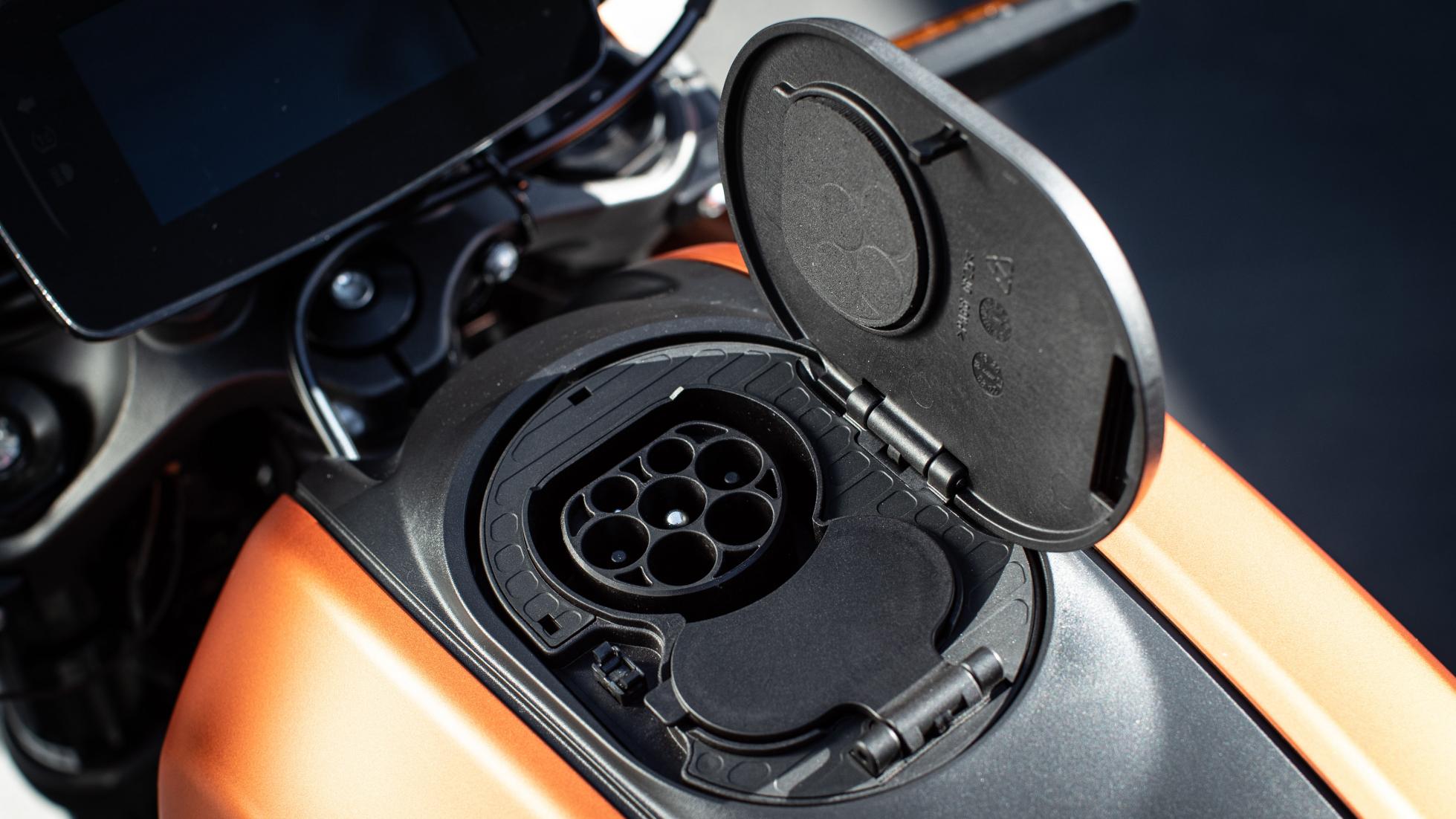 ADVERTISEMENT - CONTINUE READING BELOW ↓
There are four driving modes—Road, Sport, Rain, and Range—that tweak the throttle mapping, maximum power available, traction control and regen level, or you can configure and save up to three individual groups of settings, imaginatively named A, B, and C.
How can it be a Harley-Davidson if it doesn't make any sound?
Oh but it does! A sort of high-pitched whine from the bevel gears in the single-speed 'box, which isn't entirely unpleasant, but is lacking in any sort of drama. If you're like me you'll think of Harleys as the bikes that pull up in traffic jams and shake your windows with their thunderous V-twins. This has none of that. Will it annoy die-hard Harley fans? Yes, almost certainly, but they can still buy noisy petrol-powered bikes if they so please—the LiveWire is aimed at bringing in new customers to the brand.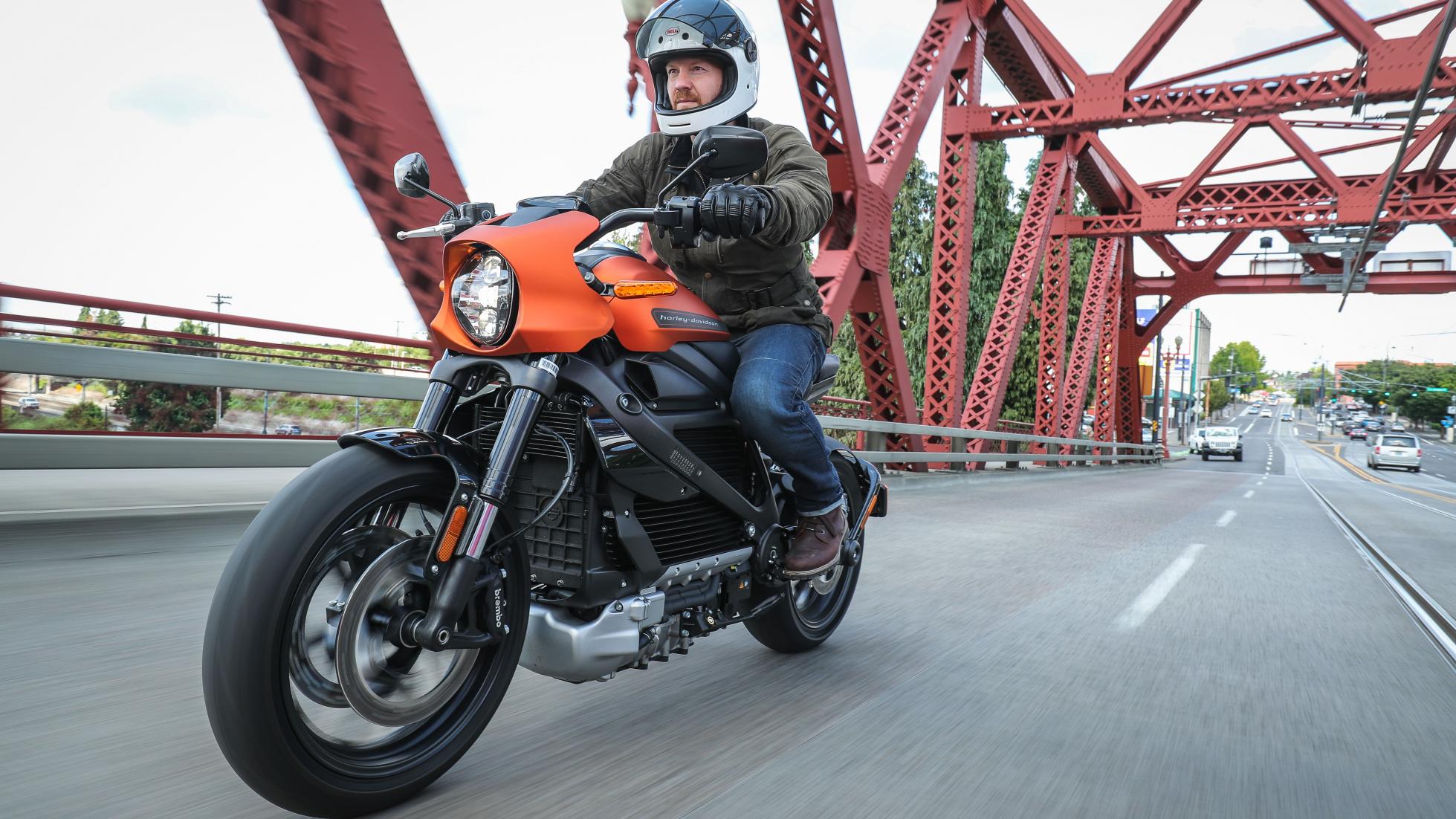 And here's the thing I wasn't expecting—riding around town you actually feel more sociable and socially-acceptable. Cyclists pull up for a chat at the lights, people in cafés can continue their conversations, and then when you're up and moving the wind whistling past your helmet means you don't really hear the exhaust anyway. Once we were charging around on decent roads I didn't miss the exhaust noise at all.
No gears, no noise, sounds a bit... dull?
Except it's not. Not by a long shot. The way it flings itself down the road is just phenomenal—from 0-60mph (0-97kph) I can't imagine much on two wheels being faster. Full throttle is instantaneous violence, but because you don't have any gears or clutches to worry about more of your brain capacity is freed up to handle it. You end up concentrating on rolling the throttle back and forth, keeping your inputs as smooth as possible and using the regen, rather than the brakes, to shed momentum in the fast sweeping stuff.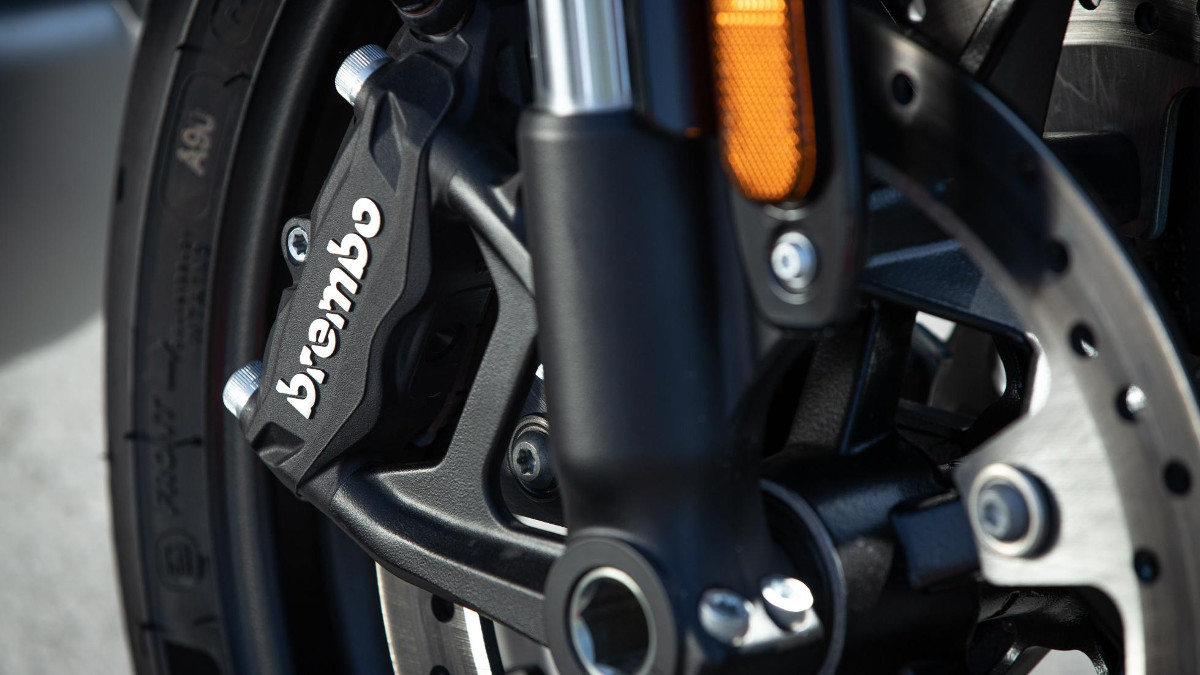 ADVERTISEMENT - CONTINUE READING BELOW ↓
One criticism is you need to wrestle it a bit in quick direction changes, a by product of those extra kilos, but you just end up driving around it—slow(er) in, very fast out—and laughing like a lunatic every time you get to wind your right wrist back.
But perhaps the biggest benefits are around town. No more fiddling to find neutral at the lights, and your biting point when they turn green, just twist and go. The low-speed throttle mapping is superb, too, smooth as you like. And here's a bonus for ten, because you don't have a series of controlled explosions between your legs, there's no heat output from the batteries or motor, an absolute godsend when you're sitting around in traffic on a hot, sunny day.
What sort of electronic safety net is there?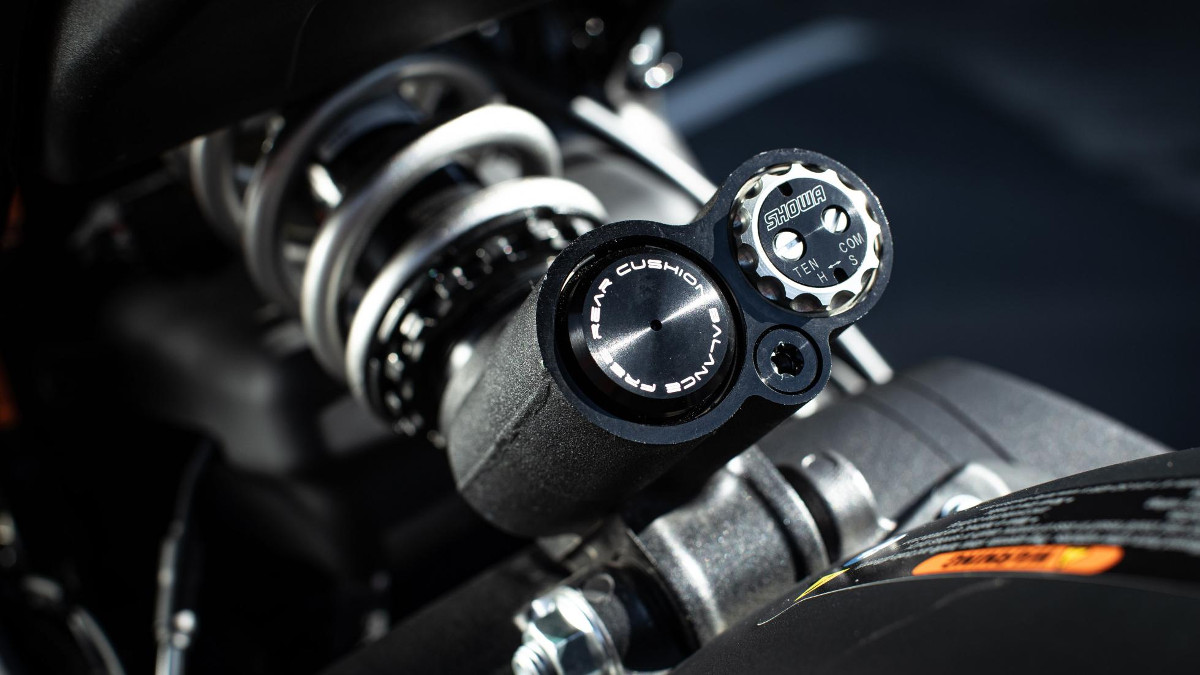 A big one. You get ABS and traction control that operate even when the bike's leaning over, anti-wheelie and anti-stoppie (when the back wheel leaves the ground if you give it too much front brake). Thankfully I didn't knowingly have to call any of them into operation, although it's comforting to know they're there.
Other fancy electronic bits include the data-enabled H-D Connect system—free for a year, a subscription after that. It lets the bike talk to an app on your phone wherever you are and feed you info on charging status, send alerts if anyone's jumping around on it and reminders when a service is due.
How much?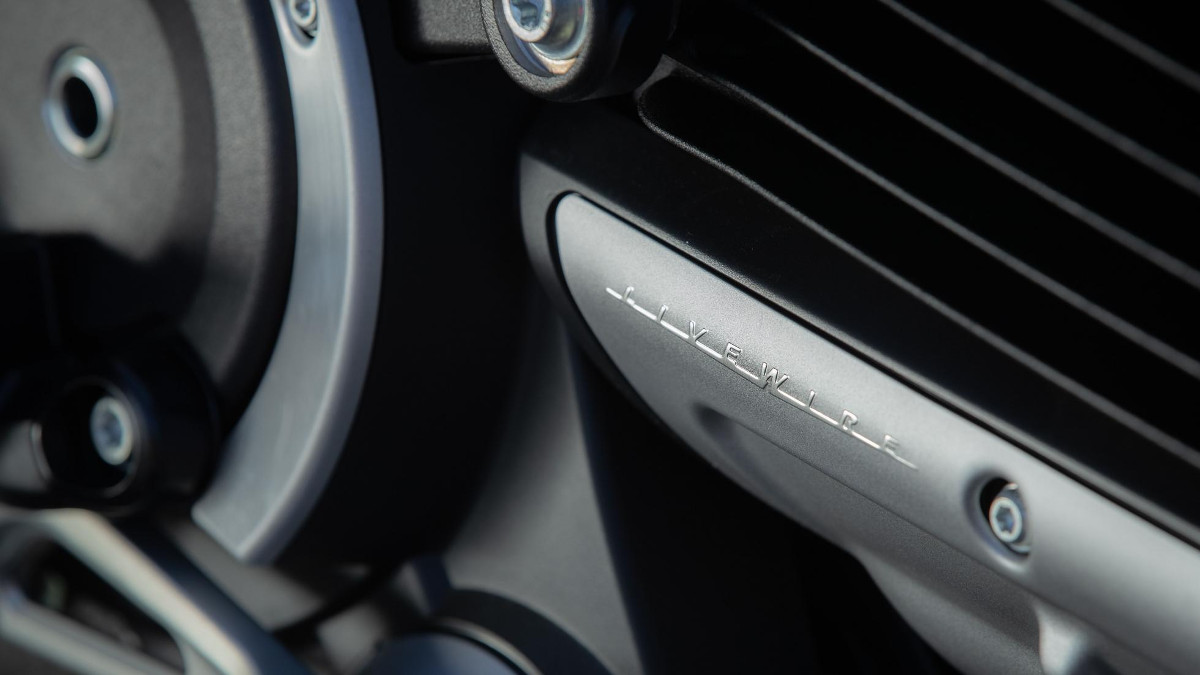 Ready? You sure? UK prices start from just under £29,000 (around P1.85 million). Yep, catch your breath, because that's a ton of money when you consider you can buy cars, actually cars with four wheels and four seats, like the Honda e, Peugeot e-208, and Mini Electric for less.
ADVERTISEMENT - CONTINUE READING BELOW ↓
Harley will tell you it isn't even the most expensive bike it makes, and that it's a premium brand with premium prices, but there's no way around the fact that's eye-wateringly expensive and could be a major barrier to the LiveWire selling in the numbers it deserves too. Because it's a genuinely brilliant bike to ride. Harley says the LiveWire is just the start though, the halo product in a range of electric bikes that are coming down the pipe, so there's hope for us paupers yet.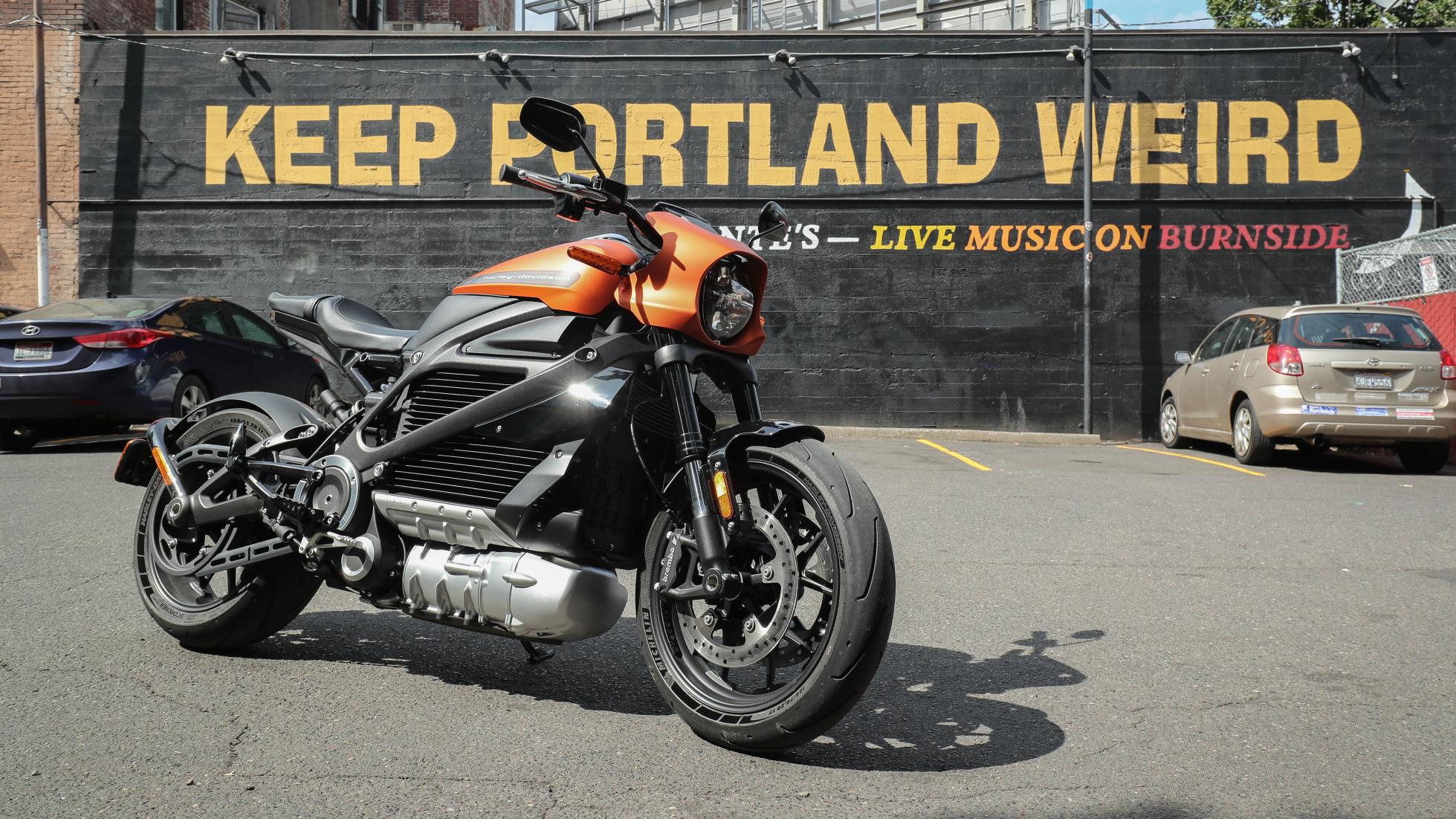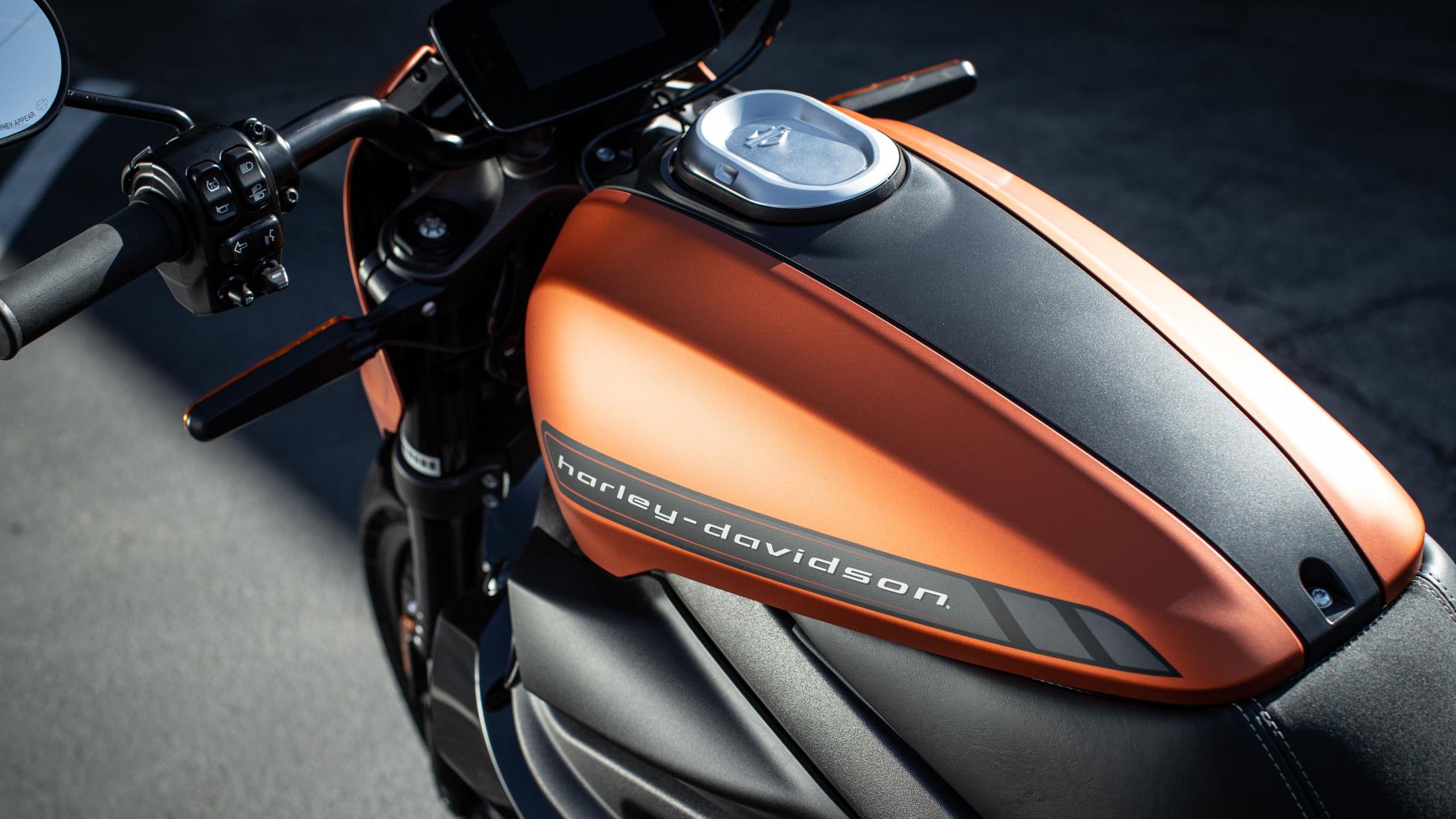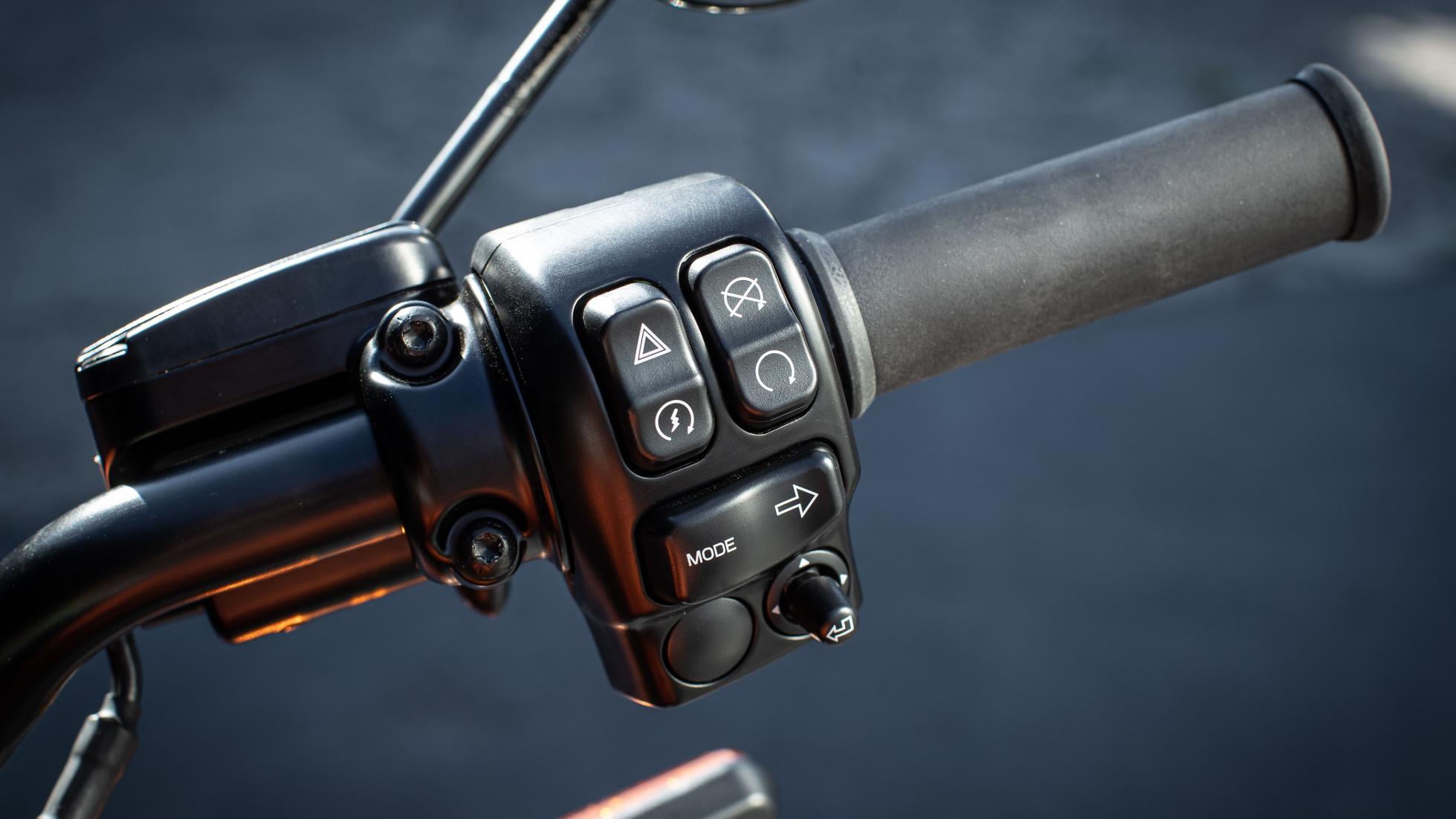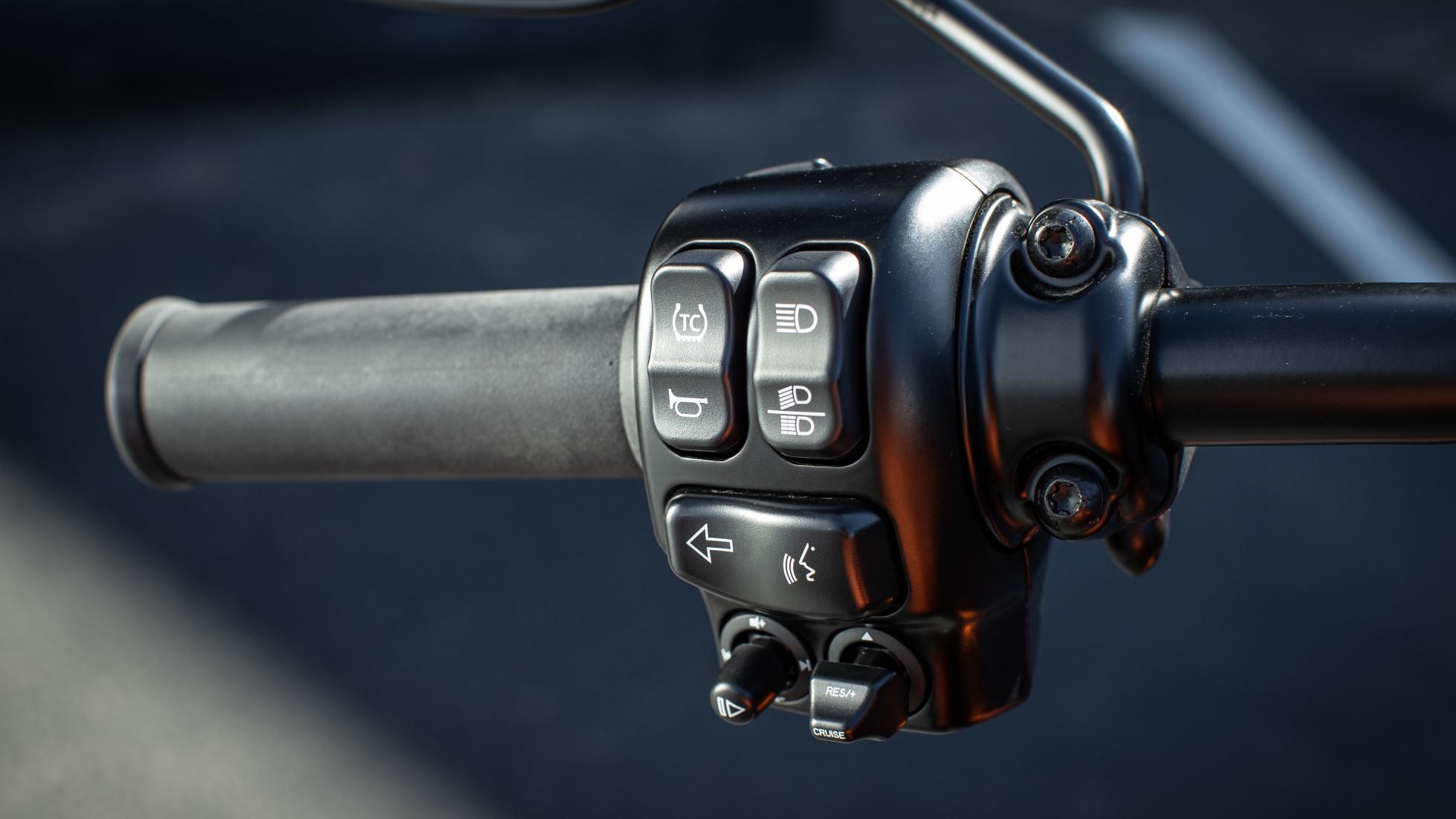 ADVERTISEMENT - CONTINUE READING BELOW ↓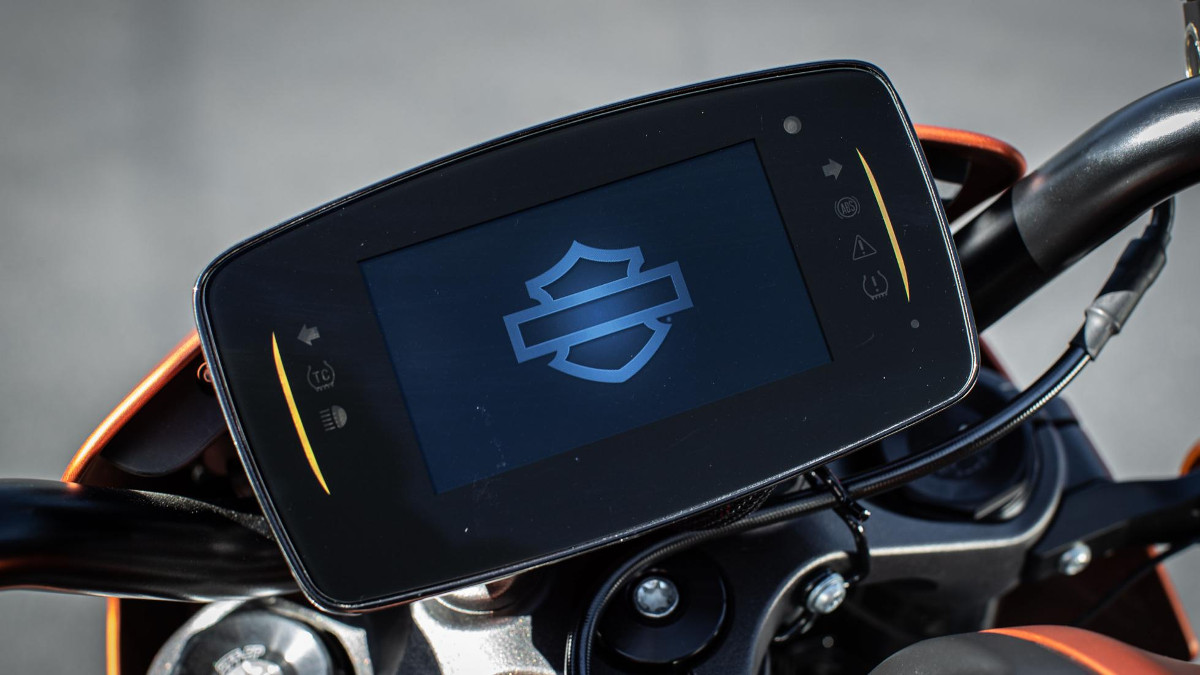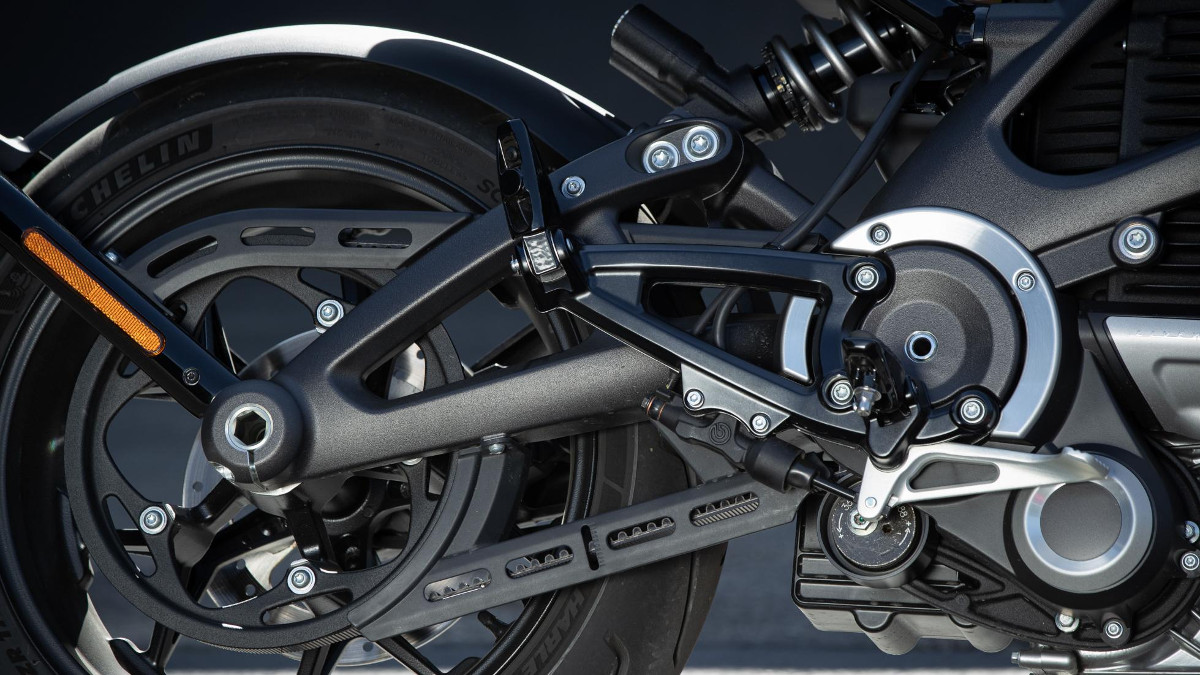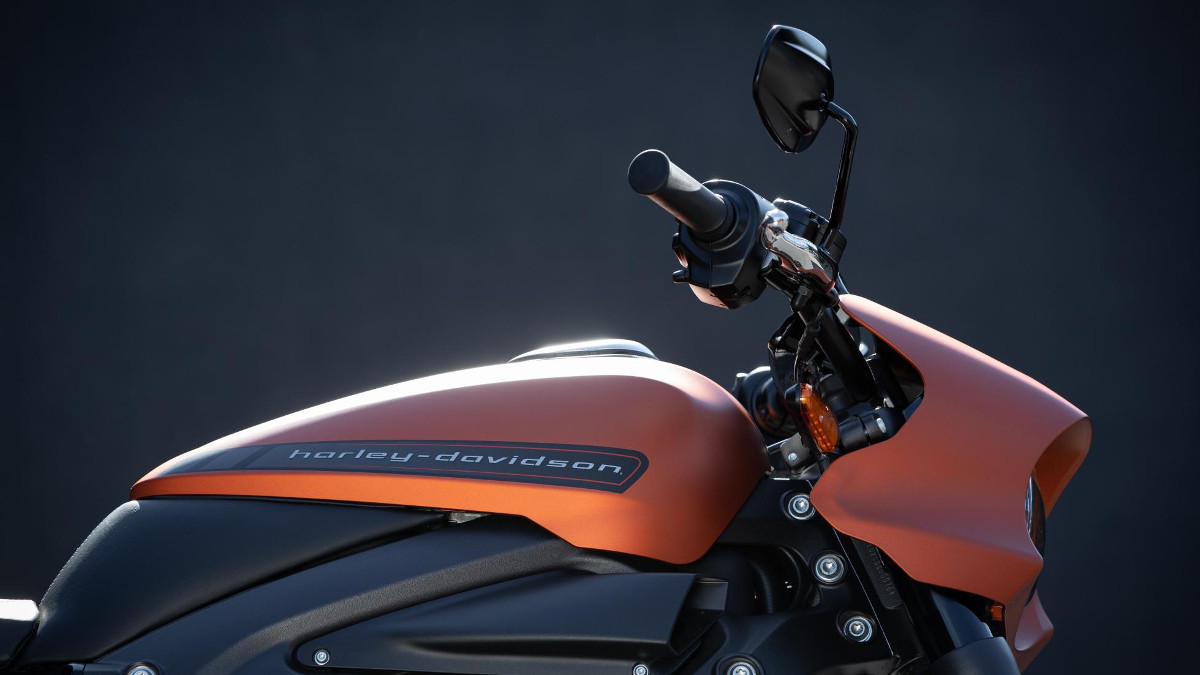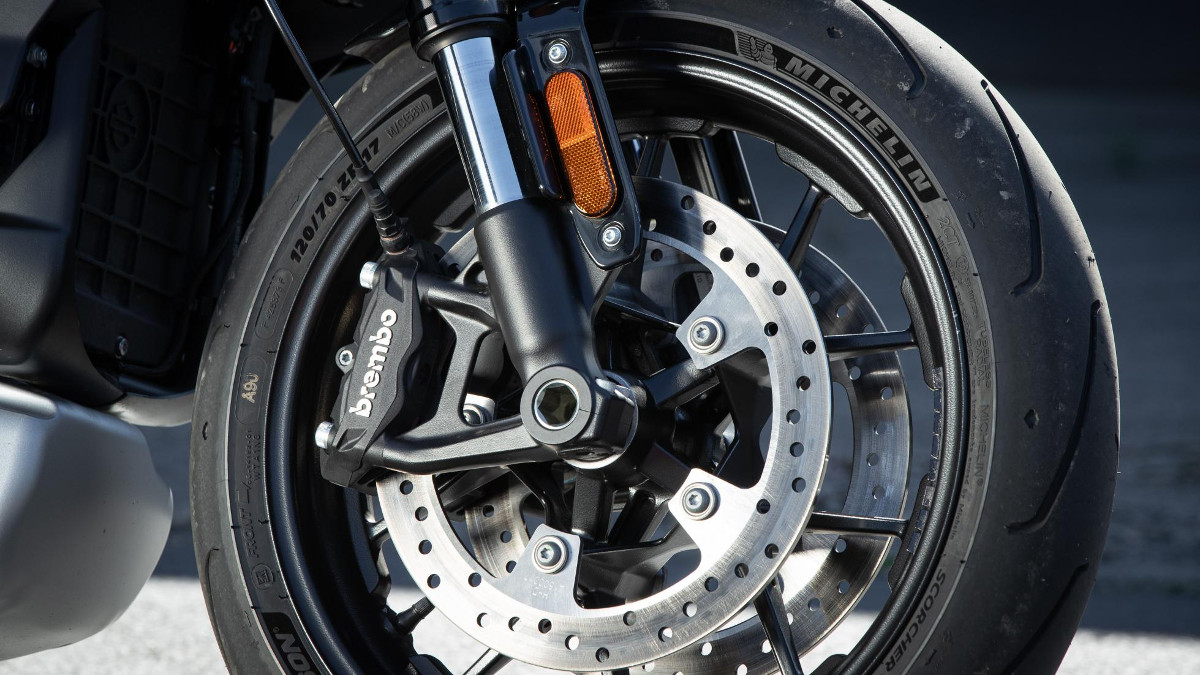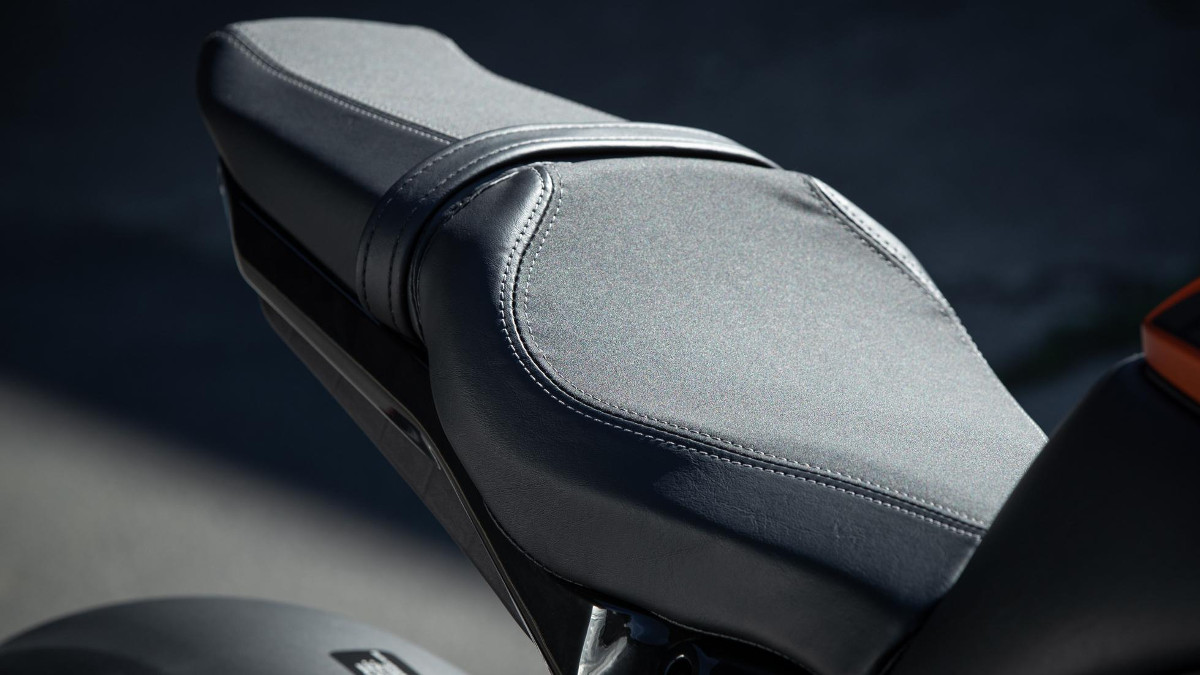 ADVERTISEMENT - CONTINUE READING BELOW ↓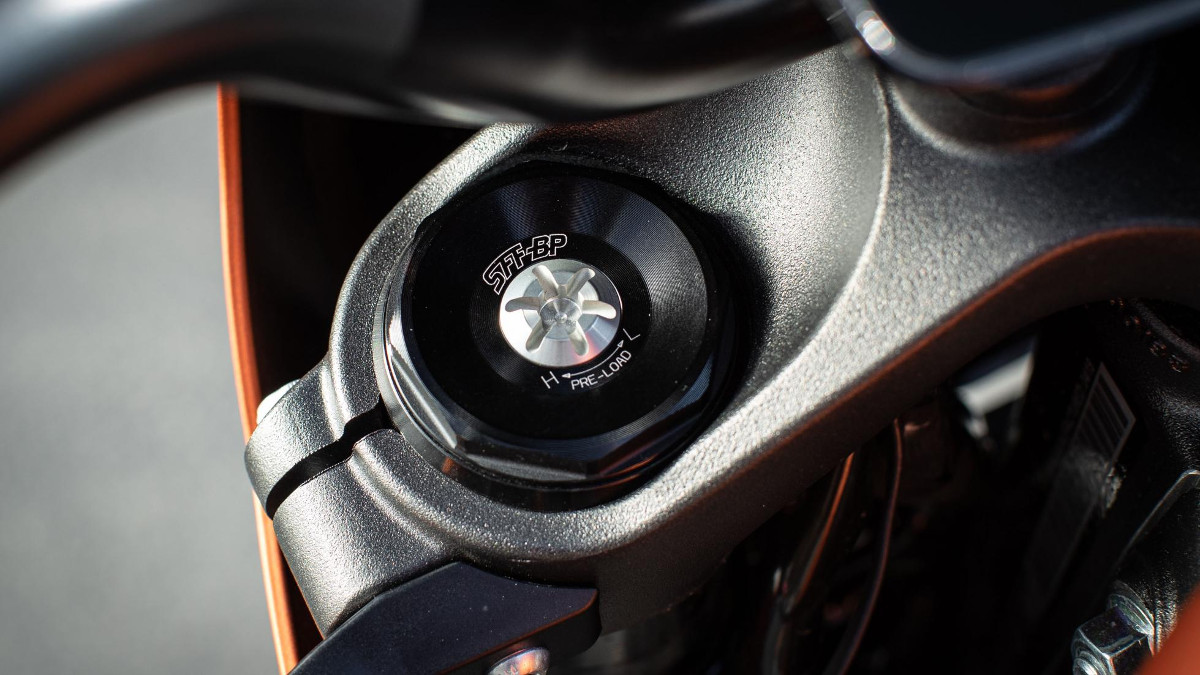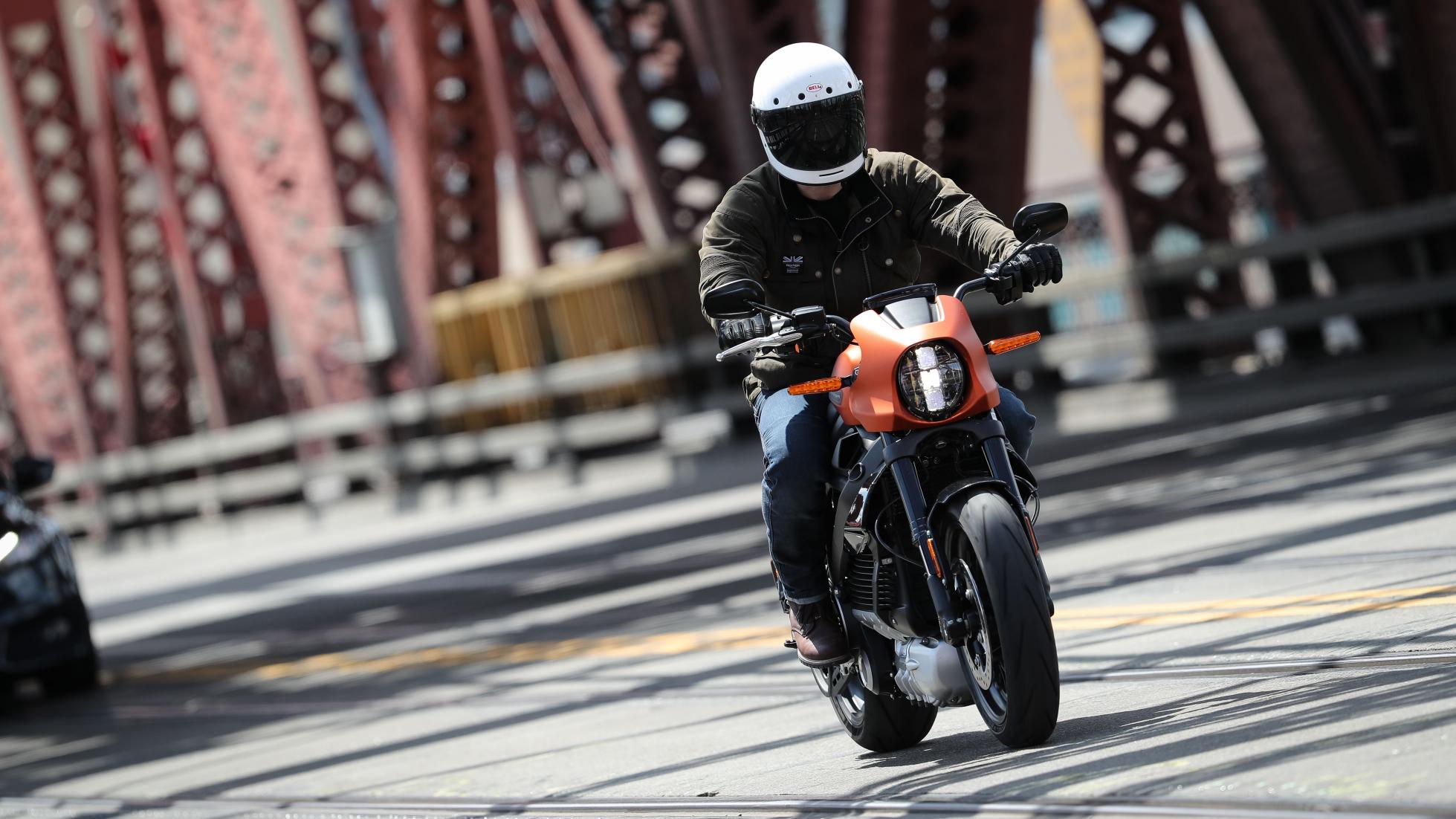 NOTE: This article first appeared on TopGear.com. Minor edits have been made.