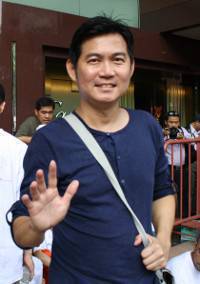 Chong Kait Chi blended well with Singapore's Ngee Ann City crowd gathered for the kick-off of the MediaCorp Subaru Challenge 2012: The Asian Face-Off. He roamed around the venue, which had been his yearly playground for years at the Subaru Challenge. This year, however, he is no longer allowed to join the contest after beating 399 other participants last year and winning the grand prize, an Impreza WRX 2.5 MT hatchback.
Casually clad on a Saturday morning, he dropped by the contest area and warmly greeted the Philippine contingent and media. "I came here to cheer for the Philippines," said the 2011 winner, the Singaporean who endured 75 hours and 36 minutes to win the brand-new car.
Continue reading below ↓
Recommended Videos
He then explained that his wife is a Filipina and that he was there to show support for all the participants, especially Alex Neblasca, the Philippines' country winner last year whom Chong met at the 2011 final round.
This year, the regional contestants have a slight advantage over past regional contenders, the 42-year-old Singaporean said. In the past, contestants from the same country didn't share one car. This year, the Philippine contingent shares one car with 30 contestants from Taiwan, Cambodia and Indonesia. "They're stronger if they're close to each other," Chong said.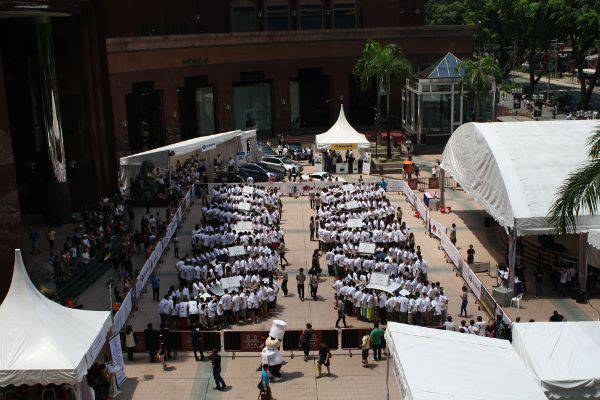 With all 10 Filipino contestants sharing just one car, they can talk with one another to fight boredom and cheer for one another to hold on as long as they could. After all, the game play of the Subaru Challenge is to outlast the other contestants to win the car. But a regional contingent also stands the chance of winning the Country Team Winner award, a team-effort title that goes to the country holding the longest standing time (combined among all 10 representatives).
"The Philippine delegates should help one another," Chong advised.
The Singaporean winner of the 2011 edition also shared that a positive mental attitude is key to winning. "The first two days are a physical challenge, but the last day is a mental game," he said. "You need a positive mind. When it's hot, you should not think that you are feeling fatigue all over your body as well as the heat on the car's surface. When it rains, you just imagine you're playing in the rain."
Photo of Chong Kait Chi by Tracy Carpena