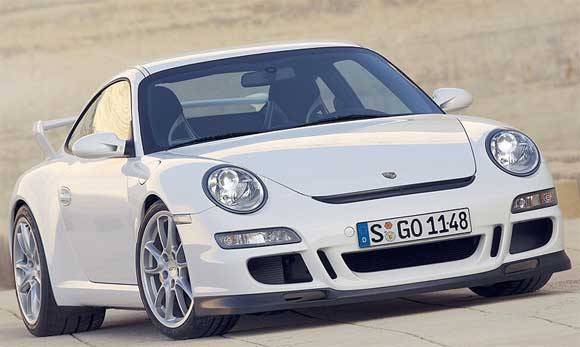 It's been said that Filipinos tend to forget easily. Well, it turns out not many Pinoys have forgotten about Pres. Benigno Aquino III's Porsche purchase in January. A survey conducted from March 4 to 7 by the Social Weather Systems (SWS) showed that 48 percent of 1,200 respondents said the purchase was "not a good example" even if the chief executive bought the car with his own money.
According to BusinessWorld, which published the SWS survey results, 52 percent of the respondents from Visayas objected to Aquino's decision to buy the P4.5-million "third-hand" sports car. As much as 51 percent of the respondents from Mindanao felt the same way, and 46 percent came from the rest of Luzon. In Metro Manila, 44 percent of the respondents agreed to the purchase, 44 percent disagreed and 13 percent were undecided.
Despite these results from different areas in the country, Palace officials said this represents a "public opinion on a private decision" and that they were "not relevant" to the citizens' judgement on Aquino's performance as the nation's president.
A political analyst said, however, that it was a bad judgement call.
"He should have known what the political ramifications would be when he bought that car," Ramon Casiple said in the BusinessWorld report. He added that the people "go by impression."
Continue reading below ↓
Recommended Videos
What impression did the President's Porsche purchase leave on you? Would you mind if he goes around car shopping (with his own money) again?
Photo for illustrative purposes only