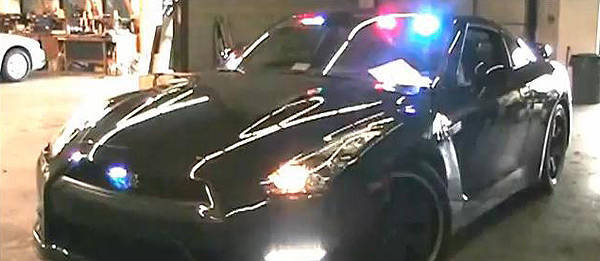 Emergency Vehicles Installation (EVI), a company in the United States that provides vehicle system solutions for the country's law enforcement and public safety agencies, has created the most fearsome police interceptor out of a Nissan GT-R.
Anyone in a souped-up rice rocket or muscle car should be wary when they see a black Nissan GT-R and challenge it in a stoplight drag race as it could very well be the undercover police interceptor that EVI worked on.
Based on EVI's video, the car appears to be a standard 2012 Nissan GT-R which only received Able 2 LED strips, a Federal Signal Siren and Whelen grill lights.
Still, with over 500hp and 600Nm of torque on tap, it can easily catch up to most modded rides out on the streets. We're also sure local aftermarket shops won't have a problem doing something similar to a local GT-R. Perhaps even A-Toy Bodykits' R33-to-R35 GT-R conversion could serve as the perfect donor car.
Continue reading below ↓
Recommended Videos