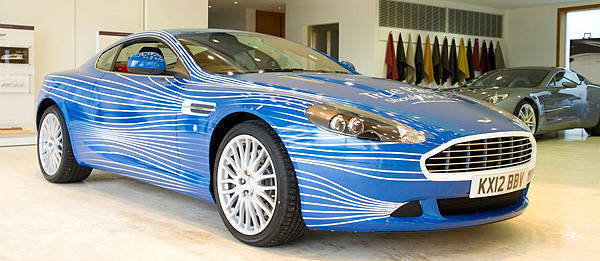 In November 2011, Aston Martin's Facebook page marked a milestone by reaching one million fans. To mark the occasion, the British carmaker enjoined its fans to create their dream Aston Martin, which the British carmaker recently revealed--the DB9 1M.
Through a series of polls that began shortly after the Facebook page reached its social-media milestone, Aston Martin asked its fans to specify the car it should create as a permanent tribute. The fans then went on to choose the exterior and interior options before naming the car the DB9 1M. Last April, the fans voted on the car's unique exterior finish with the 'Aero' wrap being chosen as the winning design.
What do you think of the final design? Is it really a winner or should the fans have chosen one of the three other designs (see photo below)?
ADVERTISEMENT - CONTINUE READING BELOW ↓
ADVERTISEMENT - CONTINUE READING BELOW ↓
Recommended Videos