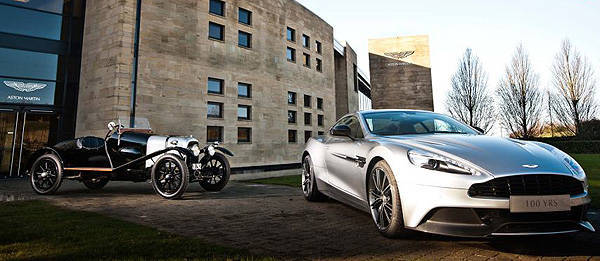 On January 15, 1913, Lionel Martin and Robert Bamford established a car company. Originally known as Bamford & Martin, the company soon changed its name to Aston Martin in honor of Bamford's success at the Aston Clinton Hillclimb races where he raced their very first cars.
To mark the company's centenary next week, the Vanquish supercar will be joined by the A3, the oldest surviving Aston Martin, at the brand's original home in Chelsea's Henniker Mews in London where a commemorative plaque will also be unveiled.
The grand celebration, however, won't happen until July 15 to 21, where the week-long festivities will include open-house activities at the carmaker's current headquarters in Gaydon, including factory-based events and driving tours, and a 1,000-guest 'birthday party' on July 20. A spectacular Centenary Concours event on July 21 will cap the celebration, which will feature over 1,000 Aston Martins "forming the largest gathering in the 100-year history of the great British marque."
So, what's your favorite Aston Martin model?
Continue reading below ↓
Recommended Videos