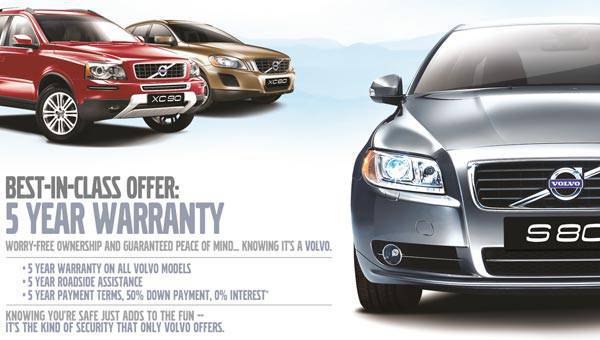 Up to July 31st, the term "five years" will be huge at Volvo distributor Viking Cars. That's because the company is currently running a five-year warranty promo, which it claims is the best in the premium segment. If you buy any Volvo model from now until the end of the month, you will avail of an automatic five-year warranty. Which means hassle-free ownership in that period. Also, besides the warranty, you will get free roadside assistance in the next five years.
It gets even better for buyers of the S80. If you purchase Volvo's flagship sedan within the promo period, you may opt for a five-year financing scheme that features 50-percent down payment and zero-percent interest.
All this sounds like a good excuse to test-drive some Swedish cars today.
Continue reading below ↓
Recommended Videos