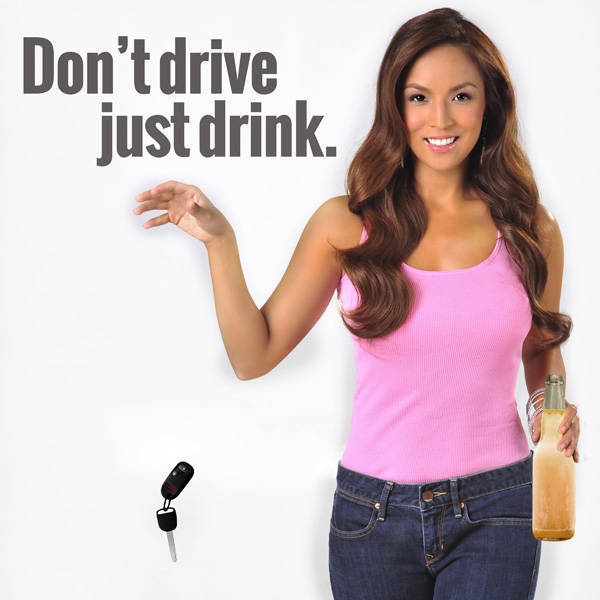 Let's face it: Filipinos have a habit of drinking and driving, no thanks to the lack of concrete laws against it. You only need to check out the parking lots beside watering holes this Friday night to confirm this. But what if a beautiful woman like Aubrey Miles asks you to give up your car key before taking a swig of your favorite brew?
Well, that's exactly what she's asking us to do right now as the poster girl for Beer Below Zero's anti-drunk driving campaign. BBZ is the group responsible for that "frosty, piercingly cold beers that have swept the Philippines and other parts of the world."
"The avoidance of drunk driving might seem like common sense, but it remains as one of the leading causes of death among young people worldwide," BBZ said in a statement sent to TopGear.com.ph.
BBZ also pointed out that the "Anti-Drunk and Drugged Driving Act" was approved by the Senate in January this year. That's a huge step toward finally having a law that would threaten offenders with actual jail time.
ADVERTISEMENT - CONTINUE READING BELOW ↓
In the meantime, let's all follow Aubrey's lead. It's never polite turning a lady down.
ADVERTISEMENT - CONTINUE READING BELOW ↓
Recommended Videos