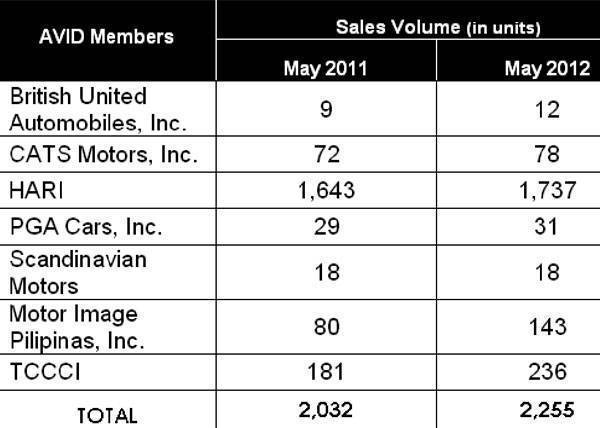 The Association of Vehicle Importers and Distributors (AVID) apparently is doing much better than the Chamber of Automotive Manufacturers of the Philippines this year. Based on its official report, AVID--which counts British United Automobiles (Mini), CATS Motors (Mercedes-Benz, Chrysler, Dodge and Jeep), The Covenant Car Company Inc. (Chevrolet), Hyundai Asia Resources, Motor Image Pilipinas (Subaru), PGA Cars (Audi and Porsche), and Viking Cars (Volvo) as members--sold a total of 12,887 units from January to May this year, a big improvement of 27 percent compared to the same period last year, when it sold 10,151 units.
In the month of May alone, AVID members sold a total of 2,255 units, an increase of 11 percent from the same month last year, when AVID moved a total of 2,032 units. This includes passenger-car sales of 1,476 units in May, a huge jump of 47 percent over the same month in 2011.
For the year, passenger-car sales among AVID members are up by 77 percent, from 4,528 units in the first five months of 2011 to 8,004 units in the same period this year.
ADVERTISEMENT - CONTINUE READING BELOW ↓
See that significant sales increase of Subaru in May? We're guessing that's because of the well-priced XV (although its pricing has since been adjusted).
Anyway, it's turning out to be an exciting game of one-upmanship between CAMPI and AVID. Which organization do you think will win in terms of sales-growth percentage by the end of the year?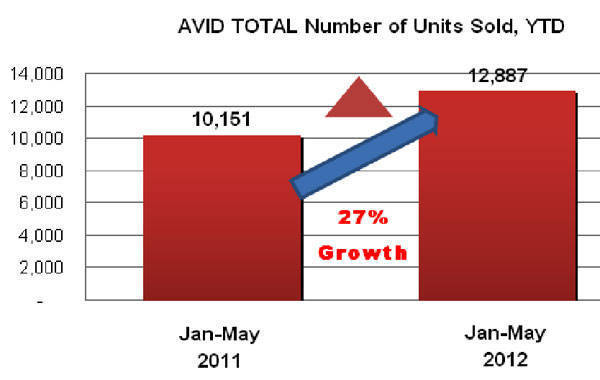 ADVERTISEMENT - CONTINUE READING BELOW ↓
Recommended Videos