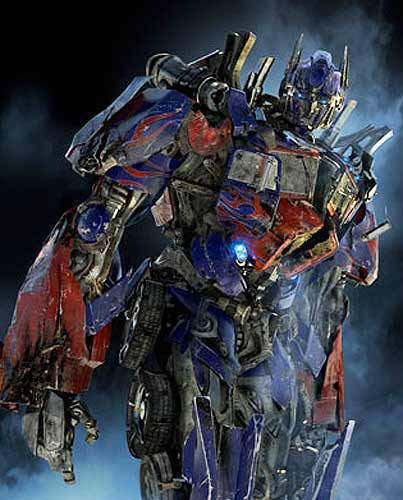 The second Transformers movie is just two months away and the anticipation for one of America's hottest summer films in 2009 has never been bigger.

Picking up where the first film left off, Transformers 2: Revenge of the Fallen sees Shia LaBeouf's character, Sam Witwicky , headed off to college, leaving behind Bumblebee, his yellow Chevrolet Camaro SS-transforming Autobot guardian; and his literally poor girlfriend, Mikaela Banes, played by the still-foxy Megan Fox.

The Autobots, meanwhile, are now working with an international task force to help protect humans from the Decepticon threat.

Although old favorites like Optimus Prime and Ironhide are back, new Transformers characters will also see some screen time in the new movie. Film buffs and car nuts will meet the likes of Jetfire, an aging former Decepticon who chose to ally himself with the Autobots; and Devastator, a gigantic Decepticon robot that's formed when several transforming construction vehicles are combined together.

With this being a Michael Bay film, you can expect the action-packed scenes to come with the corresponding explosions becoming bigger and louder as the movie progresses.

For anyone who's into vehicular mayhem, transforming robots battling it out against one another and a hot girl who simply oozes with sex appeal without even trying, Transformers 2: Revenge of the Fallen is definitely worth the midnight screening queue to local theaters starting June 24.

Rev up your appetite for this upcoming movie with a fresh footage from TrailerAddict.com and another trailer on the Transformers website.



ADVERTISEMENT - CONTINUE READING BELOW ↓