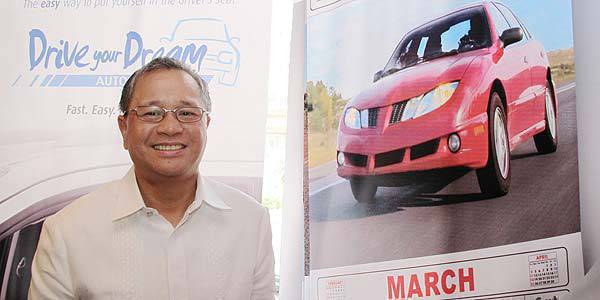 BPI Family Savings Bank lets motorists drive their dream car without having to worry about natural calamities damaging their investment.
BPI Family Savings Bank's Drive Your Dream Auto Loan Promo this month comes with a free one-year insurance that includes an Acts of God coverage for brand-new car loan applications received and approved from March 1 to 31 and delivered on or before April 15.
"We offer a comprehensive insurance that will allow our clients to rest easy and know that the brand new car they've invested in is safe, even from natural disasters like the storms we saw last year," said BPI Family Savings Bank senior vice president Dave Sarmiento (in photo).

Aside from the inclusion of the Acts of God coverage, the BPI Family Savings Bank insurance promo also covers own damage, theft coverage based on purchased price, P200,000 voluntary third-party liability and bodily injury, P200,000 voluntary third-party liability for property damage, unnamed passenger personal accident insurance, ambulance reimbursement for a maximum of 15 persons and express roadside assistance.
ADVERTISEMENT - CONTINUE READING BELOW ↓
Borrowers with a minimum financed loan of P600,000 with a minimum term of 36 months are eligible for the comprehensive motor insurance with Acts of God coverage promo as long as they renew the coverage for the duration of the loan.
ADVERTISEMENT - CONTINUE READING BELOW ↓
Recommended Videos