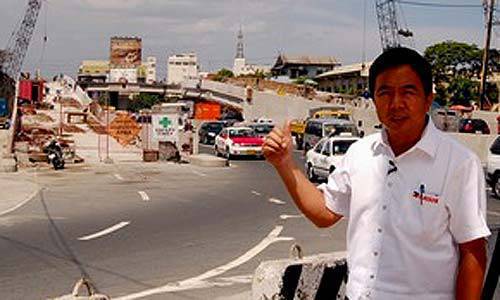 Metropolitan Manila Development Authority (MMDA) chairman Bayani Fernando, the man behind heavily criticized U-turn slots, pink fences and concrete barriers-among other "solutions" to traffic jams, is leaving his post to pursue his plan to run for president in 2010.
President Gloria Macapagal-Arroyo has appointed former Quezon City judge Oscar Inocentes to take over Fernando's duties by the end of the month, the Philippine Star said.
Inocentes' experience in government service is primarily focused in the judiciary. He started off as assistant city fiscal before becoming a judge. He currently sits as political coalition affairs undersecretary for Metro Manila.
So it's out with the engineer and in with the judge. Is this good news or bad news? Feel free to share your thoughts using our comment box below.
Continue reading below ↓
Recommended Videos