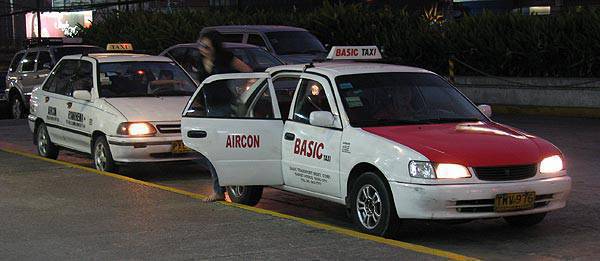 Taxi drivers who don't give their fare-paying passengers the exact change may find themselves fined, or worse, suspended from driving.
Senator Ramon Revilla Jr. re-filed Senate Bill 2491, also known as the "Exact Fare Act," to protect commuters who go to places by taxi.
"It has been observed that many taxi drivers collect excess fares from its passengers during the Holiday season," Revilla said. "This includes not only Christmas shoppers and mall goers but also balikbayans and foreign tourists picked up from the airport; they are all easy prey to abusive cabbies."
Revilla called the method of taxi drivers rounding off their fare to the highest tens or giving excuses such as not having enough money to give the change or being on their first trip as "a subtle hold up."
Revilla added that though employees have more money than usual this season because of Christmas bonuses and year-end benefits, cab drivers should not take advantage of this because these are their passengers' hard-earned money.
"This is a time of sharing of blessings but we should not receive it by fooling other people. This is not the spirit of Christmas," Revilla explained.
If the "Exact Fare Act" is passed into law, taxi passengers that were denied their change should file a complaint with the Department of Transportation and Communication (DOTC) within five days of the incident. The DOTC should then notify and conduct an investigation of the concerned driver and operator within ten working days after receiving the complaint. Once the DOTC has completed its investigation, its decisions and findings should be issued within 30 days upon receiving the complaint.
If found guilty of the offense, first-time violators will be fined P1,000 while those who commit the act a second time and are found guilty are fined P2,000. Third-time offenders will be fined P5,000 and will be suspended from driving a public utility vehicle between one to two months. Subsequent violators, meanwhile, will be suspended from one to two years. The taxi operator's license will also be suspended for the same period.