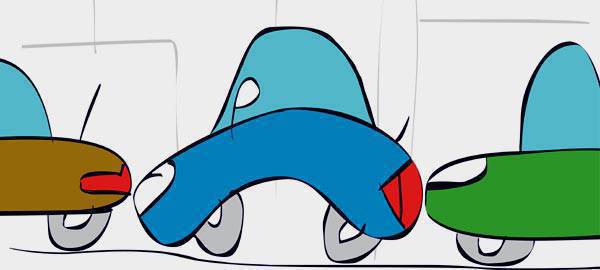 Buying a new car? Having loads of cash may no longer be enough for one to purchase a car if a bill requiring potential car buyers to have enough parking space gets approved.
House Bill 7052 seeks to require car owner-wannabes to provide proof of a permanent parking space before they can register their cars.
If approved, the law will help prevent car owners from illegally parking their cars on the streets and impeding traffic flow.
"Streets become overnight parking lots as both sides are crammed with private vehicles. People should be disciplined enough to be able to furnish their vehicles with the appropriate parking space inside their own lots," Rep. Narciso Santiago III said.
Continue reading below ↓
Recommended Videos
The bill also wants the Land Transportation Office and the Department of Interior and Local Government to come up with ways to verify documents motorists will present as proof to their permanent parking space.
The number of vehicles one can purchase should also be equal to the number of spaces a motorist has available for car parking.
"It's commonsense, when a person who is financially able to buy a car or two should be presumed to be financially able to provide a permanent parking space for his vehicles," Santiago said.