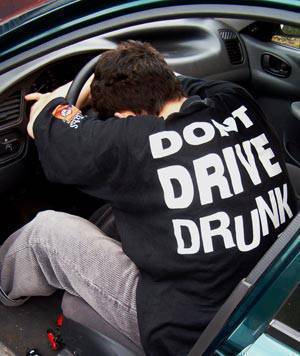 This may be the last Christmas season drunk drivers are getting away with cheap fines for driving while inebriated.
Sen. Loren Legarda recently filed Senate Bill 1339 or the Act to Prevent and Punish Driving Under the Influence of Alcohol and/or Drugs, which seeks steeper fines for those found guilty of endangering road users for driving while drunk.
Legarda said the current Land Transportation and Traffic Code "merely imposes a minimal penalty and does not really address the seriousness of the matter."
In her bill, Legarda wants individuals caught driving under the influence of alcohol to be penalized with a fine ranging from P20,000 to P80,000 or to be imprisoned from six months and one day to up to six years, or even to suffer both.
If the person caught under the influence of alcohol caused physical injuries or homicide, however, the penalty shall be the same as stated in Article 263 or Article 249 of the Revised Penal Code.
Besides imposing the penalties, the bill also seeks to address the problem of drunk driving by implementing various measures like driver education, mandatory alcohol and drug tests for drivers involved in fatal motor vehicle accidents, the establishment of a drunk driving prevention fund that will be used for the implementation of this measure, and a public information campaign by alcohol beverage manufacturers about the ill effects of drunk driving.
"Driving under the influence of alcohol is a matter of grave public concern that needs to be dealt with more seriously because it can cause, and in fact has already caused, the loss of lives," Legarda said. "There must be full personal and social responsibility for the incidence of drunk driving in our country."
Photo from SXC.hu