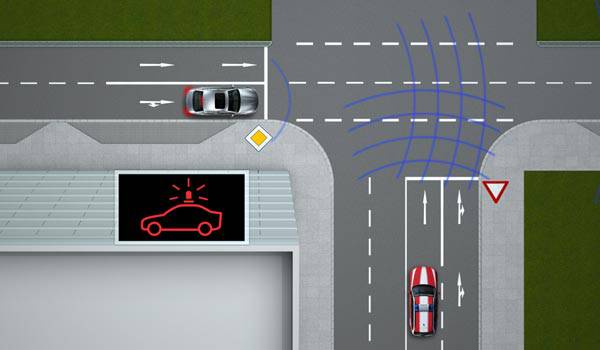 Let's face it: Many accidents are caused by stupidity, error, distraction or just plain fatigue on the part of drivers. But what if we override all of the above factors by giving cars the ability to communicate among themselves? Apparently, BMW is developing such a technology.
According to the German carmaker: "The key to intelligent driving, which is synonymous with energy-efficient and safe driving, is forward thinking. To help drivers plan ahead, vehicles from the BMW Group are already fitted with a large number of sensors designed to improve safety, comfort and efficiency. Often, however, these sensors have only a limited predictive capability or horizon. Car-to-X communication extends this horizon significantly, and will in future allow drivers to 'see' long distances ahead, into areas currently hidden from view, and even around not just one but many corners."
In simplest terms, BMW sees a motoring future in which cars are linked to each other via a high-speed WLAN networking system. In other words, cars will someday be like computers, literally connected wirelessly and able to communicate with each other in real time. And if cars are connected to each other, accidents will be a thing of the past. For instance, a car won't go through an intersection if it knows that there's another vehicle speeding on the street crossing its path. Of course, the success of this technology will all depend on the reliability of the WLAN connection.
Continue reading below ↓
Recommended Videos
So, do you think this Car-to-X technology is really the way to go? To better understand the concept, watch this very short video.
If you're viewing this on a mobile device and can't see the video, please click here.