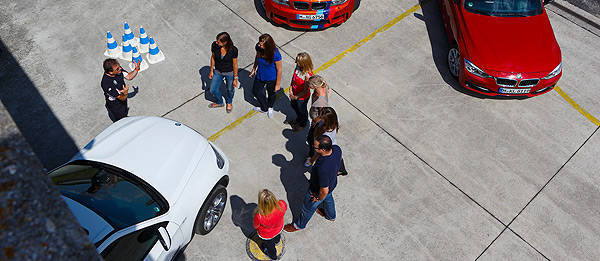 BMW recently opened its own driver training center just outside Munich, Germany. Located on what used to be the Furstenfeldbruck airfield less than 30km from the BMW headquarters, the BMW Driving Academy lies on 130 hectares of land, making it the perfect location to simulate and practice every conceivable type of driving maneuver and situation.
"The new facility in Maisach allows us to offer our customers an array of new training options, something that hasn't been possible up to now due to space restrictions," said Robert Eichlinger, chief of the BMW and Mini driving experience. "Here, our customers can now experience and learn to deal with driving situations at various speeds. And that means the driving safety training courses will be more realistic and participants will be able to experience up close how brake distances increase, for example, and at what speed they hit their personal limits when it comes to car control."
ADVERTISEMENT - CONTINUE READING BELOW ↓
BMW added that--with the exception of the racing courses, adventure trips in South Africa, and snow and ice training--the new facility is where all BMW Driving Experience driving safety training courses will take place in the future.
ADVERTISEMENT - CONTINUE READING BELOW ↓
Recommended Videos