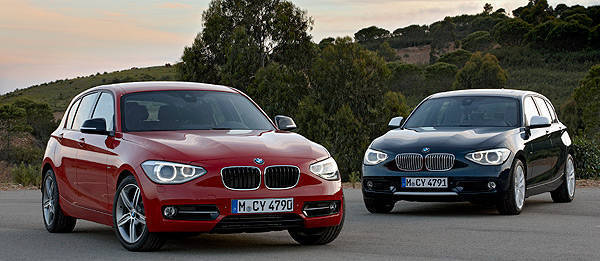 BMW still rules the roost as the dominant premium automotive brand in the Philippines by posting a 19-percent growth in sales, bucking the segment's average growth of seven percent in 2011.
Asian Carmakers Corporation (ACC), the official importer and distributor of BMW in the Philippines, sold 792 units in 2011 to register the 19-percent growth over 2010 sales. Overall, BMW cornered 33 percent of the premium luxury car sales, solidifying the German carmaker's leadership in the segment for the ninth consecutive year. In comparison, CATS Motors, the authorized dealer of Mercedes-Benz vehicles in the country, sold 652 units of BMW's Teutonic rival.
"The BMW products are the core of our momentum, driving the brand forward in the Philippines," said ACC president Maricar Parco. "We strive to bring joy to our customers by continually improving our products and pushing the boundaries in order to meet the ever changing demands of customers. It is this focus on innovation and dynamism that has fueled our success and enabled us to achieve our present position in the market."
Helping to lead BMW's growth in the local market were the solid performances of the all-new 1-Series, which was launched last November 2011, the 5-Series, the 7-Series and the X-Series of sport-utility vehicles (SUV).
Continue reading below ↓
Recommended Videos
The 1-Series dominated the premium compact segment with sales totaling 147, a 141-percent surge over 2010's figures, and by capturing 54 percent of its market.
"The all-new BMW 1-Series is a resounding success for us," shared ACC executive director Glen Dasig. "This second-generation BMW model has definitely achieved maturity, equipped with numerous state-of-the-art technological features and equipment previously available only in higher segments."
The BMW X-Series of premium SUV vehicles also retained its hold in the category by selling 218 units last year to secure 33 percent of the segment. Leading the charge for the X-Series is the X3, which registered a 154-percent increase versus 2010 sales.
The 5-Series, meanwhile, saw a 67-percent increase in 2011 sales while the flagship 7-Series cornered 37 percent of the full-size premium luxury with an 11-percent growth in full-year sales.