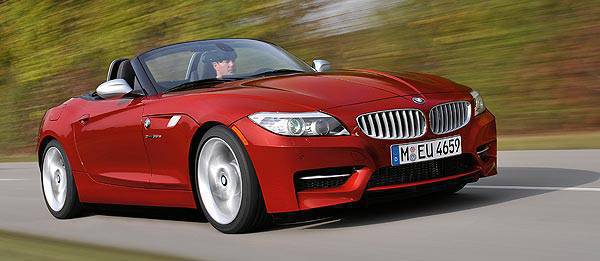 BMW is recalling over 150,000 vehicles due to defective fuel pumps.
Based on the Wall Street Journal report, BMW will recall around 130,000 vehicles equipped with the German carmaker's twin-turbo inline-six-cylinder engines because its high-pressure fuel pump may potentially fail. The affected models are:
- 2007 to 2010 335i;
- 2008 to 2010 135i, 535i and X6 xDrive35i; and
- 2009 to 2010 Z4 Roadster sDrive35i.
BMW estimates around 40,000 of these would need new fuel pumps.
The German carmaker will also recall approximately 20,800 of the 2008 X5 equipped with a normally-aspirated inline-six-cylinder engine to replace its low-pressure fuel pump, which could also potentially fail.
Vehicles that use the high-pressure fuel pump can go into "safe mode," when it fails, allowing the driver to continue operating the vehicle with much less power while its power steering and power brakes systems remain active. Engines of a vehicle equipped with the low-pressure fuel pump, however, stop when the system fails. Power assist features for steering and brakes also require more effort to operate.
BMW said no injuries have been reported in connection with the vehicles involved in its current recall.
Asian Carmakers Corp., the local distributor of BMW vehicles in the Philippines, is still checking if its locally-sold models are affected by the recall.
Continue reading below ↓
Recommended Videos