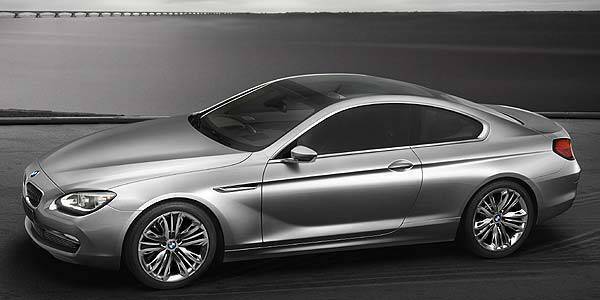 BMW will be giving car enthusiasts a sneak peek at the future of the 6-Series with the concept coupe scheduled to be unveiled at the upcoming Paris Motor Show.
Like the 5-Series designed by BMW design chief Chris Van Hooydonk, the BMW Concept 6-Series Coupé displays flowing lines and aesthetically sculpted surfaces into its sheet metal--very much unlike the controversial Chris Bangle-designed cues of the previous-generation 6-Series. Rest assured you won't find the "flame surfacing" design and notorious "Bangle butt" rear end in the new 6-Series.
No specs was disclosed about BMW's new concept car but the German carmaker revealed that the design study is a 2+2-seater affair and will have innovative features like full LED headlights. It also comes with a new freestanding control display for its iDrive operating system, an asymmetrical driver-oriented center console that's highlighted by a lone strip that connects the dashboard to the transmission tunnel, and a bevy of aluminum and leather accents.
Photos from BMW
[gallery]581[gallery]