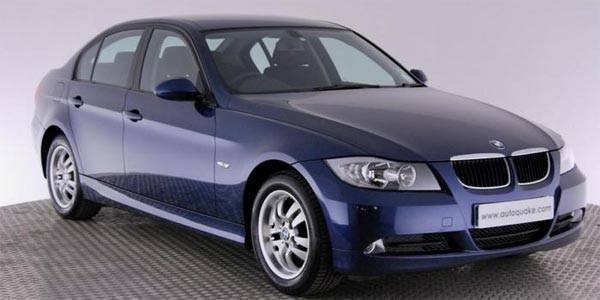 The BMW 3-Series is the United Kingdom's "most desirable used car," an online used car retailer said.
Autoquake.com's data showed that based on page views, the BMW 3-Series is just one of the two models that made it to the most desired used car list from the German carmaker's stable.
"We expected to see German cars at the top of the list," Autoquake chief executive Dermot Halpin said. "High numbers of buyers are looking for used cars with premium badges and many of the cars in our top ten fit that bill. However, other carmakers still offer consumers great value for money."
Here are the topnotchers, as far as the Brits are concerned, at least:
Top 10 most desirable used car brands
1. BMW
2. Audi
3. Mercedes-Benz
4. Volkswagen
5. Ford
6. Volvo
7. Vauxhall
8. Land Rover
9. Saab
10. Lexus
Top 10 most desirable used car models
1. 3-Series
2. A4
3. 5-Series
4. C-Class
5. Golf
6. Passat
7. A6
8. Focus
9. Mondeo
10. E-Class
ADVERTISEMENT - CONTINUE READING BELOW ↓
Top 10 countries of origin of the most desirable used cars
1. Germany
2. Japan
3. United Kingdom
4. United States
5. Sweden
6. France
7. Italy
8. Czech Republic
9. Korea
10. Spain
If you were to buy a used car in the Philippine market, what brand and model would you choose?
ADVERTISEMENT - CONTINUE READING BELOW ↓
Recommended Videos