Gearheads would die to have a Bugatti Veyron in their garage. Not Jenson Button.
The current leader in the Formula One championship board is selling his 2008 Bugatti Veyron 16.4, the Evening Star said in an August 13 report.
Button his selling his all-black supercar for £899,995 (P71.5 million) as shown on www.shcars.co.uk.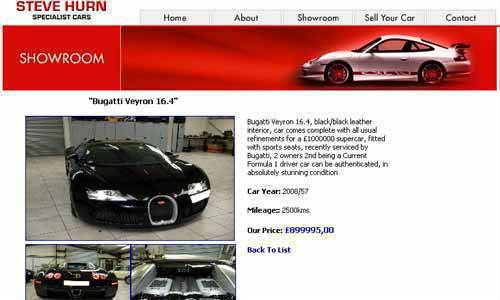 "It's an amazing piece of equipment. He contacted us a couple of weeks ago and we have had a reasonable amount of interest," Steve Hurn said as quoted in the
Evening Star
report.
His loss of the Bugatti Veyron doesn't make Button any less of a car nut though he reportedly keeps impressive stable cars in his garage, which includes a Mercedes-Benz CLK DTM AMG, a Ferrari Enzo, an Audi RS6 Avant, a BMW M5 and a Mercedes-Benz C63 AMG.
Continue reading below ↓
Recommended Videos