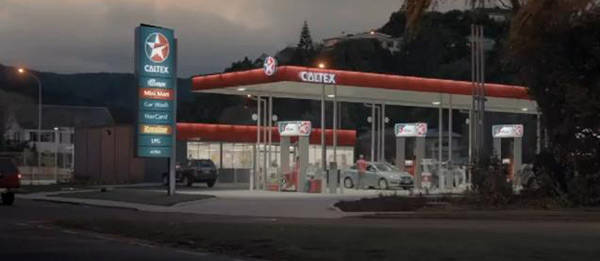 This year marks Caltex's 75th anniversary in the country, and to mark the occasion, not only is the petroleum company launching a new tagline and brand campaign, it will also run a nationwide promo that will see its customers win a year's supply of fuel or a brand-new car.
"Enjoy the Journey" is Caltex's new tagline, referring to the brand's spirit and its role in the lives of motorists.
"We want to create a real change in our brand promise to get consumers to re-evaluate Caltex, its products and its offer," said Brian Fisher, Caltex regional brand manager for Asia-Pacific.
According to Fisher, the new tagline promises to not only give Caltex customers what they expect from the company--which is to get them from A to B as simply, reliably and safely as possible--but to also reconnect them with Caltex and its products.
In relation to the new tagline, a new ad campaign will be launched on July 11 that will communicate Caltex's promise of top-quality fuel products, good facilities and great service.
The new campaign uses "Bubbles" as an innovative way to communicate the benefits of putting Techron in an engine. It also aims to make customers expect a different experience when they pull into a Caltex station.
Continue reading below ↓
Recommended Videos
"After all, good service, great facilities and fuels containing Techron are the basics that help get people onto our forecourts, and keep them coming back," added Fisher.
Lastly, a nationwide promo that kicks off on July 16 will see Caltex customers win as much as a year's supply of fuel every month. And come October at the promo's culmination, a lucky customer will get the chance to drive home a brand-new Toyota Fortuner.
"We are here for the long haul and we are here to stay. Asia-Pacific is one of Chevron's strategic markets. The Philippines, in particular, is at the center of this market and we're looking at a bright future here," Fisher added. "The energy demand here is surging--and with our strong brand, dedicated people and partners, we are well-positioned for success."