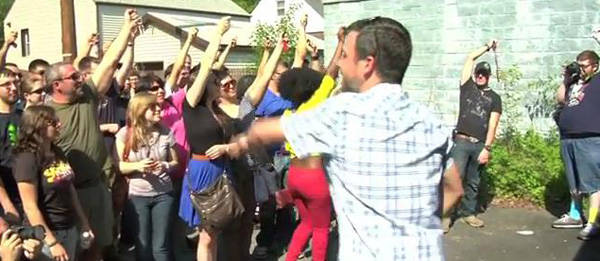 The incessant blaring of a car alarm in a parking lot will surely attract the attention of passersby. But what if 100 car alarms suddenly started to wail all at the same time?
That's what happened when comedic performance art group Improv Everywhere recruited 100 car owners to park their cars at a mall's parking lot in Staten Island, New York. They then proceeded on foot to a hidden location adjacent to the parking lot where they all simultaneously activated their car alarm using the remote's panic button.
As expected, the cacophony of sounds from beeping horns to wailing sirens had most people perplexed, although a handful were quite amused by it.
If you're viewing this on a mobile device and can't see the video, please click here.
ADVERTISEMENT - CONTINUE READING BELOW ↓
ADVERTISEMENT - CONTINUE READING BELOW ↓
Recommended Videos