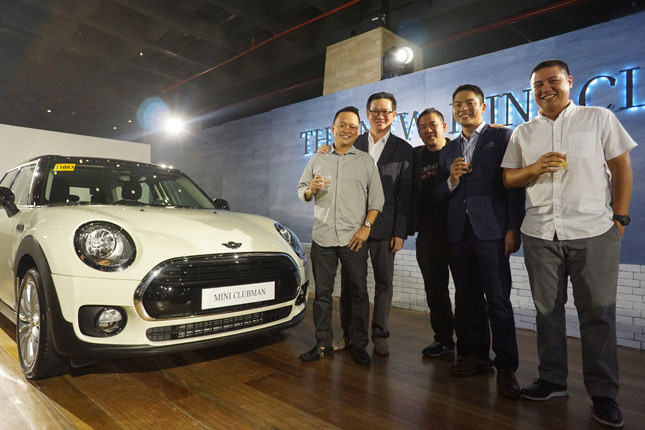 The all-new Mini Clubman was launched recently at a hip event in Makati. Since we had already attended the Asian introduction in Singapore, we'll skip the details of the brand's latest model. What we can add is the pricing for the new Clubman, as provided by Mini Philippines: P3,200,000 for the Cooper S Clubman and P2,700,000 for the Cooper Clubman.
In a nutshell, the new Clubman is bigger and roomier than its predecessor, and it's equipped with the same retro-modern touches that have endeared it to its owners.
What's fascinating is that Mini is now aiming for a more stylish market. While we can say that Mini clients are already trendsetters, the vibe the brand wants to give off is--there's no better word for it--hipsterish.
So at the event, we didn't just see the new car, we also experienced the lifestyle of who Mini envisions as its future customers. We had very good pasta and steak for nourishment, a fine selection of cocktails, and no band music that nobody listens to anyway. There was a casual, friendly feel as Mini officers, customers and media just mingled.
There were also interesting booths around the venue that reflected what appealed to the target market: a third-wave coffee stall, a shoeshine stand, a custom tailor, a leather keychain maker, and one of those swanky new barbershops.
Continue reading below ↓
Recommended Videos
If you read us regularly, you know we don't bore you with details about food and freebies. But we have to say this was a refreshing break from the cliché launches we had been used to. When we do get to try out the new Clubman for a test drive around the city, we'll surely upgrade our usual dining and recreational haunts. The new car deserves no less.
Photos by Dinzo Tabamo and Stephanie Asi-De Castro