The BMW brand is usually associated with luxury and exceptional performance, but these aren't the only things the German carmaker does well—every once in a while, it produces security vehicles that are more than worthy to transport the world's high-risk individuals. Just take a look at the new BMW X5 Protection VR6.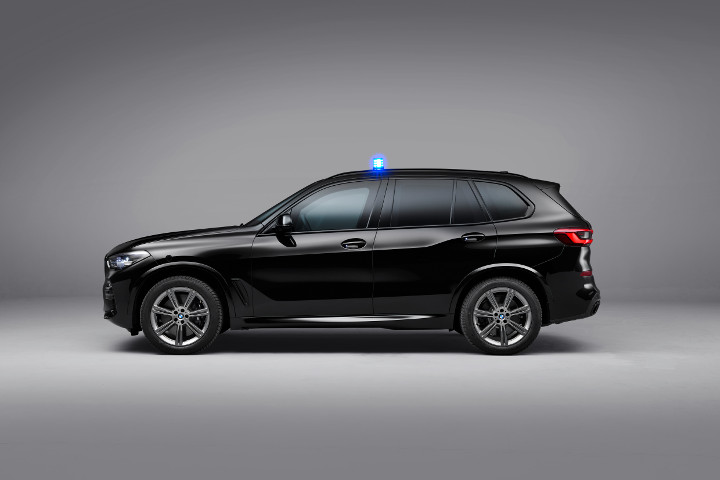 The name's every bit as mouthful as the spec list. This Bimmer boasts a high-grade steel construction that protects passengers from attacks with firearms and explosive devices. The doors, side frame, roof, and front wall have all been strengthened to boost defensive capabilities. There's also aluminum underbody splinter shield, and a luggage compartment partition that has been reinforced for even better protection.
Continue reading below ↓
Recommended Videos
All around, multilayered safety glass with an estimated thickness of about 33mm has been installed. Armor-plating also helps fortify the cabin, with an overlapping design that prevents bullets or various fragments from penetrating through sensitive areas such as door gaps and bodywork joints, while an internal polycarbonate layer acts as an additional buffer.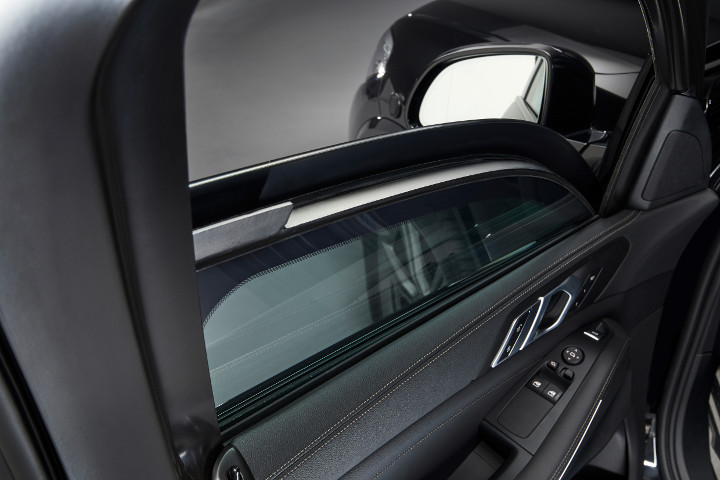 In case you're wondering how a machine like this will pull its weight around, you can be certain that power won't be an issue here. Under this X5's hood is a 4.4-liter TwinPower Turbo V8 gasoline engine that produces a maximum of 530hp and 750Nm—enough to propel the vehicle from 0-100kph in just 5.9sec.
This modded X5 features an intercom that allows passengers to communicate with people outside the vehicle without having to roll down windows or open doors. It also has an attack alarm system that ensures that all the doors are automatically locked and the front windows are closed on both sides, all at the push of a button. On top of that, audible and visual alarms are activated. Meanwhile, LED front flashers on the grille, rear flashers, roof-mounted light beacons with a signal tone system, a roof antenna with an additional receiver for digital radio, and an armor-plating for the vehicle batteries can be added as options.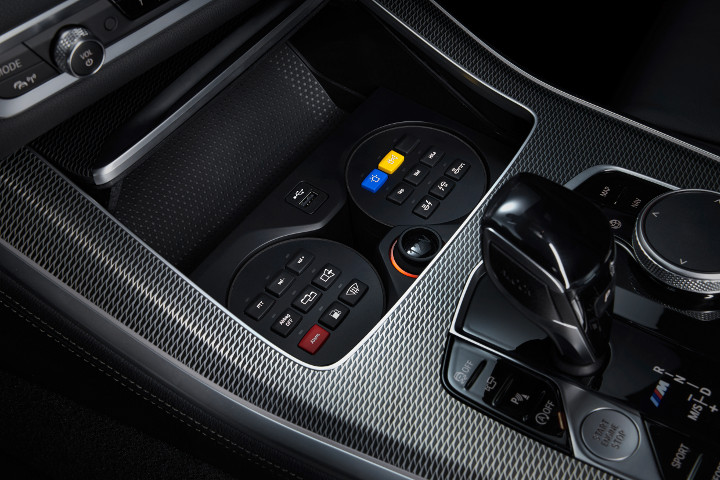 Other extra features include Active Roll Stabilization and Integral Active Steering, which both improve the agility and stability of the vehicle, as well as its mobility around tight spaces such as parking lots or in congested traffic. Surround View and the Remote 3D View function—which transmits a live view of the vehicle and its surroundings to the owner's smartphone—are optional additions that allow for even better overall maneuverability.
A myriad of tech is packed into the cabin, including a hi-fi loudspeaker system, four-zone automatic climate control, ambient light, and automatic soft-close function for the doors. The BMW Live Cockpit Professional also comes as standard here, headlined by a fully digital instrument cluster together with a 12.3-inch control display that allows the driver to use BMW's online-based services such as BMW Connected and BMW ConnectedDrive. The driver experience is complemented by the BMW Intelligent Personal Assistant, which allows the operation of various functions through voice commands.
Would you want this version of the X5 as your personal security vehicle? Check out more photos below and tell us what you think.