Less than a week ago, Chevrolet announced that it would be revealing the all-new Trailblazer at Auto Shanghai 2019. We didn't have much to go by at the time, considering the only image that accompanied the press release was your typical run-of-the-mill dark teaser photo, but now this is no longer the case.
The American car manufacturer has finally pulled the wraps off its all-new SUV, and it looks good. Really, really good.
Large playful headlights have been replaced by sleeker, angry-looking units that complement the car's more macho overall exterior. Character lines are much bolder now, especially the ones running across the sides. This might be one of the most chiseled Chevrolets we've seen yet.
There's a ton of matte-black plastic bits up front, as well as some red accents on the bumper and 17-inch wheels. Don't expect this to be carried over to all units, though, as these are exclusive Redline accessories added on just for the reveal.
Unfortunately, we don't get a look at what's inside. We've yet to come across any engine or performance details, too.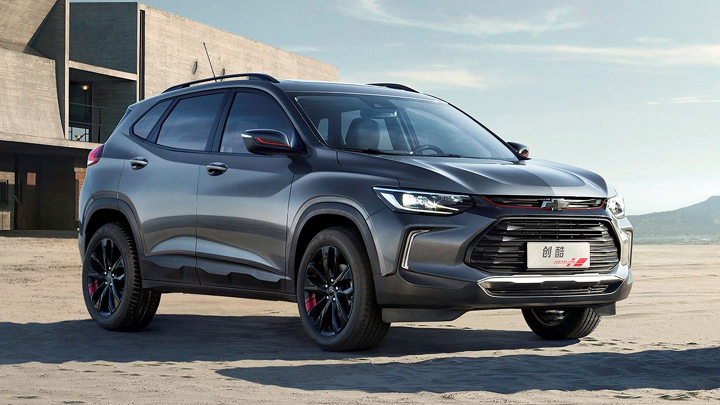 Continue reading below ↓
Recommended Videos
Also unveiled alongside the Trailblazer was the Tracker, the brand's entry-level small SUV. It carries the same aesthetic as its bigger sibling, albeit with more rounded-out edges and stronger lines on the hood. Like the midsize SUV, it runs on 17-inch wheels.
There you have it. So, are you hoping this will to come out in the Philippines?