We're a little torn here, to be honest. We love the 2019 Hyundai Sonata's sporty new vibe and ultra-sleek new design cues, but part of us is still clinging onto the last one's (or the current one here) no-nonsense executive demeanor.
But this is direction that segment staples—like the Toyota Camry—are taking these days. Consumers don't just want a professional feel to their midsize sedans anymore. They need these cars to look athletic, more energetic, whether or not a chauffeur will do most of the driving. And Hyundai has aced both of these aspects if you ask us.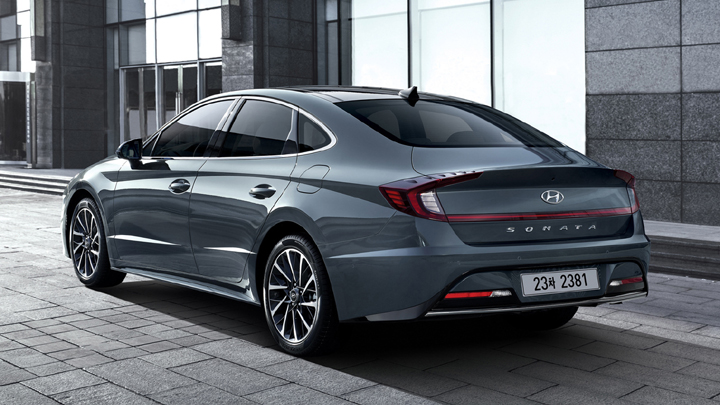 ADVERTISEMENT - CONTINUE READING BELOW ↓
The exterior styling, specifically the front end, looks relatively similar to revamped Hyundais like the all-new Accent and new Elantra, albeit with a more upscale spin to it. Particularly striking is the chrome strip that sweeps along the hood and around the windows—the first time we've seen such an application. The angry headlight design and the aggressive fascia are a far cry from its predecessor's elegant cues, too. Also worth noting is the taillight—it's very reminiscent of the Civic's, except with a unifying lighting unit running across the trunk.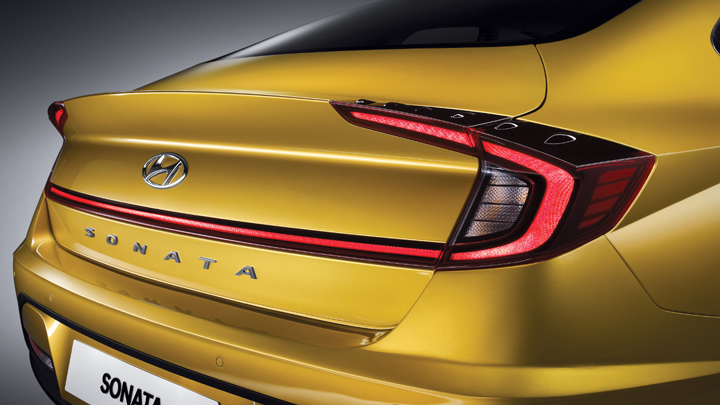 ADVERTISEMENT - CONTINUE READING BELOW ↓
Recommended Videos
If the car looks lower, that's because it sits closer to the ground by 30mm. It's also longer by 45mm, and wider by 25mm.
Inside, the 2019 Sonata is as plush as you'd expect of the nameplate. Light colors and nice leather adorn the seats, the dashboard, and other bits of the cabin. There's a digital instrument cluster, modern A/C vent designs, and a large touchscreen infotainment system as well.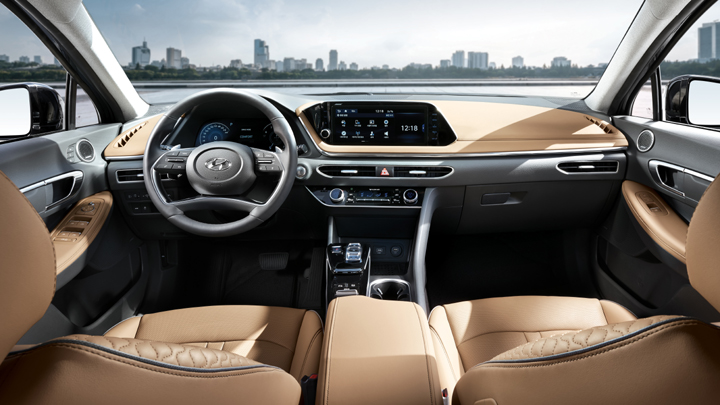 ADVERTISEMENT - CONTINUE READING BELOW ↓
So far, that's all that Hyundai has revealed. Expect to see more of the interior as well as specs and engine details as the all-new Sonata moves closer to an actual launch. For now, are you liking what you're seeing?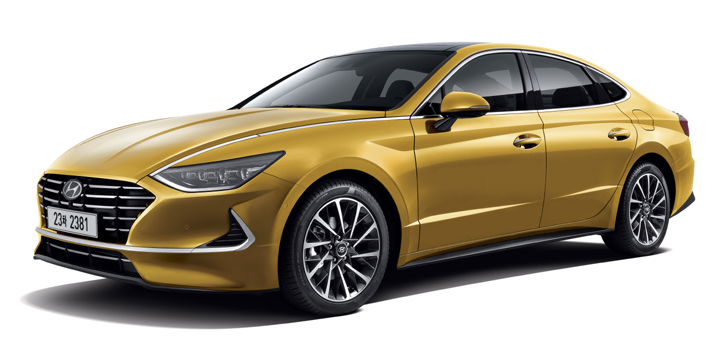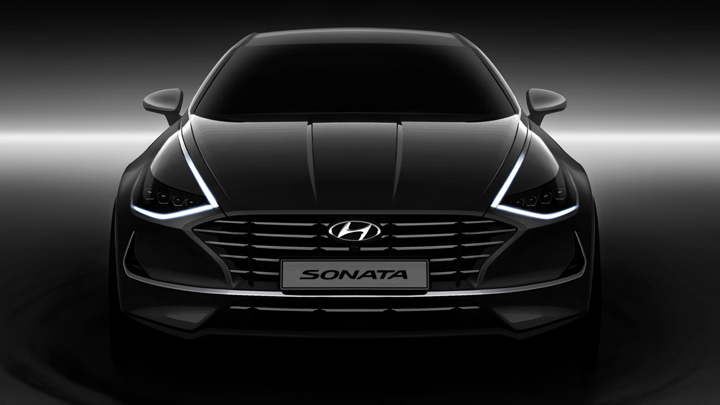 ADVERTISEMENT - CONTINUE READING BELOW ↓