The global shortage of supercars shows no signs of easing.
Apart from a new McLaren every 10 minutes, a whole lineup of fresh exotica arriving from the likes of Lamborghini and Aston Martin, and sterling work from Ferrari, Porsche, Pagani, Bugatti, AMG, Koenigsegg, Rimac... There's just not enough choice, is there? We need more supercars, stat.
Hurrah for Gemballa, the German tuning nutters who've taken a break from applying power, wing, and dubious paint to Carrera GTs, 911 Turbos, and various McLarens to cook up its own newcomer to the supercar scene.
No name yet, but 'Green Meanie,' 'Green Goblin,' and 'That Gembella Hypercar' have all been mooted. By us, in the Top Gear office. Holler if you want that trademarking, Gemballa. It's on us.
The folks at Gemballa say that right now, they're in the process of taking investor payments to get the project off the ground. So, these sketches have been drawn up to excite those of a thick-walleted disposition. And some numbers have been, um, attached to the car which doesn't exist yet.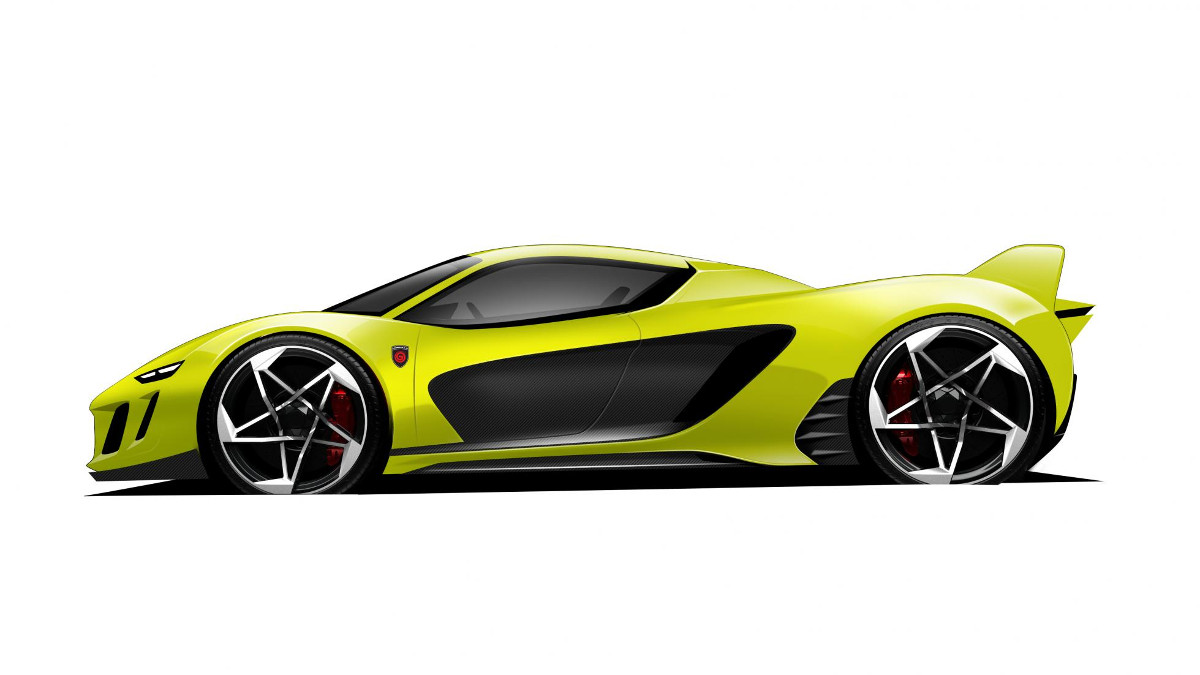 Continue reading below ↓
Recommended Videos
We're told the carbon-fiber Green Machine (copyright Top Gear 2019) will be seen in prototype form as early as next year. State of the art aero and powertrain technology is promised, to achieve a 0-100kph time of under 2.5sec and a 6.5sec 0-200kph sprint. Punchy.
Teasingly, Gemballa has hinted the car might go hybrid, or even have a stick-shift. "Initially, a version with a pure combustion engine is planned for a pure hypercar feeling," says CEO Steffen Korbach.
"However, at least hybrid technology should be used in later models. We're now concentrating on building one of the last pure sports cars, a modern classic with an outstanding appearance and performance. A pure car needs petrol and sound. Not all new trends are cool. Perhaps there will even be an option with a manual gearbox."
So, will you be cancelling your order of the small handful of eleventy-twillion other supercars to wait for Gemballa's lean green upstart?
NOTE: This article first appeared on TopGear.com. Minor edits have been made.