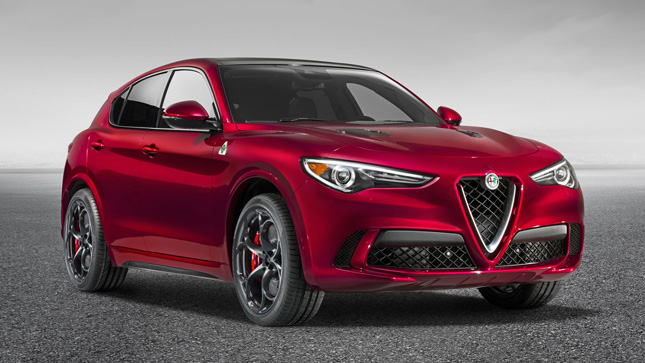 Meet the first ever Alfa SUV. The Alfa Romeo Stelvio has been something of an inevitability for a while, such is the importance of a hiked-up car to premium carmakers, and the Los Angeles Auto Show has seen it unveiled at last.
Your thoughts will immediately turn to its styling. It certainly has some; the front end is very blatantly inspired by the Giulia, while the rear end has glimpses of Porsche Macan in its proportions, with Alfa styling elements bubbling away at the surface.
At 4.6m long, it's on par with a Macan too, though it's notably wider, topping two meters. As the loopy quad exhausts might tell you, it has been unveiled in range-topping Stelvio Quadrifoglio form, which means a more assertive bodykit than standard, with flashes of carbon inside and out.
Continue reading below ↓
Recommended Videos
It also means a 503hp 2.9-liter V6 turbo engine, developed with Ferrari know-how, and nothing short of spectacular in the Giulia Quadrifoglio. It's linked to the eight-speed auto also seen in the sedan, and retains a Race mode, however incongruous that appears in an SUV. With a 0-100kph time of 3.9 seconds, top speed of 285kph and torque vectoring, Alfa claims that it's the fastest SUV in history. It also confidently plans to smash the SUV Nurburgring record in the near future.
There will be more mainstream engines, too. Alfa has confirmed a 276hp 2.0-liter petrol turbo, and you can bet your boots—stylish rather than utilitarian, we're betting—that there will be diesels, too. Those will sell in the biggest numbers in Europe.
Alfa reckons naming the Stelvio after one of the world's most glorious roads is a hint at how much fun this car will be to drive. It borrows heavily from the Giulia (sensibly, as that's brilliant) though it comes with a 'Q4' all-wheel-drive system, which sends 100% of the Stelvio's power to the rear wheels in most circumstances, shuffling up to 50% to the front axle should it sense any slip. That's important for ensuring it still has the RWD fun Alfa seems so keen to rediscover, and which the Giulia is very adept at.
Power can be distributed across both sides of the rear axle thanks to torque vectoring, sharpening things further, while electronically controlled dampers keep the suspension under control. Alfa also boasts of perfect weight distribution, which we're to assume is 50:50. Carbon componentry means it should weigh less than SUV rivals, though in most cases that ought not to be a difficult task.
Details are relatively light so far, then. Anything fuel economy related and top speed or price figures are conspicuous by their absence. But we'd argue the idea of an Alfa SUV might be enough to digest for the time being.
Should the Macan, Jaguar F-Pace, BMW X6, Maserati Levante et al be worried?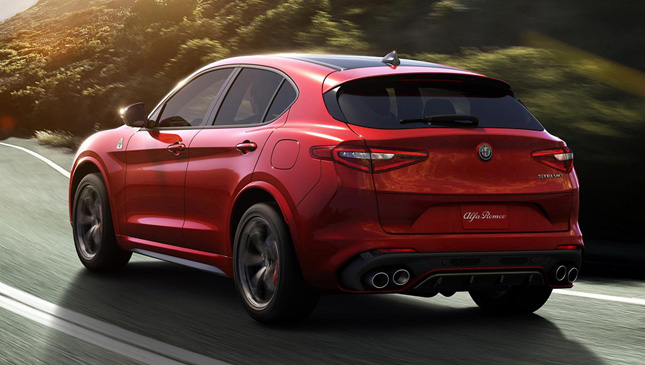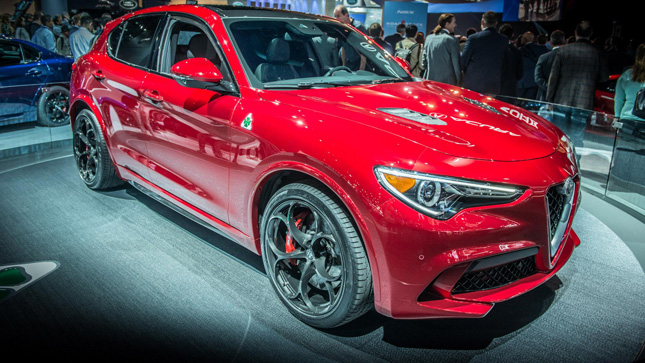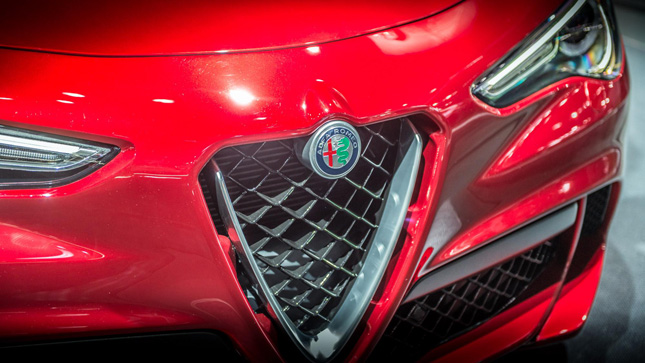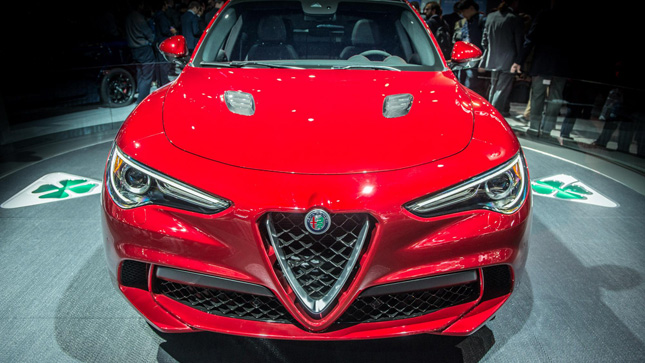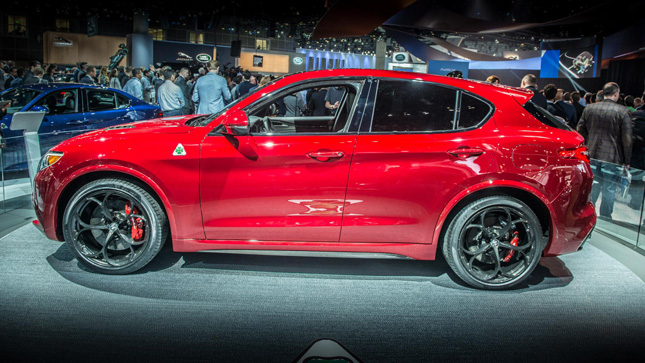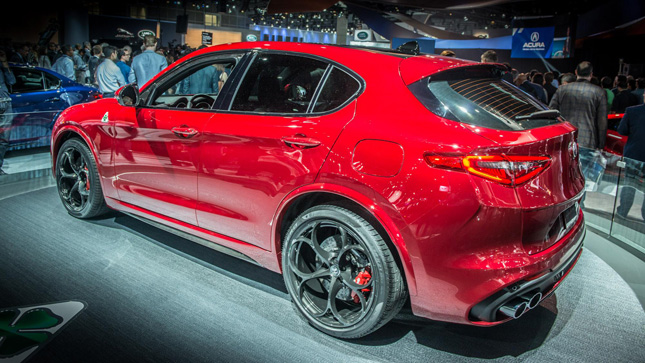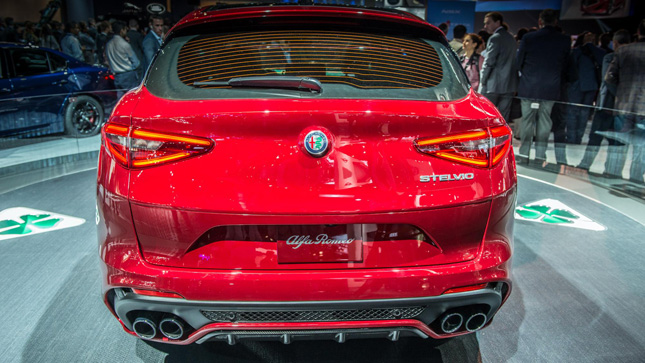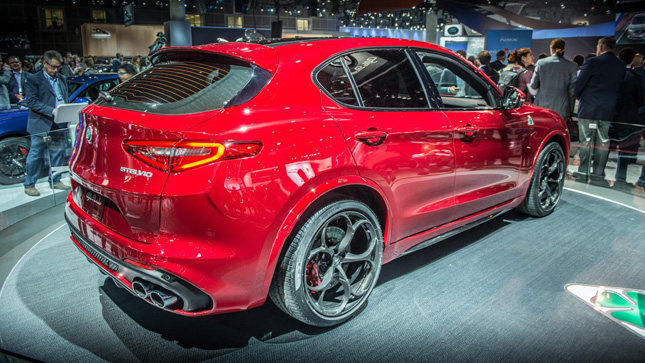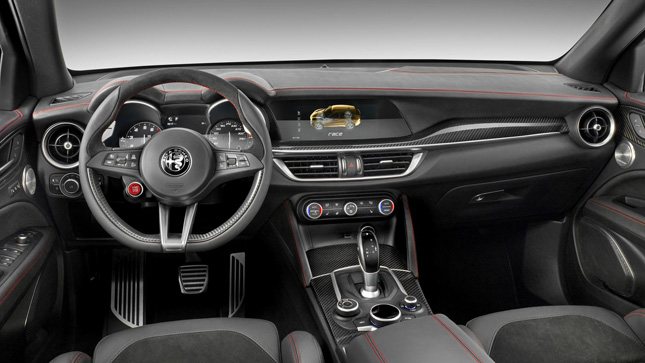 NOTE: This article first appeared on TopGear.com. Minor edits have been made.