If you're an avid devourer of the Financial Times, or just like to keep across the markets, you'll know Aston's stock value has been falling since it floated a year ago. It's dicey times for the British company with ambitions to bring us multiple hypercars, mid-engine supercars, and revive Lagonda as an all-electric Rolls Royce rival in the next few years, on top of replacing its existing range. To do all that it needs to shift more metal. Enter the default tonic, an SUV.
You see, the DBX isn't just another new Aston, it's a potential lifeline for the company…so it's pulled out all the stops. It's based on a new bonded aluminum platform, offered—initially—with a more powerful 542hp version of the Vantage's 4.0-liter twin-turbo AMG-sourced V8 and it's the first car to be built in Aston's shiny new factory on a former RAF base in St. Athan, Wales. Failure here isn't really an option.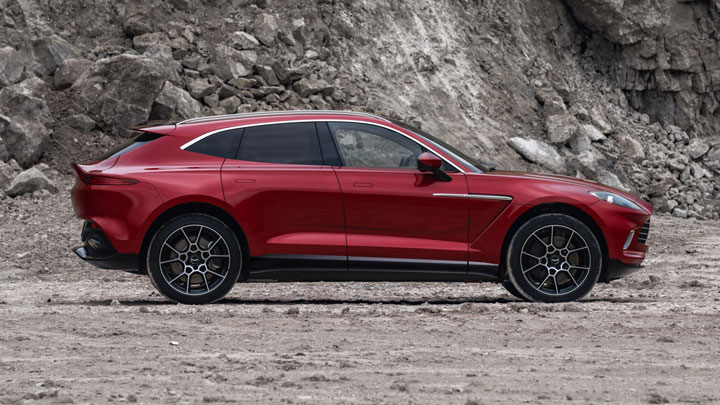 Continue reading below ↓
Recommended Videos
We'll come to the technical details in a minute, but first let's step back and have a good look at it. Aston always claims that, a bit like Lotus has to be the lightest among its peers, its cars have to be the most beautiful. Fortunately, there's a bit of an open goal in the high-end SUV market thanks to the divisive Urus, dumpy Bentayga, dreary Cayenne and did-I-just-see-a-black-cab-with-a-Rolls-badge-on-it Cullinan. To our eyes, the DBX capitalizes with the most harmonious shape of the lot.
In many ways, it's exactly how you'd expect an Aston SUV to look, with the exception of the prominent Vantage-style duck tail spoiler, but even that works in the context that this is designed to be an SUV with a jumbo 'S'. Get in close and the attention to detail jumps out—a flush, glazed B-pillar, hidden door seals, (optional) carbon exhaust trims surrounded by perforated mesh (another nod to the Vantage), 22-inch wheels as standard, and a generous gap between tire and arch.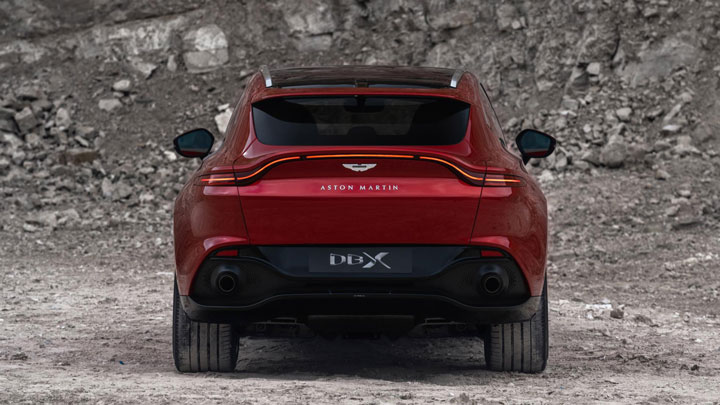 "We spent a lot of time in our viewing garden actually moving the model up and down and trying to decide that point. It's quite interesting, the lower you get, there's a certain sportiness, the higher you get, the more obviously it's an off-road car. But there's a moment in between where you get this beautiful elegant float." That's Miles Nurnburger, Aston's Director of Design. "A lot of energy has gone into this car. More energy than all the cars I've known in my time, for sure."
The interior is a step forward. Seats from the DB11 subtly envelope you, a high floating center console creates a cocoon for driver and passenger (and storage underneath), while the flush-fitting screen feels a million times more high end than the DB11 and Vantage's tacked-on displays.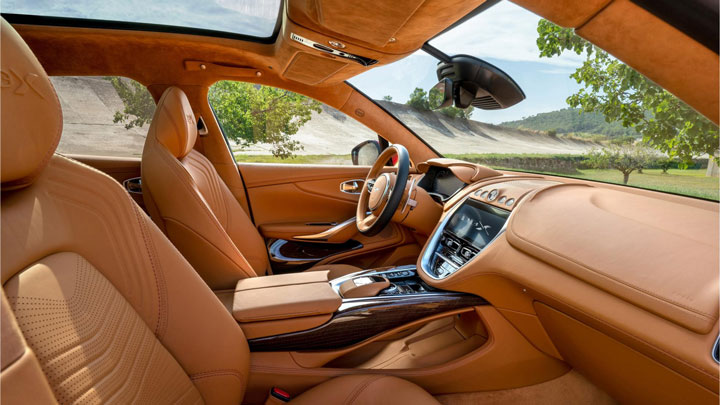 And it smells… amazing, Sahara Tan leather everywhere on the car we're poking around—even across the speaker covers, with Alcantara everywhere above your head, even on the retractable blind for the panoramic roof.
On the center console there's buttons for familiar driving modes: GT, Sport and Sport+, but now also Terrain and Terrain+, plus a hill-descent control button. Exactly who's mad enough to do serious off-roading in their DBX on 22s, we're not sure, but Miles sees the bigger picture: "Well, there will be some customers. With an SUV what you're after is the ability to escape, to go where you want to and have that freedom. It's important to allow the driver to go and do it if they want to."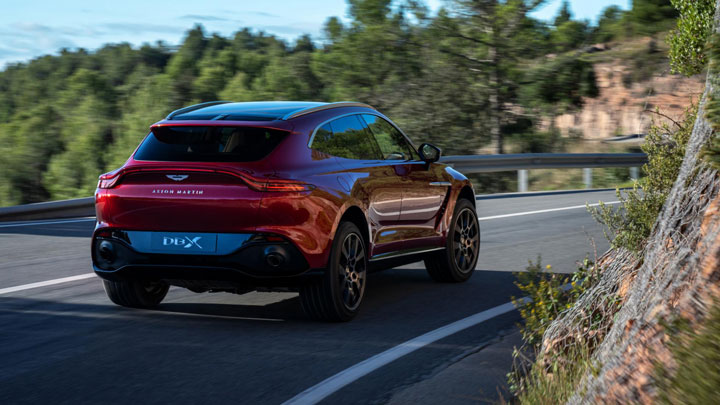 Back on the road, how has Aston set this car up to cope with 542hp and 699Nm of rampant V8, capable of 0-100kph in 4.5sec and a top speed of 291kph? First up is that new bonded aluminum platform—the same technique it uses for its sports cars. Advantages are it's very stiff, and quite light.  Curb weight for the V8 car is 2,245kg, that's 45kg more than the Lamborghini Urus, but 150kg less than the Bentley Bentayga V8.
Other engine possibilities? Aston's V12 will fit, but it's not part of the plan for now. Similar story for a pure-electric DBX—it's possible to convert the chassis, but beyond the toe-in-the-water Rapide E, Lagonda is being targeted as Aston's big EV statement.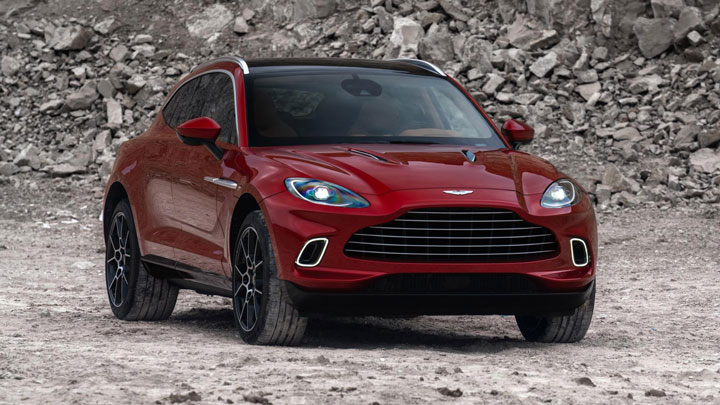 The brakes are steel, not carbon-ceramic, and there's air suspension as standard, which can raise the car 45mm in Terrain and Terrain+ modes, or lower it by 15mm in Sport and Sport+, by 30mm at motorway speeds and by up to 50mm in access mode to help you get in and out and load the boot. And just like the Bentayga and Urus there's adaptive dampers and a 48V antiroll system that should keep this car unnaturally flat in corners.
Transferring power to the wheels is a nine-speed auto and 4WD system that can send up to 100% of the torque to the rear, if required. If you've seen any of the video of this car testing on a rally stage in Wales, you'll know it's not shy of going sideways… and the active exhaust isn't too muted, either.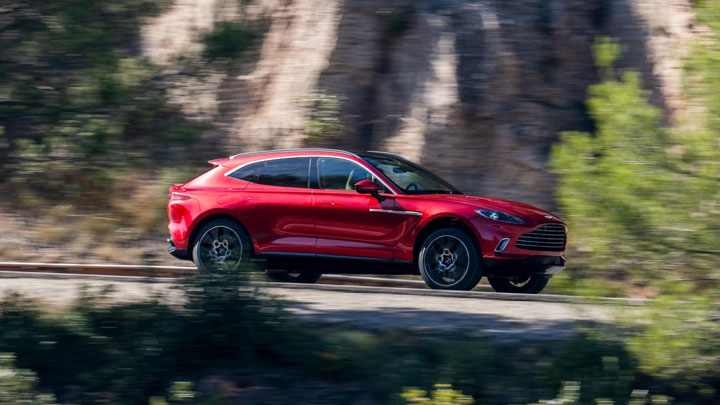 And because this car is supposedly the point at where uber-luxury supposedly meets active lifestyles, you can ditch the spare wheel and have a waterproof bag under the boot floor instead—the perfect place to lob your wetsuits. Speaking of outdoorsy types, Aston knows not many of its customers will want to fang their DBX around on a rally stage, a much more lucrative strategy is to sell this car on its lifestyle benefits, hence 11 optional accessory packs.
These include a Snow Pack with a ski bag, roof mounted ski rack and snow chains, a Touring pack with a four piece luggage set and saddle bags for the rear arm rest, a Pet Pack with a bumper protector, dog partition and portable washer for muddy paws, and even an aluminium gun cabinet or picnic hamper.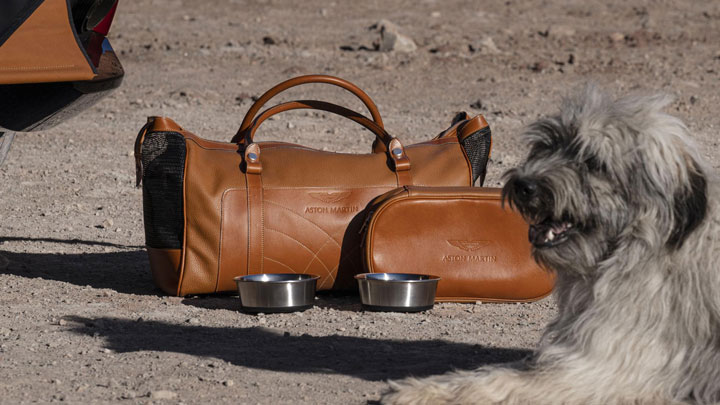 Prices for the DBX start at £158,000 (P10.4 million), which isn't actually too shocking in a world where the £265,000 (P17.4 million) Rolls-Royce Cullinan exists, and it's hard to fault the spec sheet—from the huge performance to the physics-defying chassis aids, it's all there.
Our only concern is that unlike a few years ago, there's now a lot of talented competition out there. Has the world of super SUVs already reached saturation point? For Aston's sake, let's hope not.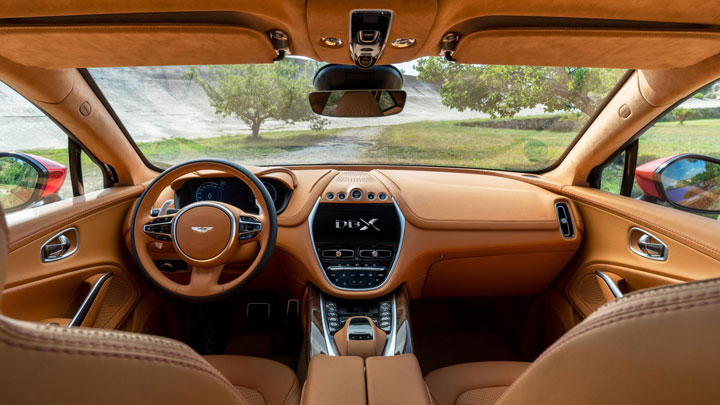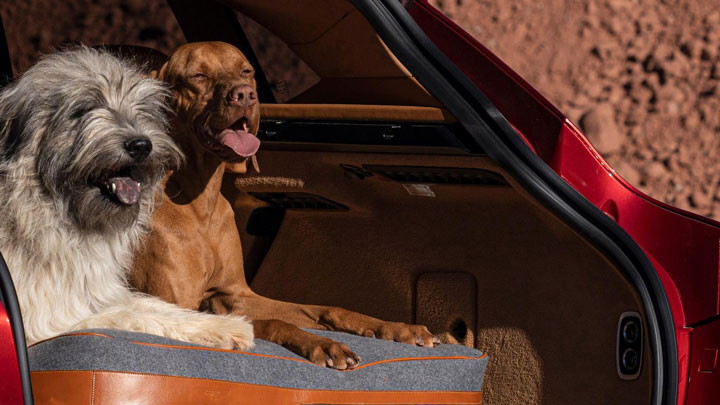 NOTE: This article first appeared on TopGear.com. Minor edits have been made.