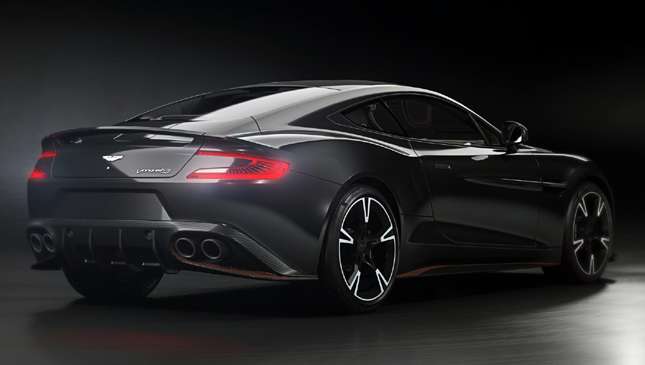 This is it. The last of the Aston Martin Vanquish S cars. A big, £211,995 (P14.5 million)-shaped farewell to Aston Martin's V12-engined super coupe. Say a brief hello—and a fond goodbye—to the Aston Martin Vanquish S Ultimate.
Yep, Aston is wrapping up production on the current Vanquish S, and has decided to send out the big lug with a trim special. There are three 'Designer Themes' you can choose from (paintwork and interior selections), along with carbon fiber side strakes, rose gold 'Ultimate' decals, carbon-fiber treadplates and special seat stitching.
The first of the 'Designer Themes' you can view above: It's called Ultimate Black, and features, um, black paintwork, copper bronze graphics, black exhaust tips and calipers, and new five-spoke alloys.
Then come the lashings of carbon fiber used for the hood louvers, grille and side strakes (as mentioned). Inside, it's a case of black leather with tan accents, with a carbon fiber twill fascia.
The other 'Designer Themes' comprise a gray exterior matched with blue graphics, and a gray leather interior featuring yellow and blue detailing. The third features 'white gold' bodywork with bronze graphics, against a tan leather interior with black accents.
Aston also helpfully mentions that "customers can elect to combine any exterior scheme and interior package as a no-cost option." So, go nuts.
Elsewhere, it's a 'regular' Aston Vanquish S: 595hp, 6.0-liter V12, a soundtrack to make your heart stop, eight-speed auto 'box, rear-wheel drive, carbon ceramic brakes, three-stage adaptive damping and a body shape that—to this day—remains utterly, utterly gorgeous. No argument.
Just 175 cars will be built globally, split across Coupe and Volante versions. The Ultimate Coupe costs £211,995, while the convertible costs £223,995 (P15.3 million). Go for the Volante if you must, if only to better hear the naturally aspirated V12 in all its naturally aspirated glory.
"As the much-loved Vanquish S nears the end of production," says Aston's chief sales officer, Christian Marti, "we wanted to celebrate its success with a limited run of very special cars."
Yep, it's the end for this line of Vanquish cars, but don't fret: Aston is on course to deliver a new one, which you'll see next year. Which is when, incidentally, first deliveries of this Ultimate Vanquish will commence…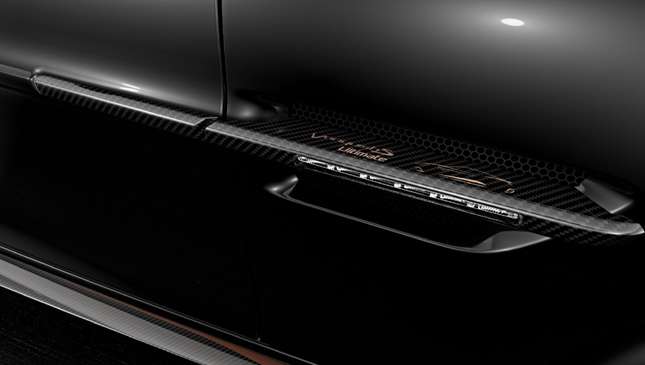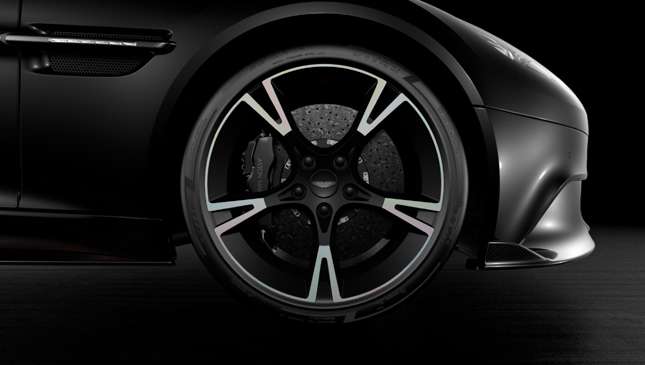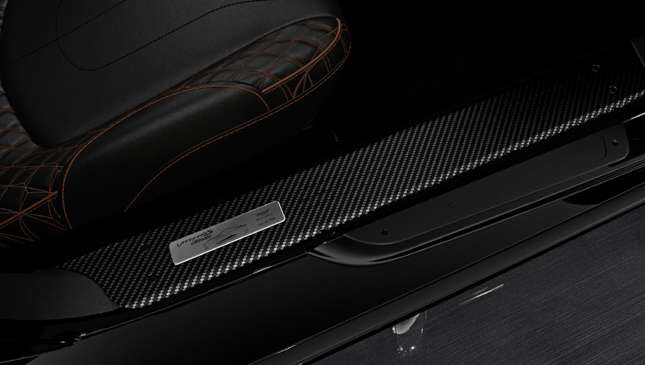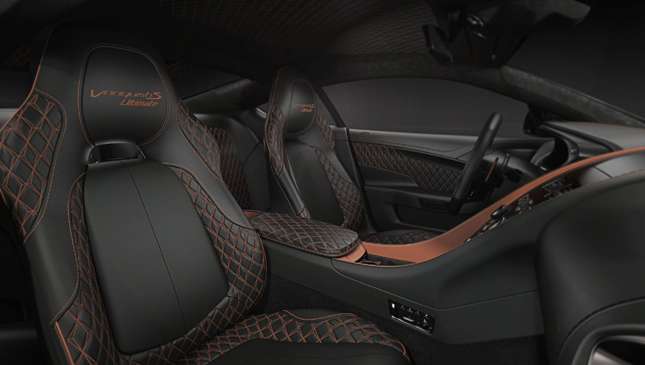 NOTE: This article first appeared on TopGear.com. Minor edits have been made.