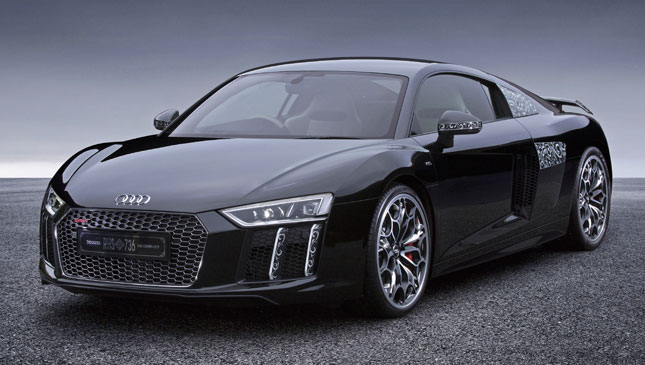 Special-edition cars that are part of pop culture are nothing new, and the market for them continues to grow. There's just something special about seeing a movie or video game car in the metal. Not to mention the thrill of seeing it hit the road or track. This particular pop-culture tribute, created by Audi, is truly one-of-a-kind.
ADVERTISEMENT - CONTINUE READING BELOW ↓
The German carmaker, in collaboration with video game developer Square Enix, has created this one-off Audi R8 based on the movie Kingsglaive: Final Fantasy XV. The car is a tribute to the one driven by the character Nyx. The film, as you might have guessed, is part of the successful Final Fantasy video game franchise. The car was first shown at the film's premier earlier this year. Now, Audi Japan has announced that it will sell this car for Y50,000,015 (P22.7 million).
This R8 coupe, dubbed the "Star of Lucis," sports a few modifications to fit within the film's universe. The black paint job represents the fictional Lucis Royal Family. Painted on the black are arabesque patterns that symbolize peace, blessings, and well-being. The wheels, meanwhile, have their own intricate patterns that feature sword emblems. Inside, the leather-wrapped steering wheel features custom orange stitching.
Under the hood is a 5.2-liter V10 that generates 601hp and is mated to a seven-speed dual-clutch S Tronic transmission. It can do o-100kph in 3.2 seconds and reach a max speed 330kph. This coupe performs as good as it looks. It is an R8, after all.
ADVERTISEMENT - CONTINUE READING BELOW ↓
Recommended Videos
You can see the R8 Star of Lucis in the photos below, and you can watch a trailer on it here. Applications to purchase the car will open on November 21. Who's placing an entry?
ADVERTISEMENT - CONTINUE READING BELOW ↓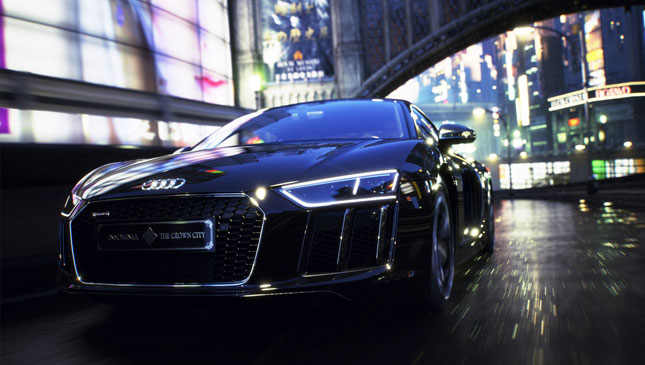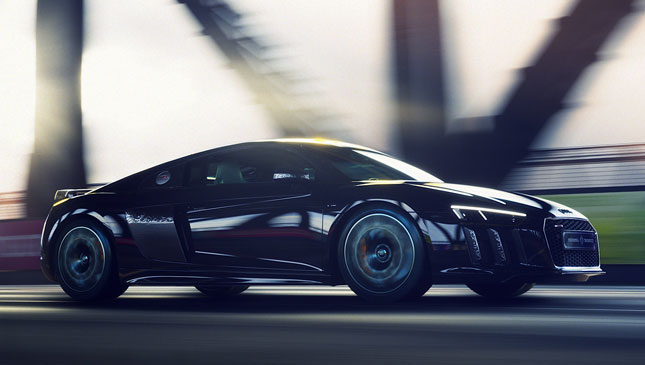 ADVERTISEMENT - CONTINUE READING BELOW ↓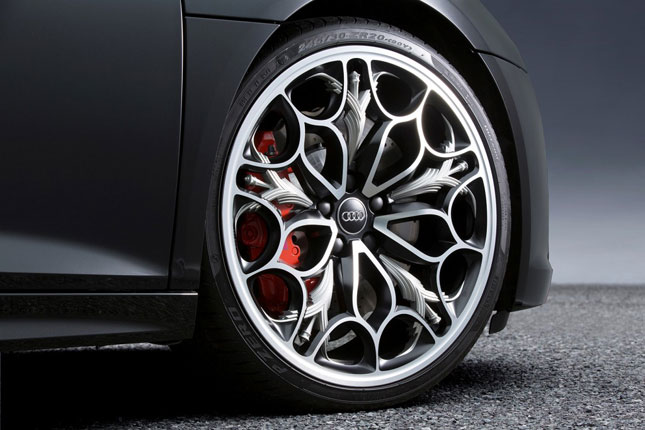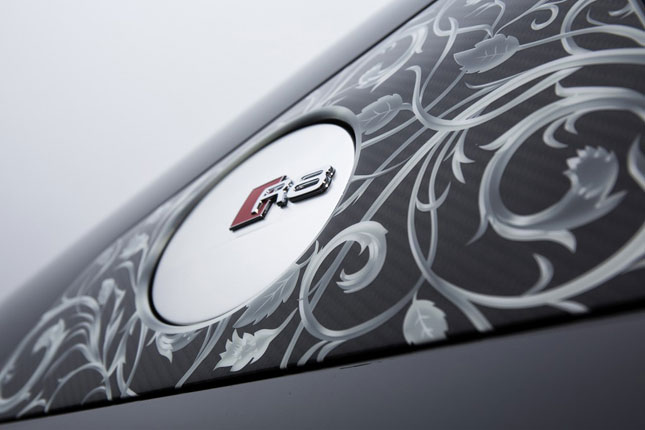 ADVERTISEMENT - CONTINUE READING BELOW ↓