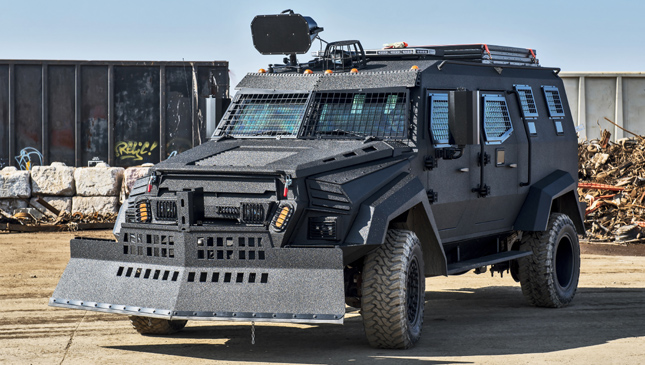 It goes without saying that every motorist can appreciate tough, well-built vehicles. After all, we never know for sure what kind of ride an emergency calls for until the situation presents itself. Better to be fully prepared, right?
But with North Korea packing nukes, foreign militaries right at our doorstep, and seismologists predicting that the next "big one" is right around the corner, will any of our modified 4x4 vehicles stand a chance? Probably not. We're going to need a ride that can handle anything a catastrophe can throw our way. Which is why when sh*t hits the fan, we want to be inside the all-new Inkas Sentry armored personnel carrier.
The Sentry is the Canadian company's multipurpose tactical vehicle. It's currently being used as a military and law-enforcement transporter in Africa, Latin America and some parts of Asia. While it might not look as intimidating as the version we featured last year, Inkas says that the Sentry has been upgraded for better performance in crowd-control situations. This is thanks to the newly installed removable vehicle-mounted barrier, acoustic hailing device (a specialized loudspeaker), and a more durable frame with a higher ballistic protection level.
ADVERTISEMENT - CONTINUE READING BELOW ↓
If you're planning on doing a little rescuing of your own, the Sentry can also be modified to take on the role of a mobile command center or medical evacuation vehicle. Its durable chassis, high ground clearance and improved weight capacity should make ferrying passengers to safety a piece of cake regardless of the terrain. This Sentry has passed rigorous obstacle crossings and material ballistics tests in Canada and Germany with flying colors.
Whether it's rain, sand, gravel, lahar--or for controlling angry protesters or surviving the immediate aftermath of a foreign invasion--you can count on the Sentry to get you from point A to B in one piece. We wonder if we can get a unit just before the upcoming May 9 elections. Because if all the hate on social media spills out onto the streets, we have a feeling we'll need all the protection we can get.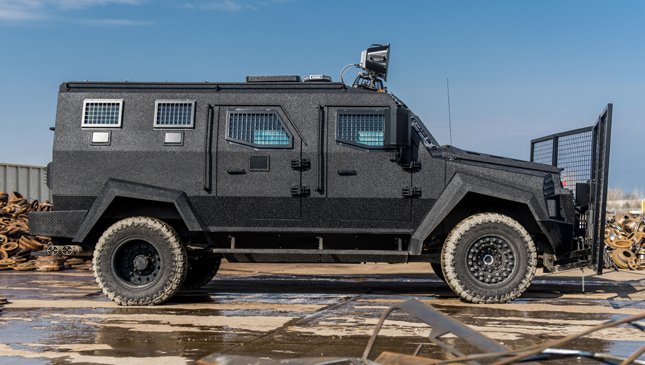 ADVERTISEMENT - CONTINUE READING BELOW ↓
Recommended Videos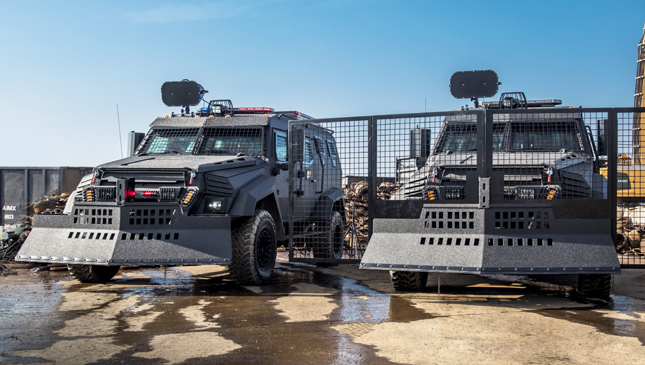 ADVERTISEMENT - CONTINUE READING BELOW ↓