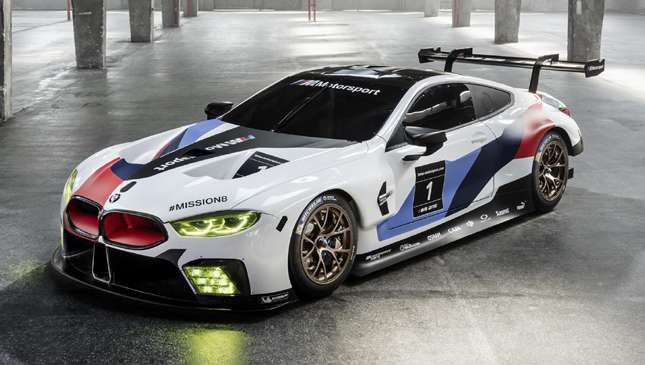 Ferrari, Ford, Aston Martin, Porsche and Corvette, you have a new challenger: BMW.
Yep, the Bavarian marque is heading back to Le Mans and endurance racing in the World Endurance Championship (WEC) and North America's IMSA WeatherTech SportsCar Championship with this, the M8 GTE.
It's the racing version of the upcoming BMW M8 road car, giving us several hints as to what it'll look like when it's unveiled at the Los Angeles Auto Show in December.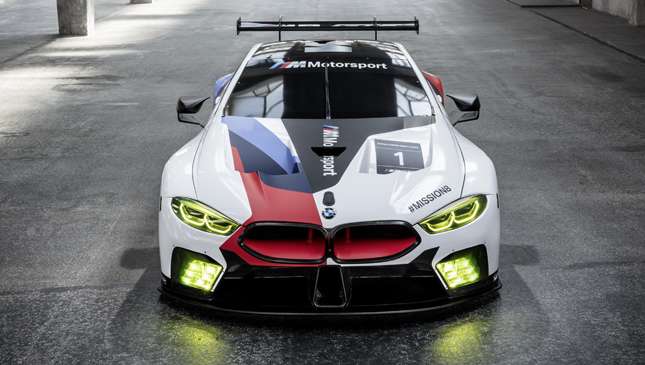 We'd like to think this GTE's craterous hood, huge front spoiler, bloated side skirts, enormous rear wing and Tetris-spec carbon diffuser will surface on the road car. We have a feeling however, they won't. Boo.
Continue reading below ↓
Recommended Videos
That slatless kidney grille that improves airflow into the engine will definitely be more slat-y on the production car. However, we know the roofline and design of the front and rear lights will be carried over.
The engine up front is a 4.0-liter, twin-turbo V8, here turned down to 500hp to comply with the regulations. The cylinder block and head are taken from the production engine but the power it produces is instead fed through a sequential, six-speed racing gearbox.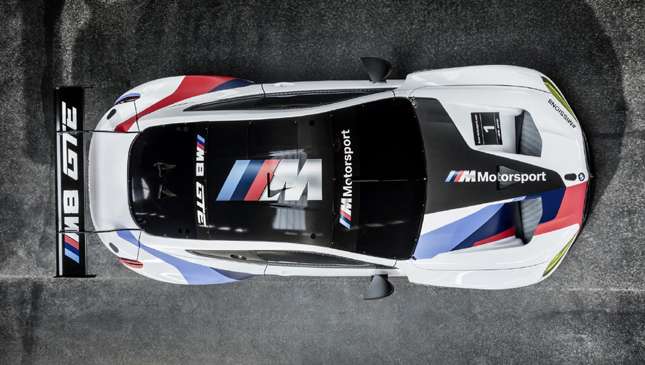 There's lots of clever tech incorporated into the design and manufacturing of the car to improve its performance. The engineers have used clever processes such as extensive use of ultra-light CFRP components, topology optimization, 3D printing, and rapid prototyping to make the car lighter, more effective and efficient to produce. As such, the M8 GTE weighs in at 1,200kg. Just check out the wing mirrors, too. They may look like they've been left on a barbecue for too long, but are actually crafted around how the air deforms to benefit aerodynamic performance and therefore speed.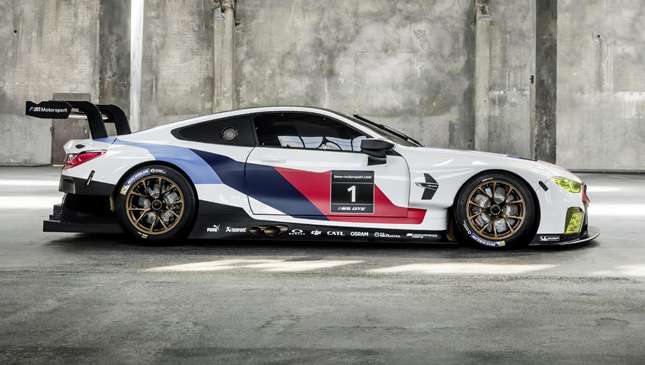 Taking the baton from the M6 GT3, the M8 GTE is BMW's motorsports halo car. It will be the first factory BMW to enter Le Mans since 2011, and with Toyota in the LMP1 hybrid category, the inclusion of another German firm into the GTE category could mean that Le Mans in 2018 focuses more on GT cars. Not a bad thing.
It's set to make its racing debut next January in the Daytona 24 Hours before embarking on parallel WEC and IMSA campaigns. We can't wait for the M8 GTE to hit the track. Nor for the road-going BMW M8, either…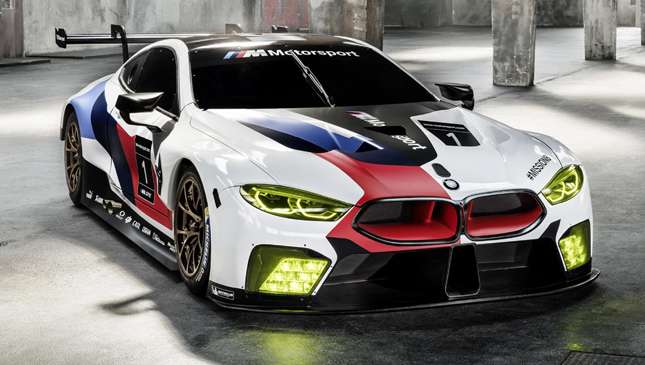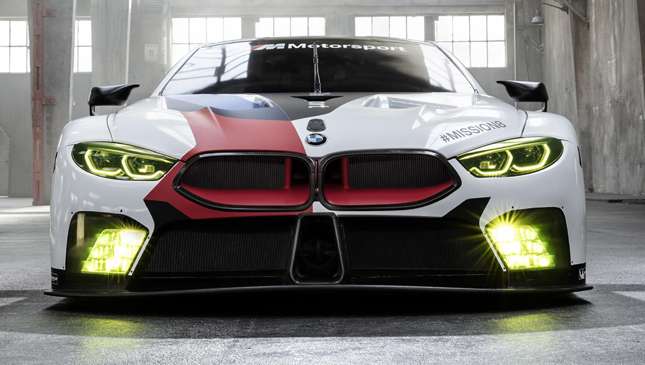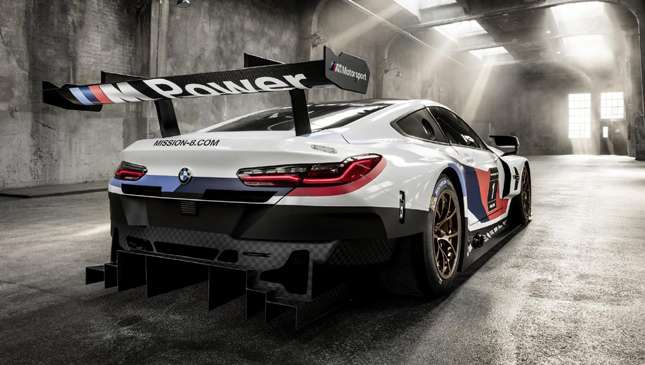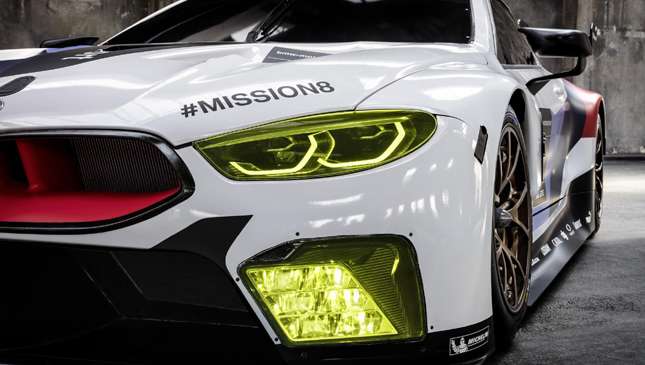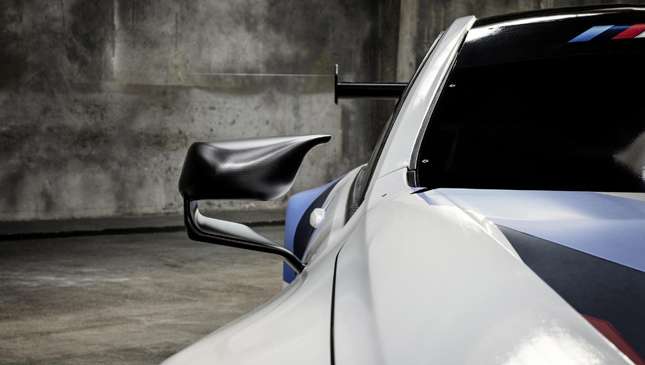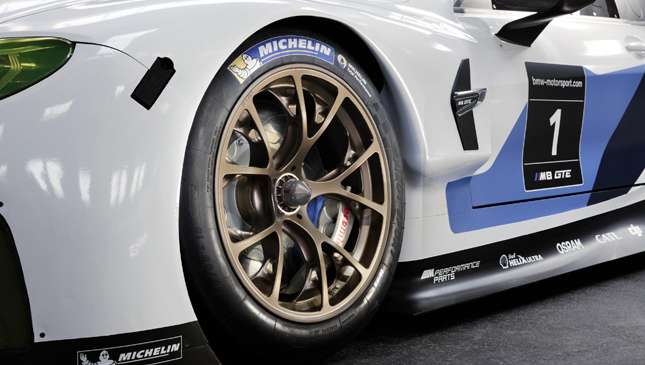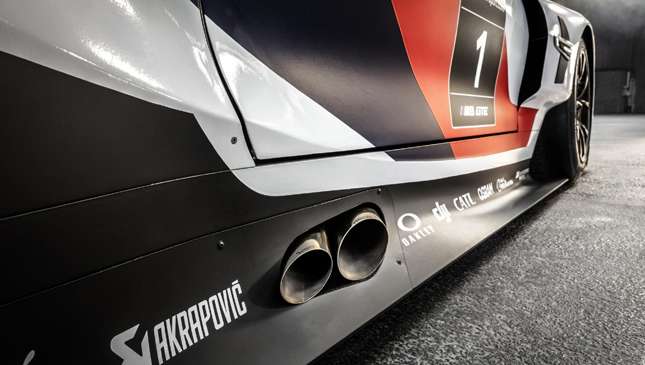 NOTE: This article first appeared on TopGear.com. Minor edits have been made.