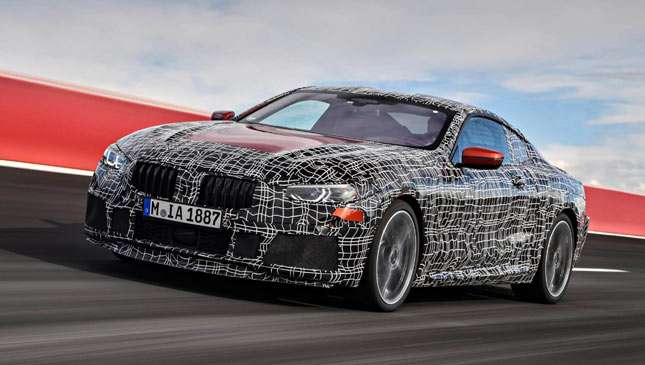 If you're getting back into the business of making a big, plush, swift mega-coupe for the first time in decades, like BMW is with the new 8-Series, then you better be damn sure it can handle autobahn commuting as imperiously as, say, a Mercedes S-Class coupe. Or an Aston Martin DB11.
So, welcome to BMW's, er, official behind-the-scenes spy shots of its new 8-Series coupe undergoing rigorous high-speed testing at the Aprillia test track near Rome in Italy. Under the stripey tape is a production version of the shark-nosed styling we saw on the 8-Series concept, and under that is a bi-turbo V8 engine that'll give the new 8 the performance to make the S500 and S63 quake. Aprillia's 4km banked high-speed oval is where the car's ability to cover continents in a bound is being tested.
Or, as BMW Germanically puts it: "The acceleration, braking and steering behavior of the new sports car are analyzed on circuits, slalom courses and different road surfaces. The highly demanding test program facilitates the targeted harmonization of all drive and suspension systems. The new BMW 8-Series has shown that it offers maximum agility and precision in highly dynamic situations."
Likewise, the car is also able to meet the highest demands in terms of supremacy and comfort. This apparently creates a "fascinatingly sporty driving experience."
BMW is also obsessively pushing the angle that the 8-Series is being developed alongside not just an M8 range-topper, but the new M8 GTE that will race at Le Mans later this year. We're told to expect huge amounts of road car/race car crossover, but regretfully, it's unlikely the M8 will have a wing you can land small aircraft on, and racing harnesses in its leather-smothered cockpit. Still, we can dream.
ADVERTISEMENT - CONTINUE READING BELOW ↓
Reckon the 8-Series is going to be a looker when we finally see one without its war paint on?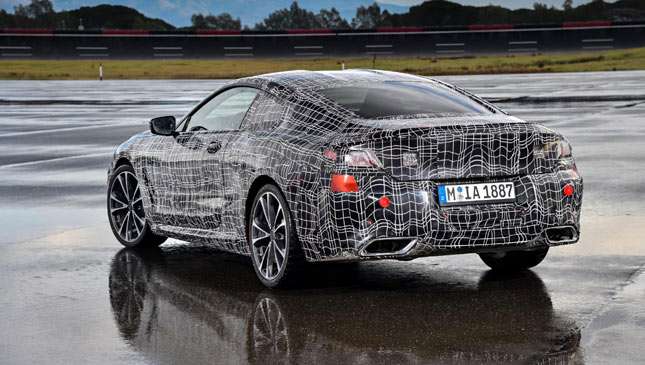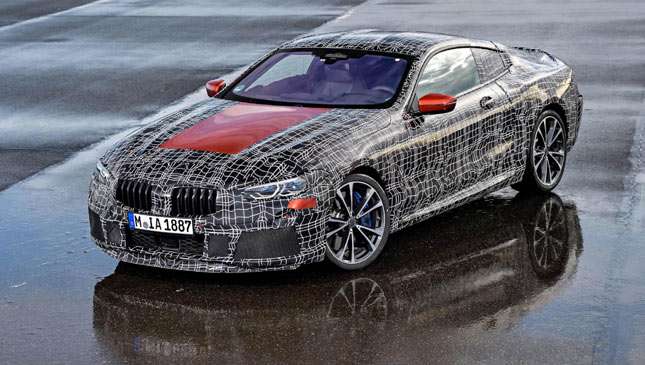 NOTE: This article first appeared on TopGear.com. Minor edits have been made.
ADVERTISEMENT - CONTINUE READING BELOW ↓
Recommended Videos