Guess who's back? None other than Brabus, who over the Le Mans weekend unveiled what it dubs as the "world's fastest and most powerful four-seat cabriolet." Meet the Brabus 850 6.0 Biturbo Cabrio, which, as the name suggests, is an 850ps (838hp), 6.0-liter Mercedes S-Class Cabriolet with so much torque that it's had to be pegged back to save the engine.
Ah yes, the engine. AMG's venerable 5.5-liter V8 engine has been increased in size to 5.9 liters. Brabus has also fitted a forged crankshaft, forged pistons and forged connecting rods, while the two cylinder heads have been machined for "maximum power delivery." Obviously.
There's a pair of new turbochargers with bigger compressors, along with a new carbon intake, carbon air ducts, and gold heat reflection for the charge-air pipes. Also the following: a new exhaust manifold and a three-inch stainless-steel sports exhaust with the all-important butterfly valves to allow the selection of low noise, or lots of noise. "When the valves are open," Brabus assures us, "the eight-cylinder twin-turbo engine sounds as sporty as a super sports car."
There is 838hp. There is a massive, massive peak torque figure of 1,448Nm, which, as mentioned, needed to be pegged back to 1,148Nm. There is four-wheel drive and a seven-speed automatic gearbox. Zero to 100kph takes just 3.5 seconds, and the whole thing is limited to 350kph because of "tire limitations."' Yikes.
As you will spot, Brabus also fitted a new front spoiler, some carbon surrounds, and rear carbon diffuser and spoiler. Then there are many wheel options. You can also go to town on the interior.
ADVERTISEMENT - CONTINUE READING BELOW ↓
Brabus will build you the whole thing for an unspecified sum, or indeed, you can hand over your new S63 AMG and have it upgraded. The choice is yours.
So, hands up: Who wants a four-seat, convertible Benz with 838hp and a 350kph top speed?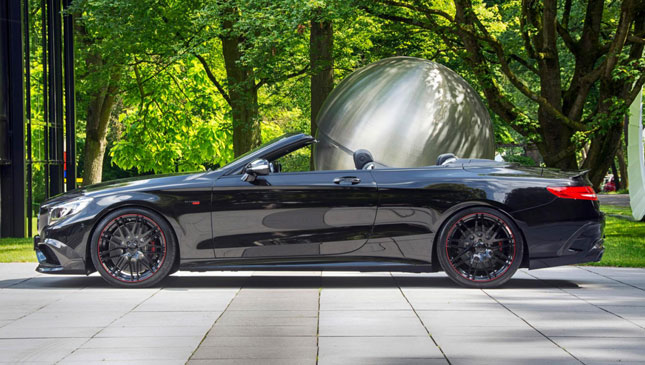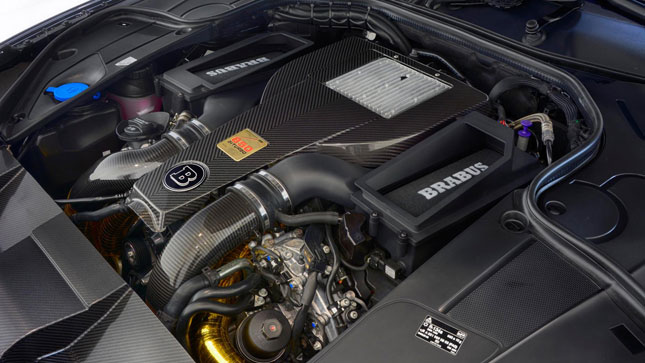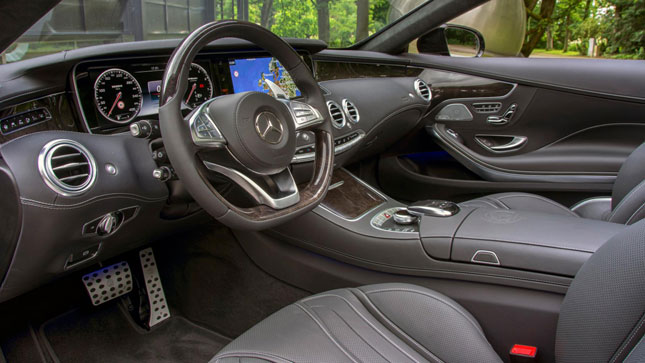 NOTE: This first appeared on TopGear.com. Minor edits have been made.