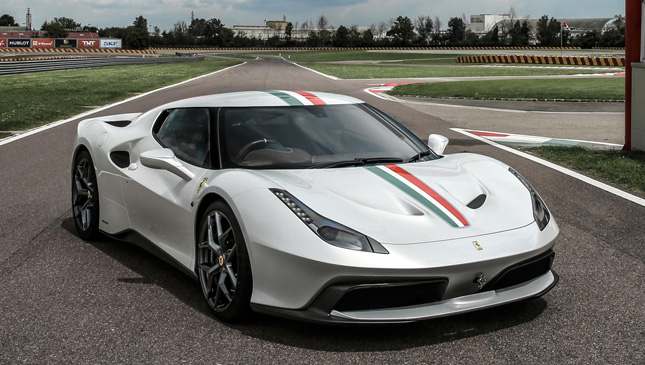 The Ferrari 458 Speciale is, er, rather special. It followed a template set out by the 360 Challenge Stradale and the 430 Scuderia as a hardcore iteration of Ferrari's fabulous V8 sports car, the 458. There was added significance because it was also the full stop that called time on Ferrari's supremely shouty and wondrous naturally aspirated V8s.
However, if you want to make your Speciale even more special, you can have a chat with Ferrari Special Projects. They will help you build the Ferrari of your dreams (if you fancy emptying your wallet, that is). And that's exactly what one British owner has done to differentiate his hardcore 458 from all the others.
Called the 458 MM Speciale, this car uses the same stripped-out chassis and 597hp, 4.5-liter V8 (with a record 133hp per liter of engine displacement) as the Speciale, but has had some significant visual changes.
The brief was for more aggressive, sporting lines and for the glass areas to have a 'visor' effect like a helmet. Basically, they painted the A-pillars black, just like the 1984 Ferrari GTO, to give it the look of one seamless piece. Finished in Bianco Italia (or white) with an Italian flag livery, your eyes are drawn to the new bits of bodywork made from aluminum and carbon fiber. There are bigger, sportier bumpers front and rear, a new air scoop on the flanks, and a flick of a spoiler on the decklid. Oh, and some new wheels.
Ferrari engineers have always been proud about the Speciale's active aerodynamics, and the in-house bespoke design center and aero boffins have worked these harder for the MM. The bodywork now wraps around the coolant radiators--which are more steeply inclined and mounted closer together than on the 458 Speciale--and the new gaping side intakes have been designed to direct air more effectively.
ADVERTISEMENT - CONTINUE READING BELOW ↓
More cold air is now forced into the engine bay and directed over that new wing, and out of that complex new rear end and hefty diffuser--all optimizing high-speed balance and stability. Thankfully, there's no change to the two dual exhausts, just to make sure everyone hears that flat-plane crank V8.
There's no word on performance, but don't expect much change from the standard Speciale's 0-100kph run of just 3.0sec, 200kph in 9.1sec, and 320kph top end. Those aero changes should also maintain the record 1.33g lateral acceleration--the sort of figure that sucks your jowls to the side windows.
Now, you may remember Ferrari Special Projects' previous work--the marvelous P540 Superfast Aperta, the Superamerica 45 and Eric Clapton's SP12 EC, to name a few--so how do you think the MM stacks up?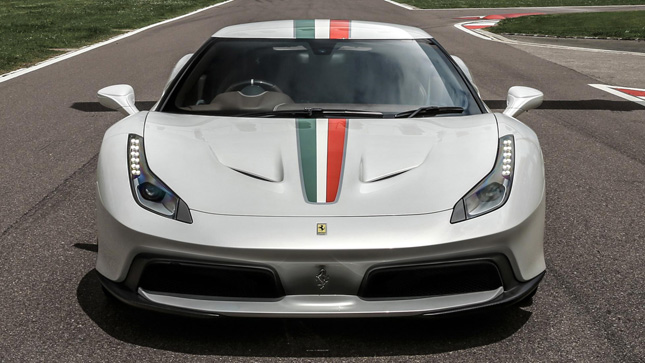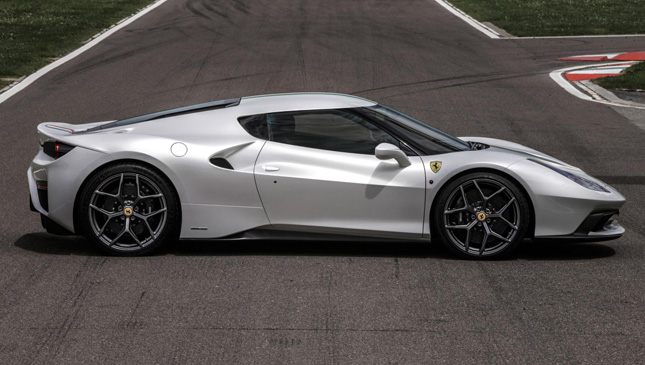 NOTE: This article first appeared on TopGear.com. Minor edits have been made.