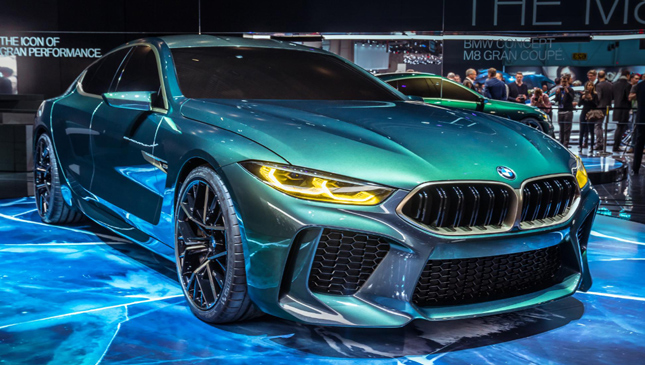 It's called the BMW Concept M8 Gran Coupe, which is a bit of a mouthful, and also sounds a bit like something an imaginary two-door grandmother might drive. But despite the weird images it conjours in your head, what we have here is the performance version of BMW's new 8-Series, the M8, in 'Gran Coupe' guise. Meaning that, like the standard 8, it's not a coupe, but a swoopy four-door. Got that?
First up, a quick bit of backstory. We're due the new 8-Series very soon, a big four-door coupe-looking thing set to indirectly replace the 6-Series, take on the likes of the Mercedes-Benz S-Class Coupe, and move BMW's range a little bit more upmarket. That means even the cheapest cars--which won't actually be 'cheap,' obviously--will get double wishbones at the front and multi-link rear suspension with rear-steer, a choice of rear-wheel drive or xDrive AWD and air suspension, leather made from tiger nipples, and Swarovski crystal windscreens. Though the latter pair might not make production. More likely is a range of engines starting with a base 840i (3.0-liter six-cylinder turbo gasoline), 850i (4.4-liter V8 turbo gasoline), 840e (the same hybrid drivetrain as the 740e), right up to an 860i (possibly badged 'M860i' and with the same 6.6-liter V12 turbo from the 760iLe).
Continue reading below ↓
Recommended Videos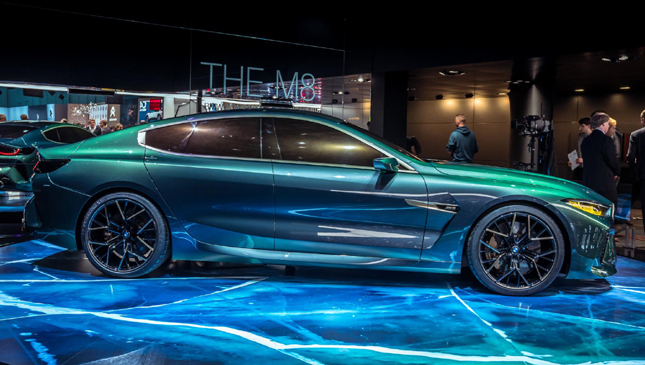 But the big V12 won't be the sporty one. Nope, that will come with this, the M8. Now, the car you see here, resplendent in 'Salève Vert' slightly bichromic paintwork is officially a 'concept,' but as is the way with BMW concept cars, it's not far off the real thing. It'll lose some of the tricky lighting signatures and rifled exhaust finishers, and the stance is probably going to be a bit more road-friendly, but this is the fast 8 in all but final detail.
What's likely? Well, it seems fairly obvious that the M8 will simply adopt a version of the drivetrain from the mighty M5. That means a 4.4-liter V8 with two turbos, north of 600hp, an eight-speed auto with paddleshifters (not DSG, but the M5 is better for that) and the same switchable M xDrive that does such effective duty in the big sedan.
It will not be slow. As the president of BMW's M Division, Frank van Meel, explained a couple of months ago: "The conception and development of the standard BMW 8-Series and the M model run in parallel. The future BMW M8 will build on the genes of the 8-Series and augment its DNA with added track ability and generous extra portions of dynamic sharpness, precision and agility."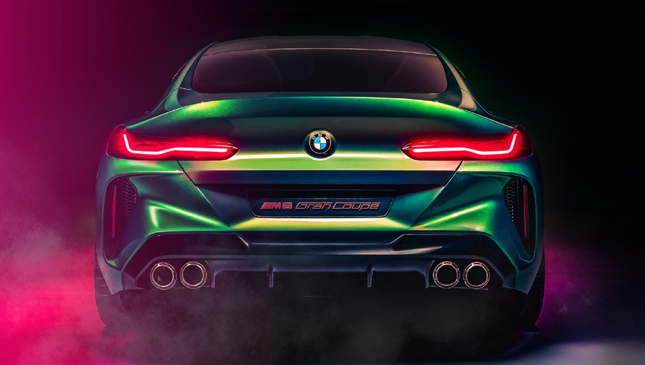 All we know for sure is that it'll look … different. Obviously there will be the usual 'M' upgrades like larger, CFRP-lipped (carbon fiber re-enforced plastic) air intakes, side-strakes, wheels and sports exhaust, as well as the usual BMW CFRP roof, but the M8 also manages to look pretty hardcore. Domagoj Dukec, vice president of design at BMW M says the car is "designed to stir things up, to polarize--it should move you emotionally…" Which it does. It echoes some of the brilliantly bonkers aspects of the M8 GTE race car, and is certainly no worse for that.
Long hood, long wheelbase, a kicked up window graphic and tail, and some evil headlights framing an oversized BMW kidney grille--this is not going to be a car for shrinking violets. And once you get past the gold accents and crackers shade of paintwork, there are some really rather sharp-looking feature lines. If this is what BMW thinks the future of luxury performance looks like, it might not be a bad thing.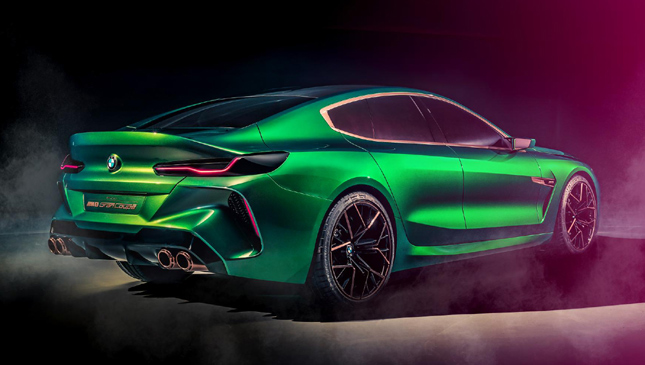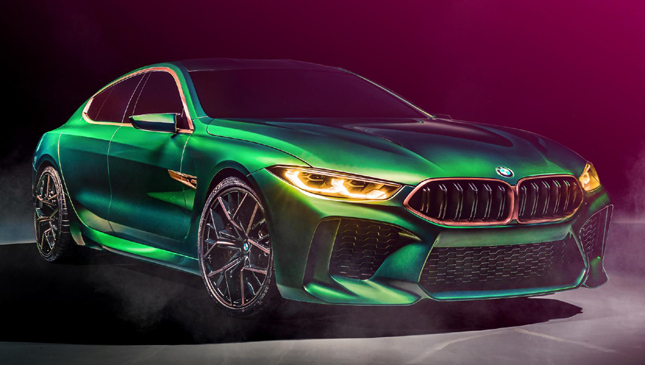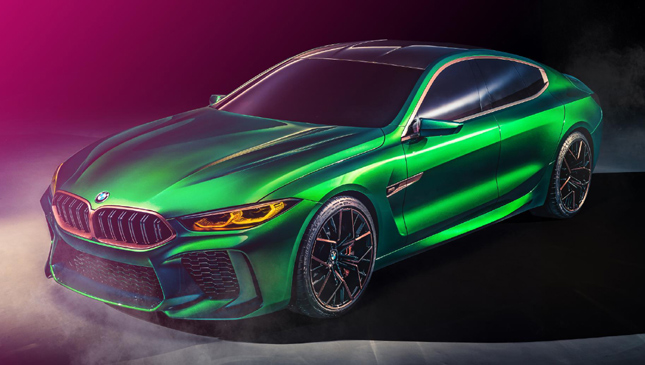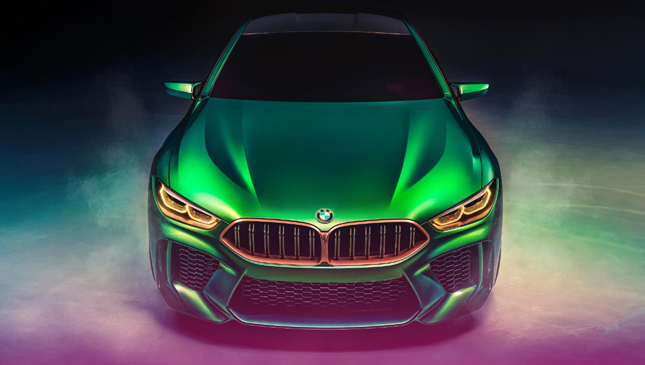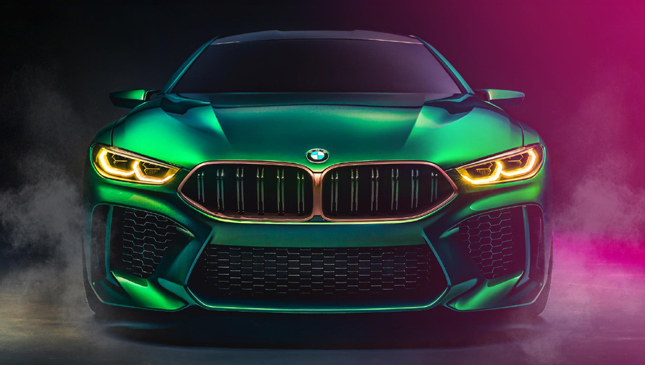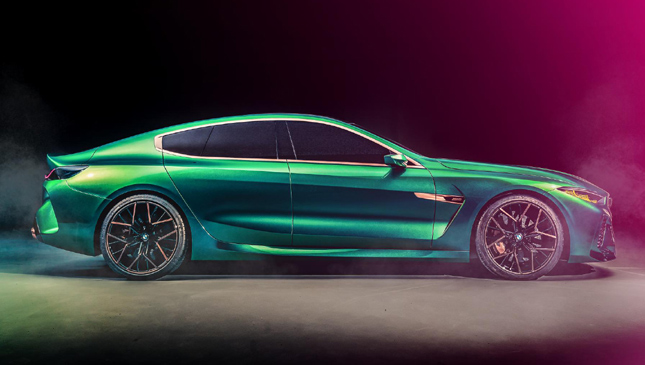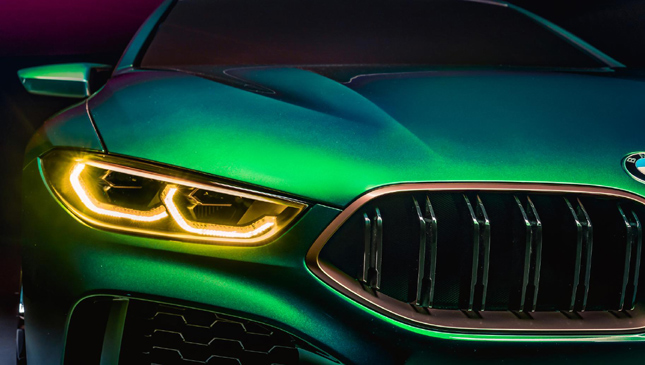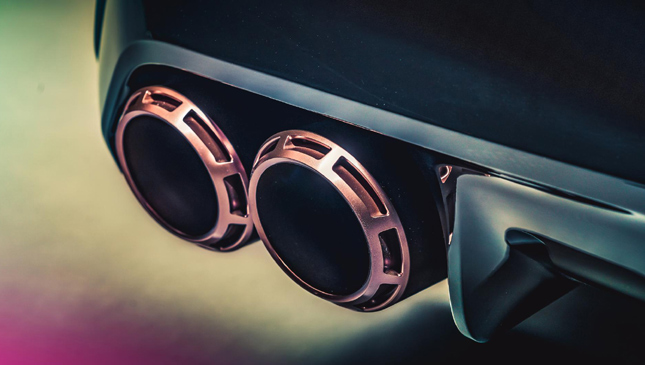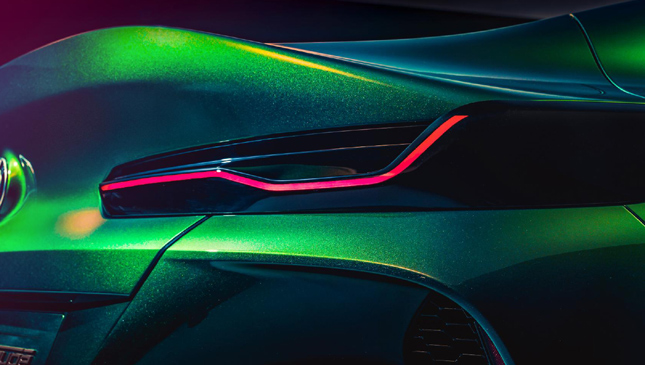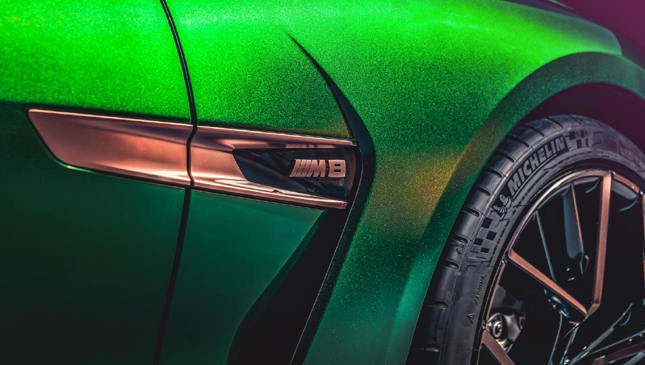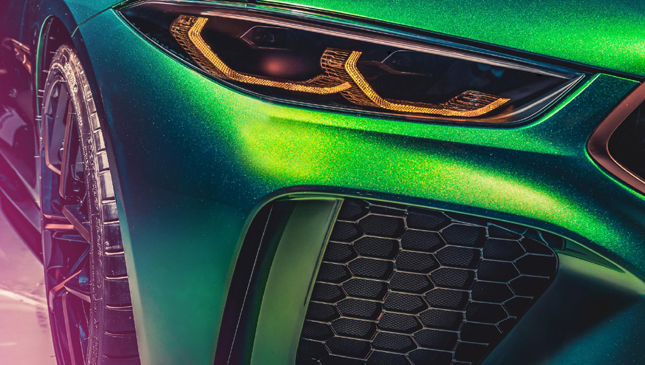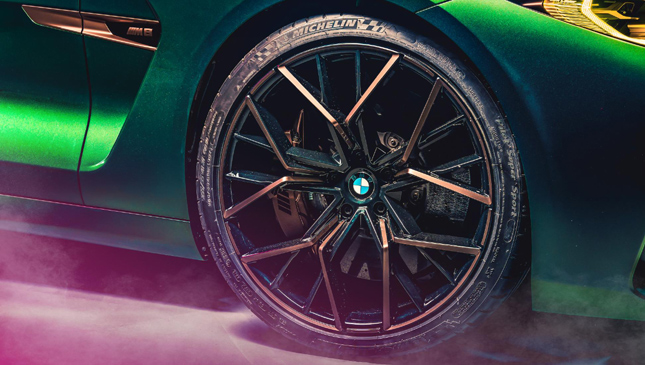 NOTE: This article first appeared on TopGear.com. Minor edits have been made.