Good news, everyone—De Tomaso is back.
The team behind Apollo and the outrageous Intensa Emozione (pictured below) bought the rights to the defunct Argentine-Italian supercar maker back in 2014, and since then has been working on the brand's revival. Yep, that means there's a new car coming.
At this year's Goodwood Festival of Speed and what would have been the company's 60th year, the new De Tomaso Automobili will reveal the 'Project P,' a "new car co-developed with world-renowned technical partners." It's gotten us very excited even though we know literally nothing about it.
De Tomaso's general manager and CMO Ryan Berris says that Alejandro de Tomaso, who founded the company in 1959, should be "commonly recognized amongst greats such as Enzo Ferrari and Ferruccio Lamborghini," and that the Project P means his "story will finally be told."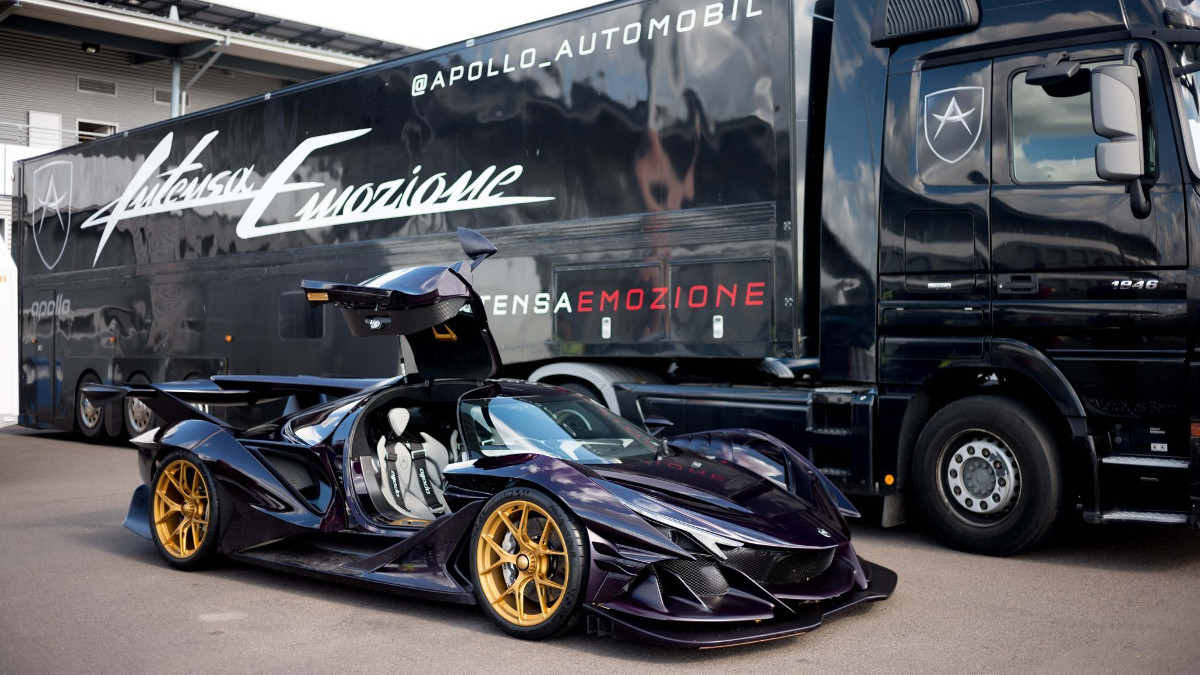 Continue reading below ↓
Recommended Videos
Of course, De Tomaso is most famous for the Pantera, a mid-engined supercar powered by a Ford V8, which was in production from the early '70s for some 20 years. The Pantera has since been reimagined by the likes of Dany Bahar's Ares Design—deliveries of his Lamborghini-based 'Panther ProgettoUno' supposedly started this month.
But De Tomaso did other things, too. As well as numerous other road cars, it built Formula 1 cars that were ran by the likes of Frank Williams, and for a time owned such companies as Ghia, Vignale, and even Maserati.
We don't know exactly what form the Project P will take—whether it will be an extreme hypercar like the Apollo, or something more restrained. We'll find out on July 4th at Goodwood, so watch this space.
NOTE: This article first appeared on TopGear.com. Minor edits have been made.