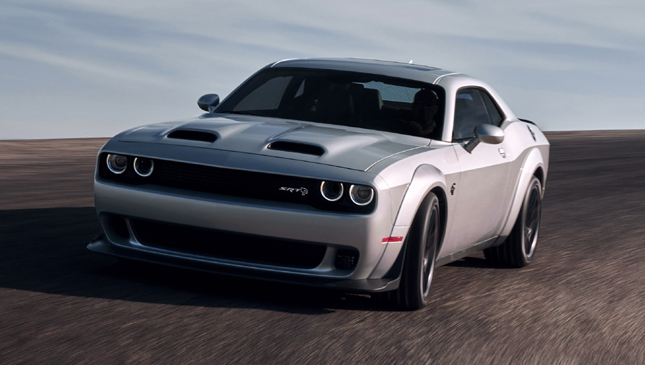 Good news, fans of gratuitously powerful under-tired muscle cars. Dodge has updated the Challenger Hellcat for 2019, and introduced a new model that borrows bits of engine from the certifiable Demon. This is the Redeye.
No, it doesn't have glaucoma. What it has is the Demon's the 2.7-liter belt-driven supercharger (the largest fitted to any production car), twin dual-stage fuel pumps, strengthened pistons and connecting rods among other things. Thanks to those modifications, the Hellcat Redeye's 6.2-liter V8 produces 797hp—90 more than a regular Hellcat did when it came out in 2014/15. Torque is up by 77Nm to an entirely appropriate 959Nm.
Available in standard or 'Widebody' (pictured) configurations (wider tires and arches), the Redeye isn't a replacement for the standard Hellcat. You can still buy one of those. Nowadays its makes 717hp, which is still plenty, and will hit 320kph. The Redeye will do 327kph, hit 100kph in about 3.4 seconds and trim a tenth from your 1/4 mile time (11.1 for the Redeye, to 11.2 for the 'standard' car). Widebodies are a bit slower, but look roughly eight-point-three times cooler.
The Redeye is only available with the eight-speed auto 'box, however, whereas the standard car can be specified with a manual. Is that a deal-breaker?
Continue reading below ↓
Recommended Videos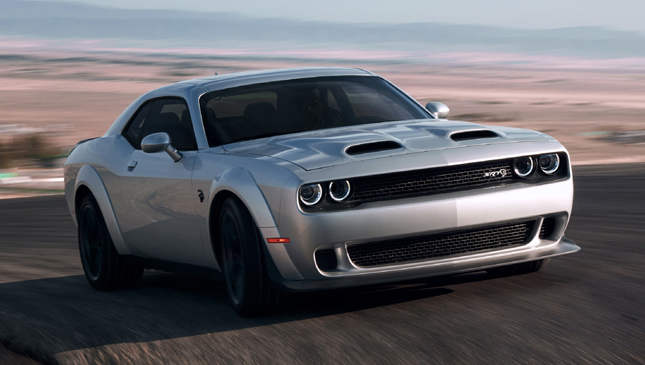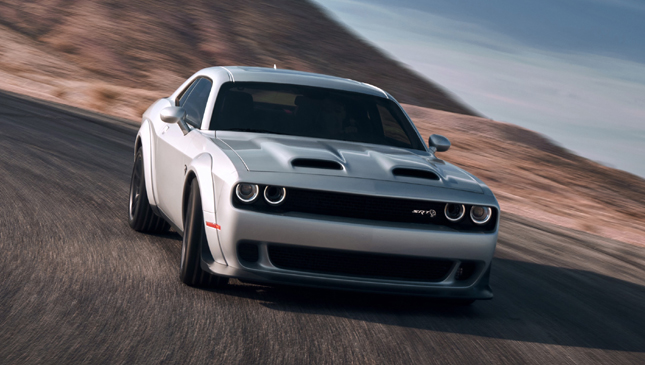 NOTE: This article first appeared on TopGear.com. Minor edits have been made.