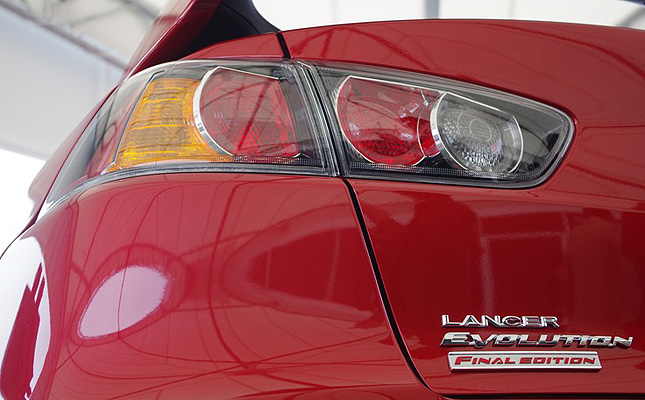 You can say it's the end of an era. Twenty-three years after the very first production model rolled out of Mitsubishi's Mizushima plant in Okayama, Japan, the production of the Lancer Evolution is finally coming to an end.
From April 10, Mitsubishi has begun accepting orders for the Lancer Evolution Final Edition at a price of 4,298,400 yen (P1.602 million) each, with delivery of the cars beginning in August this year. Sadly, the information was only released on Mitsubishi's Japan website, so it's highly unlikely we'll ever see one on our shores unless it's imported by either Mitsubishi Motors Philippines or an enterprising gray-market seller.
To be limited to only 1,000 units, the Lancer Evolution Final Edition will be based on the Evolution X GSR and fitted with the same 2.0-liter turbocharged MIVEC engine, five-speed manual transmission, and Super All Wheel Control all-wheel-drive system.
We're not sure if Mitsubishi is making a left-hand-drive version of this, but if the company is, we suggest you do your best to secure a unit. This is now a collector's item that could cost so much more than what you'll pay for it.
Continue reading below ↓
Recommended Videos