When this landed in our inbox, we didn't know what to make of it. Here it goes...
According to the press release, "the most detailed ever single embroidery to feature in a Rolls-Royce motor car has been designed and created at the Home of Rolls-Royce in Goodwood, West Sussex. A Peregrine Falcon, the fastest bird in the world, famed for its power and speed, has become the subject of scrutiny for the marque's talented Bespoke Design team. An embroidery featuring the bird of prey is befittingly lavished on Wraith, Rolls-Royce's powerful, dynamic Grand Tourer."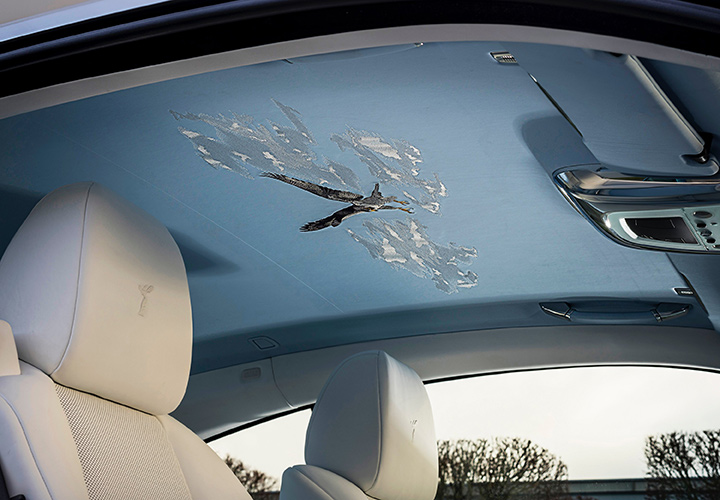 And there's more: "The bird of prey, designed by the Rolls-Royce Bespoke Design Team, is interpreted in photo-realistic complex detail among clouds on Wraith's headlining. Consisting of nearly 250,000 stitches, the dramatic embroidery took a team of designers, craftspeople and engineers over one month to develop."
Continue reading below ↓
Recommended Videos
The release added that Josh Liles, Rolls-Royce Motor Cars bespoke embroidery specialist, is highly skilled at interpreting clients' wishes and translating them into embroidery. Before becoming an apprentice in the Rolls-Royce leathershop, Liles was trained in mechanical engineering and 3D design and architecture. After nine years with the marque, he now leads a team of talented craftspeople assuming responsibility for all of the marque's embroidery.
If you could have a 'bespoke embroidery specialist' create something for your car's cabin, what design would you choose?