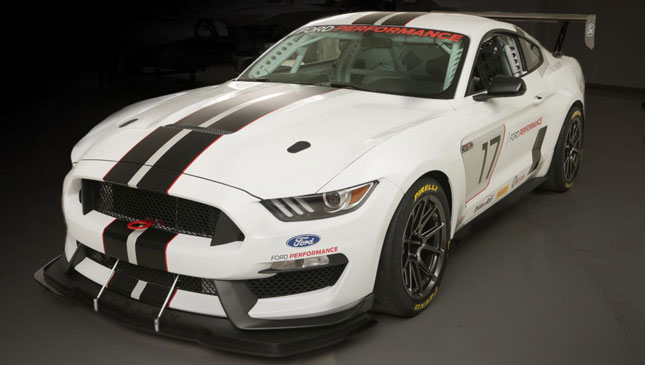 This is a Ford Performance Shelby Mustang FP350S. You are not allowed to drive it on the road. That's the bad news, which we're getting out the way nice and early because the rest of this thing looks utterly superb. You want a clubsport racer with an American twang? You've found it.
Revealed this week at the US Performance Racing Industry show in Indianapolis (there's a quite famous race near there sometimes, we hear), this is a stripped-out, aero-ed up, tuned Mustang created for circuit racing. No, it's not a drag car, a funny car, a top fuel car or anything else that only does straight lines. It's not a NASCAR either. Apparently it can turn right as well as left.
Instead, the FP350S will cut its teeth in Trans-Am, NASA (National Auto Sport Association, not space rockets) and SCCA club racing. It's a ready-built, turn-key racer designed for folks who fancy graduating from track days and amateur events without the costs spiraling into telephone number territory. And it looks fabulous.
Freed of road legality, Ford's bolted on a suspension bridge of a front splitter, and a carbon rear wing you could land light aircraft on. The V8 has been bored out to 5.2-liters, revs to a stratospheric 8,250rpm, and breathes out through an unsilenced exhaust. There's a racing manual transmission with its own beefed up oil pump, fully optimized cooling, bigger brakes, adjustable suspension, and retuned electric power steering.
Inside, you'll find an FIA-compliant roll cage, a Sparco safety seat, a quick-release steering wheel, and a data logging system so your pit crew can pinpoint where around the lap you're being slow, scared, or downright terrible.
Unfortunately for non-American track fanatics, the FP350S is only being made available in the United States, and official prices haven't been revealed. If this is not the American dream we're not sure what is.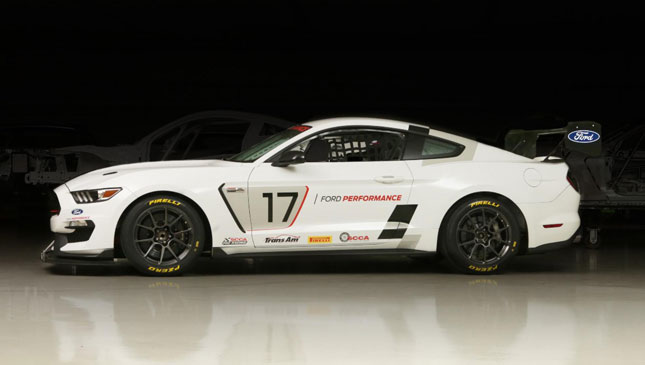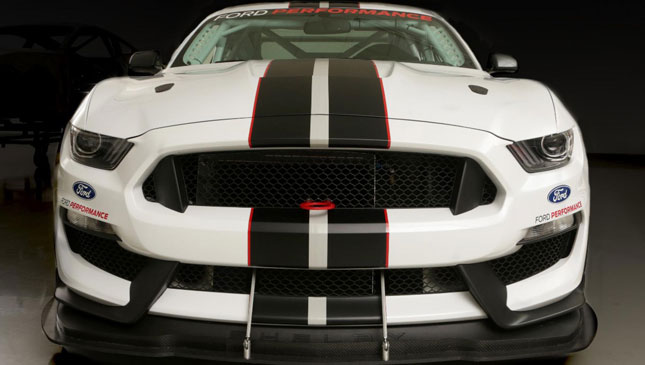 NOTE: This article first appeared on TopGear.com. Minor edits have been made.