It takes a special kind of person to look at a Jeep Trackhawk and think "That's nice. Shame it doesn't have a bit more power." John Hennessey – Top Gear's favorite Texan – is one such person. As standard these things make 707hp from a 6.2-liter supercharged V8 – good for 0-97kph in 3.5 seconds and a quarter-mile in the mid-elevens. John Hennessey's Trackhawk is…faster. Much faster.
That's thanks to something called the HPE1200 upgrade. It involves upgraded pistons, rods, ported cylinder heads, a camshaft upgrade, long tube stainless steel headers and a bigger 4.5-liter supercharger. Running on 109-octane fuel and 22psi of boost, Hennessey's Trackhawk makes 1,003hp and 1,209Nm. At the wheels. At the crank, you're looking at 1,200hp and 1,491Nm. Or if you'd rather, enough to win a tug-of-war with a medium-sized aircraft carrier.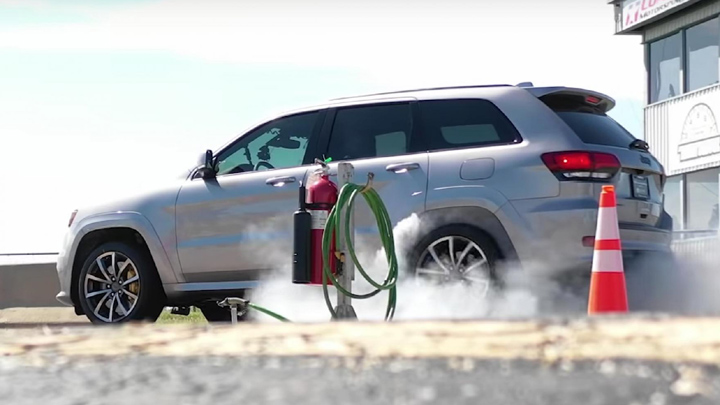 Continue reading below ↓
Recommended Videos
The result? 0-97kph in 2.3 seconds. That's faster than, well, almost any car you'd care to mention. The quarter-mile is taken care of in 9.66 seconds at 233kph. A fair bit quicker than a McLaren 720S, which takes a little over 10 seconds. And those things are not slow. If you want to see exactly what that looks like, you can watch the video below to see (and hear) the HPE1200 very nearly out-accelerate its own gearbox.
That said, the 720S can do that on normal tires. The Hennessey Trackhawk cannot. It's fitted with four Nitto 555R 275/40R20 drag radials, and there's even a special two-wheel drive mode (a la E63) that lets you pull smokey burnouts, warming the rears for maximum off-the-line traction. Then simply flip a switch, and you're back in AWD.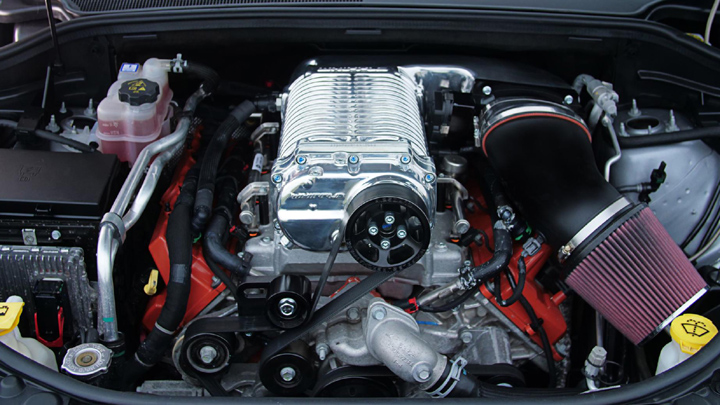 Hennessey plans to build 24 of these things for $179,000 (P9.6 million) a pop. Not half bad if you think about it. Not for 1,200hp. Can you think of a car that re-writes the laws of physics quite as much as this?
NOTE: This article first appeared on TopGear.com. Minor edits have been made.