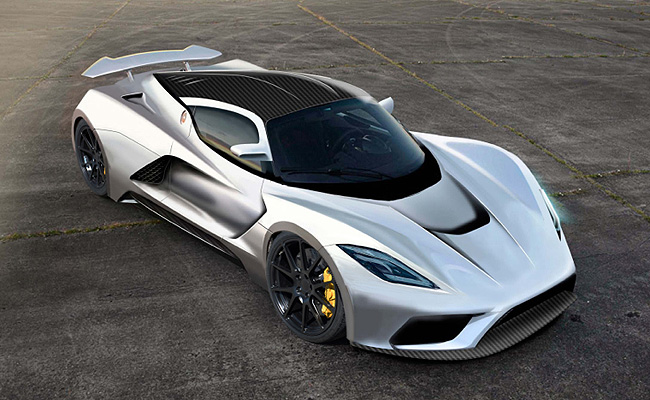 Last Monday, we shared with you an Instagram post by Top Gear UK featuring a very special supercar. Here is more information about that car. Hennessey Performance, the manufacturer of what may be the world's fastest two-seater sports car in the Venom GT, has already revealed the said model's successor known as the Venom F5.
Named after the strongest tornado as classified by the Fujita scale, the F5 has a bolder design and a lower drag shape compared with its predecessor, and will be more powerful, its engine capable of pushing "this Texas-built hypercar to velocities previously unimagined for a road-legal, series-produced vehicle."
Although the powertrain of the Venom F5 is still under development, its turbocharger for the longitudinally mounted V8 engine will reportedly be much larger. In addition, its fuel system and intercooler capacity have been upgraded to handle the demands of the increased boost. Hennessey Performance expects the Venom F5 to have an output of more than 1,400hp. And with the car making extensive use of carbon fiber and aluminum to bring its weight to under 1,300kg--just a little bit more than the Venom GT's fighting weight of 1,244kg--the manufacturer expects the Venom F5 to eclipse the performance of the Venom GT, including the latter's 0-300kph sprint time of 13.63 seconds.
ADVERTISEMENT - CONTINUE READING BELOW ↓
"We are very excited about this next chapter of the Venom, which brings forth an all-new design that is not only a powerful and unique statement that our clients are looking for, but a vehicle that will achieve even higher performance through improved aerodynamics," said company president and founder John Hennessey. "We learned a great deal during the development of the Venom GT in breaking the 270mph (435kph) barrier, and we bring that experience to this new design as we look toward raising the performance bar even higher."
The Venom F5, which will be limited to just 30 units, will be publicly unveiled in 2015, with deliveries to customers starting in 2016.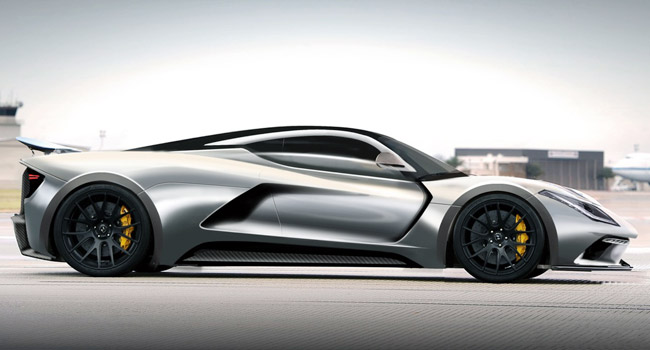 ADVERTISEMENT - CONTINUE READING BELOW ↓
Recommended Videos